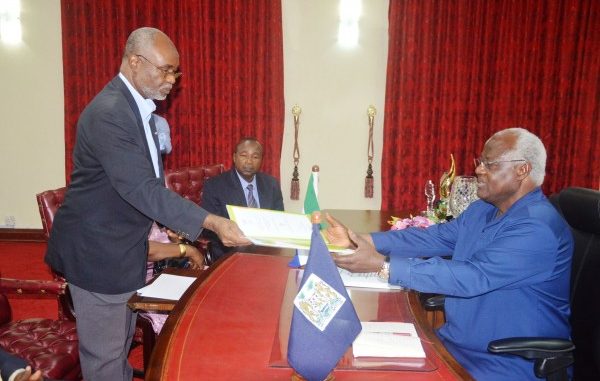 By State House Communication Unit
The National Olympic Committee (NOC) led by Dr Patrick Coker Tuesday 23 February, 2016, presented an invite to President Ernest Bai Koroma for Sierra Leone to participate in the 31st Olympic and Paralympic Games scheduled to take place in Rio De Janeiro, Brazil.
Acknowledging receipt, President Koroma expressed conviction that the invite is for the whole country as that will require the full participation and engagement of the team in their preparations for the games. He urged the NOC to shore up arrangements with the aim of coming back with medals and positioning the country for international recognition.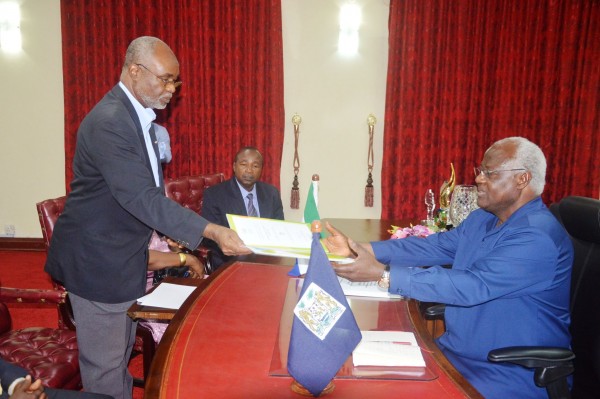 The president assured of government's continued support and urged compatriots through the Ministry of Sports to work very hard so the country will come out with flying colours.
In another development, President Koroma hosted the Bonthe Family at State House. The organization was formed in 2009 to bring together descendants of the district and to help enhance issues bordering on the development and progress of Bonthe.
The president and Bonthe family discussed wide-ranging issues, including education, road construction, fisheries, job opportunities as well as the overall social service delivery system within the district. He urged the Bonthe family to convene a meeting with relevant ministries to find a way to address their concerns. He also pointed out that the huge potentials particularly in the tourism sector can be used to open opportunities for the country.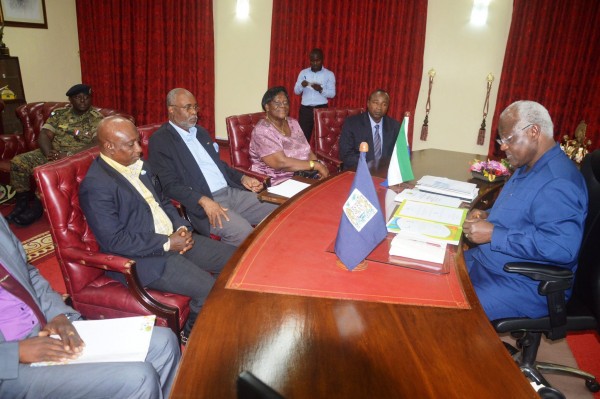 The Minister of Water Resources Mr. Momodu Maligie, Deputy Minister of Education, Science and Technology Mr. Osmond Hanciles, Special Assistant to the President on Media Outreach Mr. Oswald Hanciles, Lawyer Floyd Davies, and Mr. Solomon Caulker of ONS, among others, were present at the meeting.