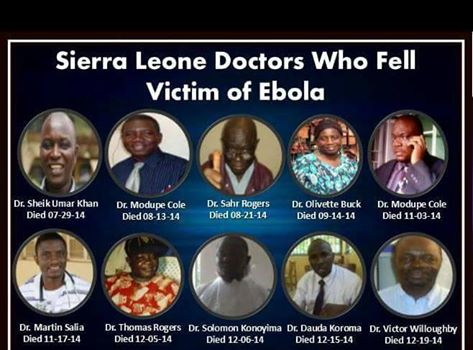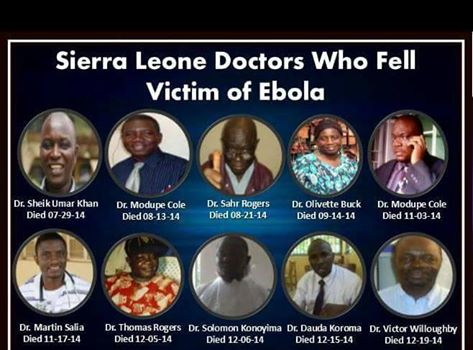 PROVIDED BY SULAIMAN FORNAH
T0day , as Sierra Leone commemorates the first anniversary of the declaration of the end of the ebola outbreak in the country, we want to salute our heroes and heroines and the doctors who lost their lives fighting the deadly pestilence.
May God continue to give them eternal bliss in the land beyond.
The nation will ever remember their valiant actions in giving up their lives for the nation.
We also remember and pay homage to the thousands of victims who lost their lives. May their souls rest in peace.