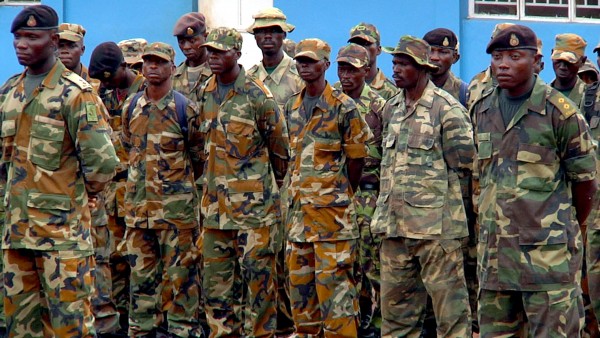 Freetown, July 27, 2015 – The newly appointed Commander Joint Force (CJF) of the Republic of Sierra Leone Armed Forces (RSLAF) has commenced his maiden nationwide operational tour to troops.
Major General Mohamed Mamadi Keita last week conducted the first leg of the visit to the troops in Gondama, Pujehun, Daru, Bomaru, Kenema and Joru, all in the south-east, in order to acquaint himself with the soldiers and to identify the operational successes and challenges.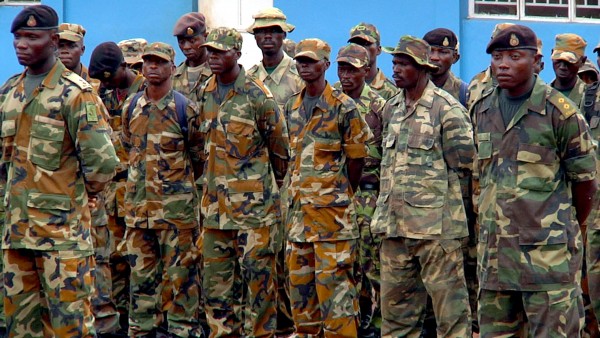 Addressing the troops in all the locations, the Commander Joint Force commended the RSLAF personnel for the professional manner in which they contained the Ebola epidemic in the south-east.
Major General Keita said the Ebola outbreak caused the unexpected halt of the peacekeeping mission in Somalia. He assured that the international operation would be revived soon after the eradication of the Ebola scourge.
Major General Keita also said the committee set up to review the Terms and Conditions of Service (TACOS) would soon complete its work.
He assured the troops of the government's commitment to construct new barracks and rehabilitate the old ones.
The Commander Joint Force said the military leadership has decided to evict all illegal dependents and occupants in all military barracks.
Major General Keita warned the troops against the use of unlicensed and uninsured vehicles.
In Gondama barracks, the Commander Joint Force inspected the new medical laboratory, the newly constructed accommodation facilities and the ongoing construction work of a church. Also in Daru Barracks, he conducted a check on the rehabilitation work of the Military Field hospital and the dilapidated housing facilities.
For more information about the Ministry of Defence and RSLAF, you can visit our website at www.mod.gov.sl. And for any media queries, please contact the Director of Defence Public Relations and Information, Colonel Usman Turay on 076 607 421 or the undersigned:
Captain Yayah Brima
Phone/WhatsApp: 078 452 876
Facebook: Yayah Sidi Brima
Email: ysbrima1190@gmail.com