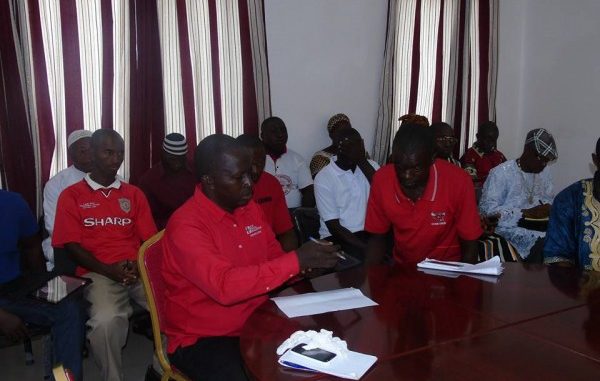 Justice Minister and Attorney General of Sierra Leone, Hon. Joseph Fitzgerald Kamara (JFK) held a family meeting this morning with the All Peoples Congress ( APC ) Liberia Chapter in Congo Town , Monrovia / Liberia.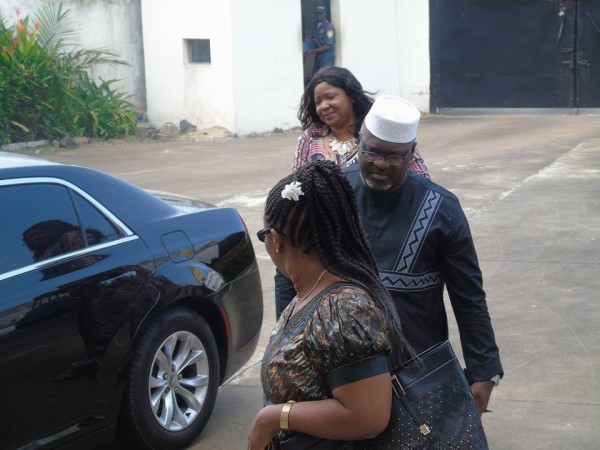 JFK ARRIVING FOR THE MEETING
In his opening remarks, Hon J. F. Kamara disclosed that his visit to the country would never be completed without seeing his comrades at least for a family chat which has always been the culture of all APC members that pass through Monrovia / Liberia.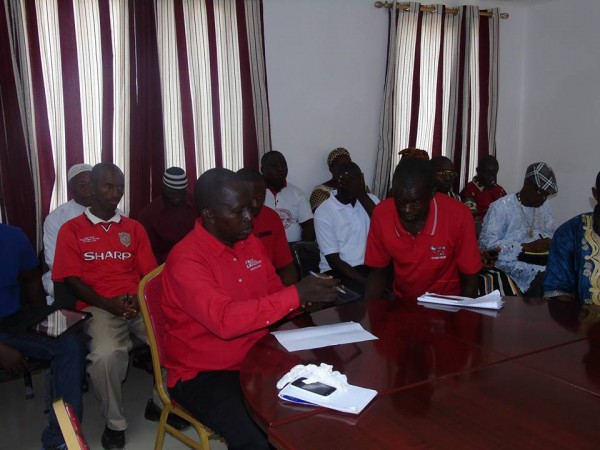 He furthered his statement by explaining his country's ongoing developmental strides under APC'S Ernest Bai Koroma leadership, he however quickly emphasised on the after Ebola effects with regards damages on our economy especially on essential commodities and building materials. He pointed out that, our President and well meaning Sierra Leoneans are trying to open up other avenues for economic growth and that, farming could be a best replacement for collapsed mining industries over due to the war and similar factors over the years.

He stressed the fact about President Koroma's respect for the country's constitution and that no body should buy or go by the voices of detractors who are in the habbit of spreading negative things about the state of our country.
The meeting ended with APC'S Party Song.

Earlier, Ambassador Brima Acha Kamara who played the role of a father, opened the meeting with prayers and message from President DR Ernest Bai Koroma and explained to party members that Hon. Joseph Fitzgerald Kamara's visit in the country came through the President and government of the Republic of Liberia for the ongoing activities of their country's 169th Independence Anniversary. He also told the gathering that comrade JFK ' S role at yesterday's Golden Award ceremony as Guest Speaker was superb with a standing ovation in honour of Sierra Leone was distinct backed by a certificate, robe a crown for JFK as Paramount chief of Suakoko in Bong County. The Minister departed this afternoon together with his darling wife who has always been there with support not only for her husband but for Mama Salone as well.