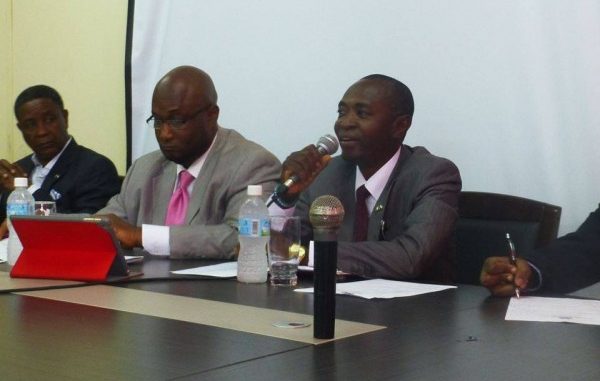 By ODA Communications Unit
The Director, Office of Diaspora Affairs (ODA), Mr. Kallay Musa Conteh on Thursday 23rd July 2015 during the past weekly Government press Conference at the Ministry of Information and Communication disclosed to Journalists that the office has done a lot in its drive towards building the capacity of the public sector.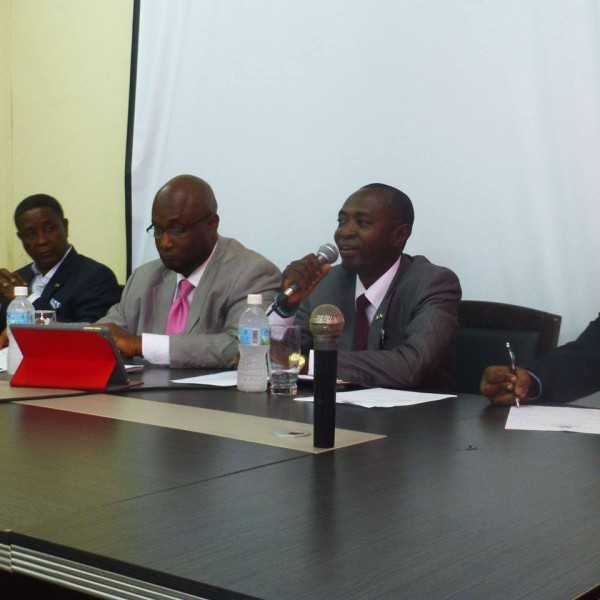 According to Kallay Musa Conteh, ODA has done immensely in the process of harnessing the skills of Sierra Leoneans Diaspora towards the development of the Country, adding that as an institution they have established mechanisms and processes for strengthening linkages between Sierra Leoneans abroad and their home country. '' The office has also strived very hard towards the process of filling critical gaps in the public sector ; to this end , we brought twenty-five(25) experts who are currently attached to various government Ministries Departments and Agencies (MDAs) '' said Mr Conteh.
He further mentioned some of the Sierra Leoneans they brought home to fill those critical gaps. According to him, among those they brought include: Hon. Karamoh Kabbah, Hadijatu Jallow of EPA, Dr. Kolleh Bangura, Sidi Yaya Tunis and many others who he said have contributed greatly to the growth of the country. He pointed out that some of these sierra Leonean experts who they have brought back home are doing well in their various areas in government.
To continue their capacity building programme, Mr. Kallay Musa Conteh said they have recruited a project officer in charge of assignment and volunteering who has been assigned to go to various government MDAs to identify areas where there are critical gaps in government MDAs .'' When those areas are identified, we will check into our talent database to see whether there are Sierra Leonean Diasporas who we can further contact to fill those gaps '' he explained.
Director Kallay Musa Conteh also told journalists that the Diaspora has a center of intellectuals who are willing to come home to join government provide basic services for the people of Sierra Leone. He further that the Office of Diaspora Affairs has expanded its services by establishing desk offices with staff at the border areas and Lungi International Airport who are stationed there to track relevant information from returnees or those Diasporas who are in country to visit . '' The information we get from them will be added to our talent data base to identify critical gaps '' the ODA director maintained.
In a related development, the Director of Office of Diaspora Affairs said that, the office has been working on ways in formalizing and securitizing remittances, adding that the office is currently strengthening collaboration with the Bank of Sierra Leone to track remittances. According to the director of Diaspora Affairs the current update for the formal remittances recorded significant amount of money which is a huge contribution to the GDP of the country.
As the Director of ODA highlighted their activities and some of the significant gains they have made so far, the Deputy Government spokesman, Mr. Ajibu Jalloh who chaired the press conference commended Mr. Kallay Musa Conteh for what he described as a good move in updating the press.