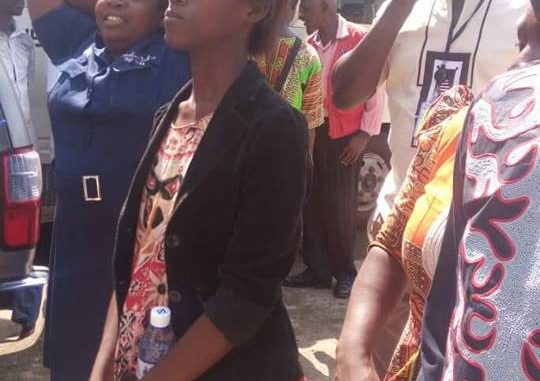 Government of Sierra Leone
Ministry of Information and Communications
PRESS RELEASE
The attention of the Ministry of Information and Communications (MIC) has been drawn to concerns being made especially on the Social Media that the Government is clamping on free speech following the arrest and charging to court of Ms. Theresa Mbomaya. The Ministry wishes the general public to know that Ms. Mbomaya was arrested and subsequently charged for the offence of "incitement contrary to law and publishing false information contrary to the Public Order Act of 1965". It is therefore disingenuous on the part of a cross-section of the media, especially the multitude of WhatsApp fora, to categorically state that Ms. Mbomaya was invited to the CID because of her participation and "activism" on the Social Media.
THERESA MBOMAYA
The public would recall that prior to her arrest, Ms. Mbomaya and others through a Press Release allegedly associated with them had seek to threaten public safety by threatening to set ablaze any vehicle found plying the streets across the country and by ordering all mini buses (poda poda), taxi and other private drivers to stay off the streets on the night of Thursday, 17th November, 2016. The Release also issued specific threat to the families of our Law enforcement officers by threatening to use them as shield in the event the Police try to stop them from carrying out their threat.
Whilst the Government continues to respect, uphold and promote the fundamental human rights of the citizens as provided for and enshrined in the 1991 Constitution of our country, the public is also reminded that whilst these rights remain sacrosanct, they also come with responsibilities as provided for same in the very 1991 Constitution.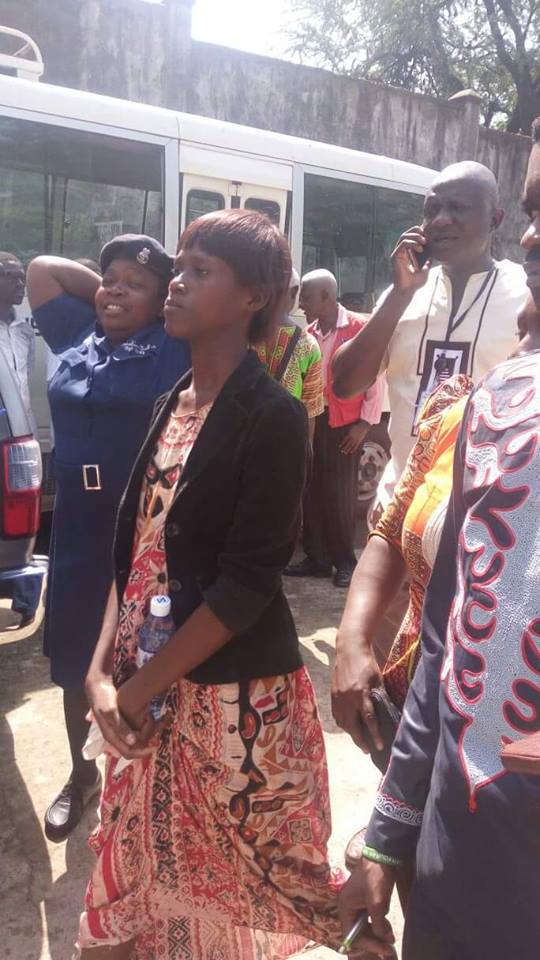 THERESA MBOMAYA AND SUPPORTERS LEAVING COURT
It is on this basis that the Government has absolved itself from the issue as the Sierra Leone Police and the Judiciary are now handling the matter. It is against this background that the Ministry of Information and Communications wishes to once more reiterate Government's commitment to respect for Free Speech, the rule of law and the independence of it institutions to carry out their functions as enshrined in the 1991 Constitution whilst at the same time executing its onerous responsibility to protect the rights of the general public free from acts of lawlessness with the potential of loss of lives and property.
Government will continue to recognise the importance of the Social Media, especially if it is used responsibly in continuing to promote good governance, democracy, the rule of law, peace and stability and NOT to foment chaos that would compromise the hard-won peace and democracy we all as Sierra Leoneans dearly fought for.
The Government, through the Ministry of Information and Communications, wishes to assure the general public that there is peace and tranquility throughout the country and that the general public should go about their normal businesses without any let or hindrance.
Signed:
MOHAMED BANGURA
(Minister)
Date: 19th November 2016