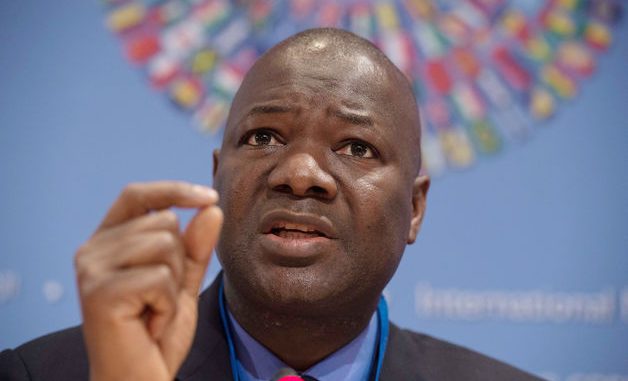 Sierra Leone Says It Needs $1 Billion to Finance Ebola Battle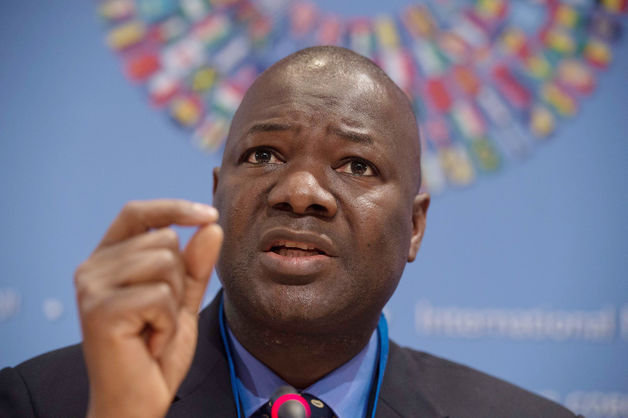 Sierra Leone needs as much as $1 billion to cover Ebola expenses and will probably have to cut spending in next year's budget, Finance Minister Kaifala Marah said.
The aid is needed to fight Ebola, pay for imports and replace lost revenue because of a slowdown in the economy, Marah said in an interview with Bloomberg Africa TV in Washington on Oct. 11. The government has adjusted its growth forecast to between 7 and 8 percent this year, he said.
"We are a fragile state," he said. "We are crunching the numbers to see what should be done: should we make cuts, should we suspend some development projects. We have no choice."
The worst outbreak of the virus on record has sapped government revenue and decimated farms and industry in Sierra Leone. Before Ebola took hold in April after spreading from Guinea, the government expected the economy to expand 14 percent, more than twice as fast as the sub-Saharan average. Sierra Leone became an iron-ore exporter in 2011.
The economies of West Africa may lose $32 billion in revenue through next year because of Ebola, throwing Liberia and Guinea into a recession, the World Bank said last week.
Sierra Leone's two largest iron-ore companies are on the verge of collapse, threatening about 16 percent of the economy in a country where gross domestic product per capita is $809. African Minerals Ltd., the largest contributor to the economy, has slumped 92 percent this year. London Mining Plc is down 96 percent as the Ebola outbreak has deterred potential investors for its iron-ore mine.
To contact the reporter on this story: Andres R. Martinez in Accra at amartinez28@bloomberg.net
To contact the editors responsible for this story: Antony Sguazzin at asguazzin@bloomberg.net Pauline Bax, Karl Maier