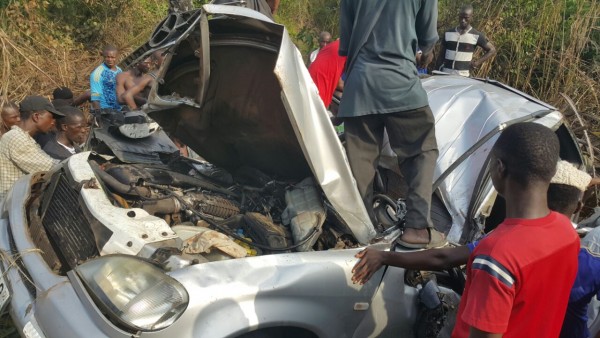 By KABS KANU
Famed Sierra Leonean clergyman, Rev. Francis Nabieu, lost his life in a ghastly motor accident on the Bo-Kenema Highway on Tuesday.
According to news from Freetown, the Man of God died alongside his driver and a lady named Sarah Johnson a former employee of RCB.
He was the former President of Conference of ministers of the  Methodist Church of Sierra Leone (MCSL) and hailed from Bunumbu , in the Eastern Province.
Rev. Nabieu was the famous minister who refused to run away during the war .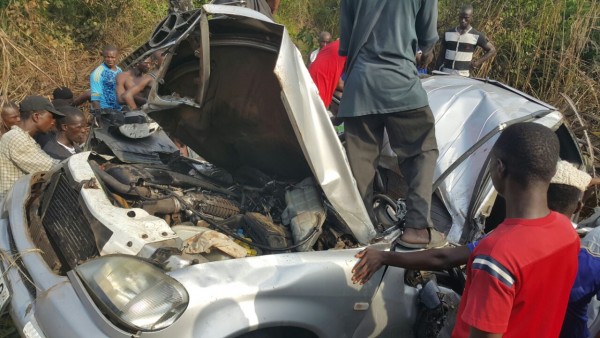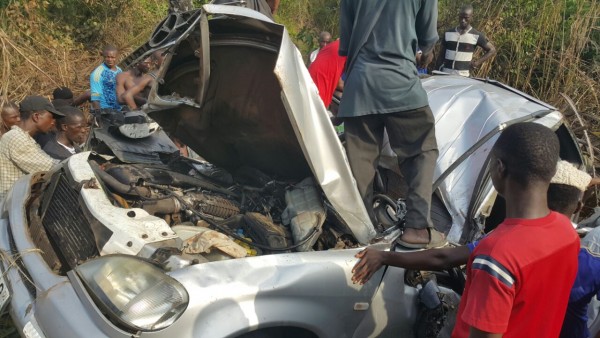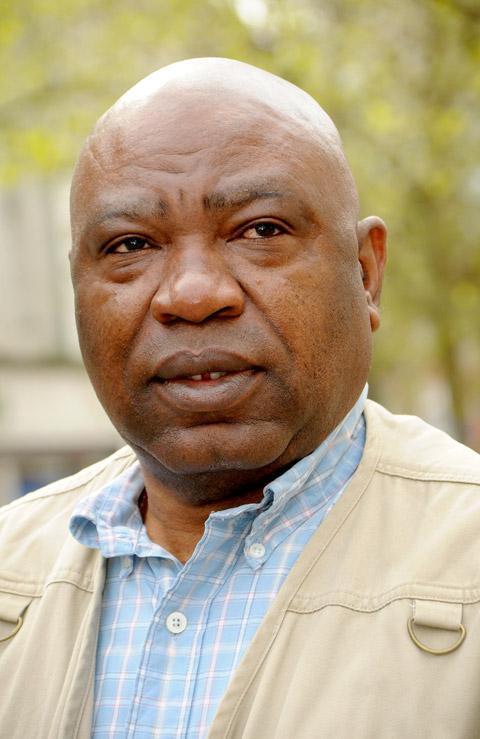 REV. FRANCIS NABIEU
According to THE PRESS, a community newspaper in York, England , in 2012 :
He is in the second year of a five-year secondment to Clifton Moor Church and enjoying the calm after a terrible storm.
Back home, in Sierra Leone, Mr Nabieu, 54, is revered for his loyalty and courage. When civil war erupted in 1991 others fled, but he flew into the warzone and stood by his people.
"He lost friends and family in the conflict, his own father dying in a refugee camp in Guinea, and he was placed on a rebels' arrest list.
But he remained in the country and then, when the war was over, helped to set up a life-saving project that is bringing fresh hope to devastated communities.
All over Britain this week, Christian Aid campaigners are raising funds for the Bonthe Food Security Project, which is funding long-lasting improvements for farmers and fishermen in the remote, rural south of Sierra Leone. Few will know that one of the architects of the project is right here in York.
As president of the Methodist Church of Sierra Leone (MCSL), Mr Nabieu felt compelled to do more to secure a better future for the country's poorest people – not by throwing money at poverty, but by giving communities the tools they needed to help themselves."
"He said: 'We had been running a number of projects with Christian Aid and we thought we should identify a particular deprived community.
'Also, the European Union put out a tender and we applied and won funding.
"Bonthe was one of the most deprived areas even before the war. Then when the war came, it became more deprived.'
"We still need help from governments outside Sierra Leone, but we need them to not just give money.
There is hope of a new Sierra Leone if we keep building and maintaining democratic structures. What the international community needs to do is to watch that we build those."
Having seen the war out and served 11 years as president of the MCSL, Mr Nabieu moved to pastures new, to give his successors space to work. He was placed in York, as minister for the church at Clifton Moor and New Earswick, and says he is enjoying the relative tranquillity.
"I enjoy it, he said.
"It is not the same as I have been doing. This is different and a bit quieter."