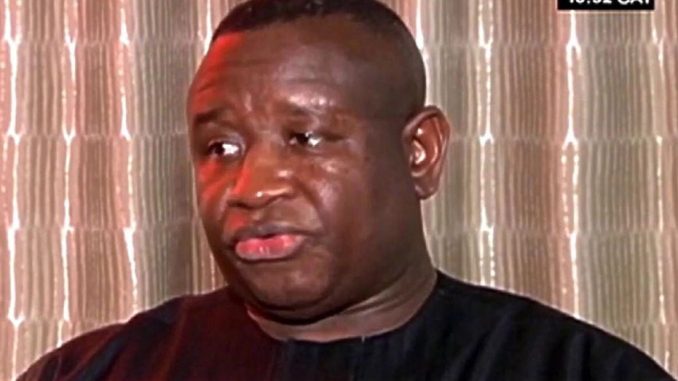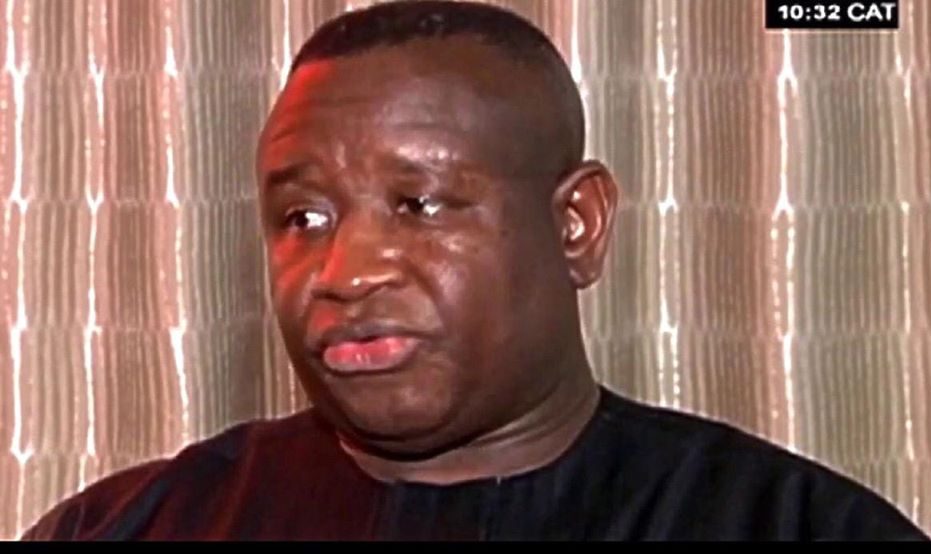 President Maada Bio's nation-wide address yesterday on the rising political tensions in the country did not go down well with Sierra Leoneans who believe that the President should have preached reconciliation and inclusive dialogue to bring down the escalating tensions in the country.
Sierra Leoneans believe that instead of uniting the country, President Bio was very divisive and confrontational and cast all the blames on the opposition APC  when the Prisson chaos and the riots at Lunsar and Tombo had nothing to do with the APC  but the rising frustration of the people against injustice, human rights abuses and suffering in the country.
WE BRING YOU BELOW THE ANGRY RESPONSES TO THE SPEECH MADE BY THE PRESIDENT.
𝐉𝐔𝐒𝐓 𝐂𝐎𝐍𝐍𝐄𝐂𝐓𝐈𝐍𝐆 𝐓𝐇𝐄 𝐃𝐎𝐓𝐒…
So is President Bio going to continue his tongue lashing or is he going to think of how to get us from this jackpot? Maada should note however, that the Office of the President is not his office, it belongs to the people of the republic. This office is sacred. He do not own it, he lease it. Five years with an option for renewal. He should protect it, he should serve it and not use it to engage in name calling or intimidating fellow citizens. Uneven violence in an evenly divided nation may not stay uneven for long. So while the President is engaging in 'tit for tat', let me remind him that violence infects the imagination into creating more violence. 𝑻𝒉𝒆 𝒏𝒐𝒊𝒔𝒆 𝒐𝒇 𝒘𝒂𝒓 𝒊𝒔 𝒍𝒐𝒖𝒅𝒆𝒓 𝒕𝒉𝒂𝒏 𝒕𝒉𝒆 𝒕𝒓𝒂𝒏𝒒𝒖𝒊𝒍𝒊𝒕𝒚 𝒐𝒇 𝒑𝒆𝒂𝒄𝒆.
Even in the absence of SLPP imposing an illegitimate Speaker of Parliament, roughshodding bye-elections, unseating ten APC Members of Parliament, attacking APC members and buildings, instituting a Commission of Inquiry the APC perceived to be a political witch-hunt, or arbitrarily arresting and detaining APC members, and et cetera. APC would probably still be ruthless in criticizing the ruling party. Like any other opposition party in the world, they are not going to be cooperative or be a loyal opposition. They are going to want failure and be petulant. They are going to be obstructionists and insurrectionists.
The question is, what are you going to do about it? First stop whining, moaning, crying, and complaining. Start implementing real shit, especially tangible ones. Follow the TRC Report Recommendations instead of organizing a Bintumani III, which by the way is a useless piece of toilet paper. Be very strict and also firm, fair, and lawful. All these can go together. People will start picking at every word you utter, scrubbing and stretching you in every direction. Who else is on the hit list? There should be no hit list. Your presidency should be about pushing an aggressive agenda, starting with your own party, and trying to reach across the aisle, the APC folks should not feel alienated.
©Momodu Jalloh
Algassimu Monoma Bah
 AFTER PRESIDENT BIO'S SPEECH, WHAT NEXT ?
Following the Pademba Rd "Prison Break" incident; the youths riots in Lunsar and Tombo; the arrests of Dr. Sylvia Blyden and other opposition figures, Sierra Leoneans, myself included, repeatedly called on the president to come out and reassure the population that he is in charge.
Many were looking forward to a speech that is reconciliatory and unifying. What they did not realize is that this speech, although an address to the nation, was intended to reassure the SLPP base that the President is in full control as Commander In Chief.
It is a Trump style speech that caters to those who are already supporters and entrenched in their support for the president. Even the removal of Soluku now seems to be a show of strength. Leema will be acting till the new minister of internal affairs is approved by parliament, giving the president the "hawkish" type to fulfill the intent of his speech in case of any disturbances. The president had a stick in his hand, not a carrot, and this has fired up his base.
Some observers however believe that the SLPP base are seeking revenge, and that that is dangerous for the country. They also claim that the president failed to take into consideration several incidents where his government has not been forthcoming in fostering peace. Some of them include, but are not limited to, the manhandling of APC parliamentarians and the imposition of Abass Bundu as speaker, even though the APC had a majority of elected MPs; the Tonko Limba elections violence where a youth was killed; and the bye elections in constituency 110 where a minister was allegedly spotted destroying ballot boxes.
The SLPP supporters argue that the opposition is not ready to accept that they lost the 2018 elections, and that they are bent on fulfilling an election promise of their former flag bearer in making the country ungovernable. They believe that no matter what the president does, APC will not be satisfied. Even the president made reference to that when he mentioned sending his VP to Makeni and inviting the APC leadership to State House as a show of outreach. Either way, daggers are drawn.
On the other hand, the appointment of two prominent APC members in the persons of Hon. Alhaji Alpha Kanu as the Strategic Adviser on Social Mobilization and Food Security at the COVID-19 Response Team (not confirmed), and the former APC district council Chairman for Tonkolili District, Mr Alusine Abdulai Kamathor Sesay, as Coordinator for the Covid 19 Tonkolili district, may signal inclusiveness and shows that perhaps there is some amount of will to change the narrative.
All this is happening as Sierra Leone keeps recording increased numbers of positive COVID19 cases, with some evidence of community transmission. Just today, thirty-four additional cases have been identified, leaving many citizens to wonder whether the country is not loosing focus on uniting to fight its current common enemy: the novel coronavirus.
In the end, what happens after yesterday's speech will matter more than the speech itself.
May the almighty Allah direct the leadership of our nation
towards more collaboration rather than confrontation.
© Algassimu Monorma Bah
Philadelphia, PA.
Are U proud to be a Sierra Leonean when U r showing hatred, tribalism, ignorance & stupidity?.
My answer is NO
&
How about YOU?
The president of Sierra Leone Juluis Maada Bio has just declared war on appositions in his last night adress to the nation. His last words were, We will hit hard and hit more harder. So APC executive and supporters embrace yourself for the unleash of the dragons.
The president has not for once condemned the violent and plots levelled on the opposition instead he keep blaming the opposition . This is just similar to the Trump government in the USA, they do nothing wrong. It always people who wrong them.
The body language of the President shows anger and his words speak of revenge. I used to believe people in his government were responsible for the unrest but it is now clear that the President Bio holds the green light.
At the beginning of the speech I realised the President also used similar words of former president Koroma about the free press and journalism which hint me that he might have watched the latest video I posted of a calm,cool and peaceful former president Koroma on APC group and whatsapp.
Mr president you have to take full responsibility for the troubles of the country, all of us tried to give you the chance to breath and unite this country, we tried not to outline every mistakes of your government but no matter how silent we go, there is no improvement on human right and free speech as your people have enjoyed under the APC led government. It's your responsibility to clear up your government from people with vengance.
Lastly, to all party pikin of the SLPP who hate the truth and angry at people for speaking out, what gave you the right to oppose when u were opposition but people should not oppose your government when they are in command? What makes you better than us? Are your freedom more important than us? You should speak and we keep quiet? Is that what freedom is? Get your acts right and put our country back where it was. We sick and tired of expecting miracles.
We need to see honest dialogue not a camouflage dialogue.
I do not have any political power but listening to the cry of my president and the accusation of a broken state, I'm worried whether I can sleep anymore in Sierra Leone. The state of Sierra Leone is broken based on the speech of the Commander in Chief. What can we do as citizens to fix it and to fix it urgently? May God protect the leaders and weed out the bad lots even in this COVID 19 state of ill-health.
Sierra Leoneans are lawless (green or red). Lawlessness cannot be associated to any political party; let the President fight lawlessness without associating it to any political party. 
A Not so Presidential Address by President Bio.
It was a show of Political Brinkmanship of Grandstanding!
It was a Trump like speech!
He spoke to his base to appease hardliners.
A speech full of hate & anger with no empathy.
He is not interested in peace but to strengthen his Grip on Power.
He sounded despotic, desperate and will do anything and everything to Stay in Power.
Sir, Like those who ruled with an iron fist. They had the Military, the police and all other state resources…… The greater Might lies with the People.
Mr President, We are no Terrorists. Like you, we are Sierra Leoneans.
APC is an institution and it is going nowhere.
We are the Workers Party who empathises in the struggles of the ordinary man.
Yes, We are the sons and daughters of APC and we do not have Terrorists within us.
We believe in the resolve & the Might of the people.
In the End, We The People Decides…
Just as in our Constitution" Sovereignty Belongs to the People."!
This too shall pass!!
©️Adams Bangura
Yankuba Kai-samba To"hit hard and harder"amid unresolved political tensions is a choice for confrontation,which could inflame the fragile situation in Sierra Leone.
Mohamed Kallon
that's exactly my point. Address lawlessness , no one is supporting it here but for you as leader to point at whole political party as a terror organisation is what brings in the divisiveness. You have all the state security instruments to mentain law and other but you keep blaming the opposition. There are things responsible for the increase in lawlessness address them first . We've seen a whole minister smashing ballot boxes nothing done to address it now you keep blaming the opposition. Meaning all the violent activities from Tonko and to date are all orchestrated by the opposition. This is not a military government where you rule by decree we have the constitution. Try to address the very things that are igniting violence . I was expecting HE to take a nationalistic approach in his address but his speech is political.
Sierra Leone news updates
BREAKING HOME NEWS: 9/5/20
PRESIDENT JULIUS MAADA BIO'S ADDRESS TO THE NATION YESTERDAY WAS RECEIVED WITH MIX FEELINGS AMONG MILLIONS OF SIERRA LEONEANS BOTH HOME AND ABROAD
Reggie Cole