Hon. Madina Rahman, Sierra Leone's Deputy Minister of Health and Sanitation, will be exclusively interviewed tonight by SIERRACAST /COCORIOKO TV,  a new television media starting to make its mark in the United States of America.
The TV  station is a collaboration between award-winning journalist and United Nations-based Minister Plenipotentiary, Leeroy Wilfred Kabs-Kanu and star photo and video journalist , Mr. Hamjat Jollomy Bah.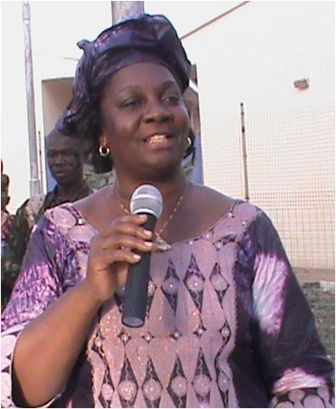 The interview will cover a wide-range of topics , including Sierra Leone's post-ebola recovery program, the re-emergence of Ebola in Sierra Leone, the ongoing heated debate in Sierra Leone on the so-called Safe Abortion Act of 2015 ( from the medical  perspective ), the state of the post-natal and maternal health situation in Sierra Leone and the health care delivery system in the country, in general.
The TV interview will  be re-broadcast by the Sierra Leone Broadcasting Corporation ( SLBC )- TV.
The Deputy Minister of Health is in the  United States to  participate in a  side meeting of the UN Populations Fund  ( UNFPA ) at the United Nations in New York on the theme: "Partnerships for addressing maternal and child health, realizing the demographic dividend : African faith-based organizations in the lead", together with heads of African faith-based organization.
According to the Ministry of Health and Sanitation, organized by the United Nations Population Fund (UNFPA), the meeting which starts on January 28, 2016  would provide opportunity for faith-based leaders to increase access to maternal and reproductive health services and investments in youth, as key pillars for achieving a demographic dividend.