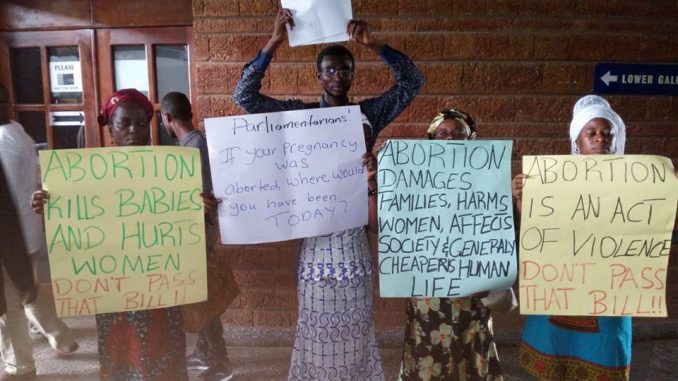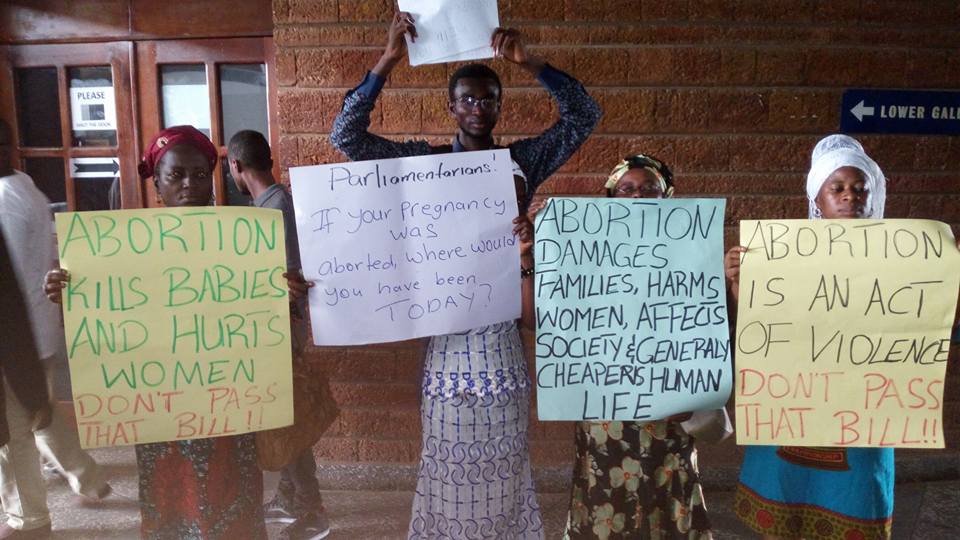 By KABS KANU :
Members of the public demonstrated outside Sierra Leone's Parliament building yesterday as religious leaders in the country stormed the Legislature to convince parliamentarians not to approve the controversial abortion bill which has divided the nation.
It must be recalled that  on September 8, last year, Parliament ratified a private member's bill , dubbed the 2015 Safe Abortion Act,   which purportedly sought to give unhindered access to women in Sierra Leone to commit what the promoters of the bill described as safe  abortion .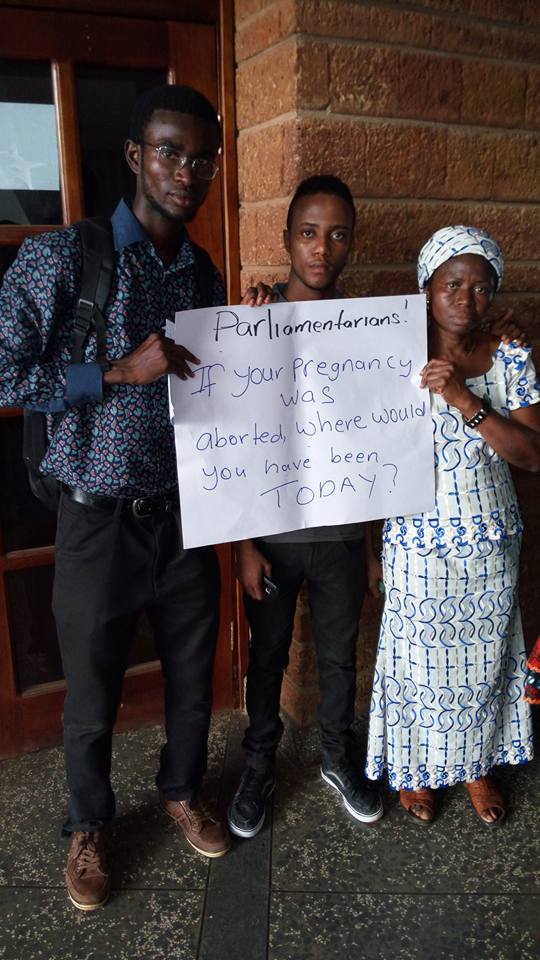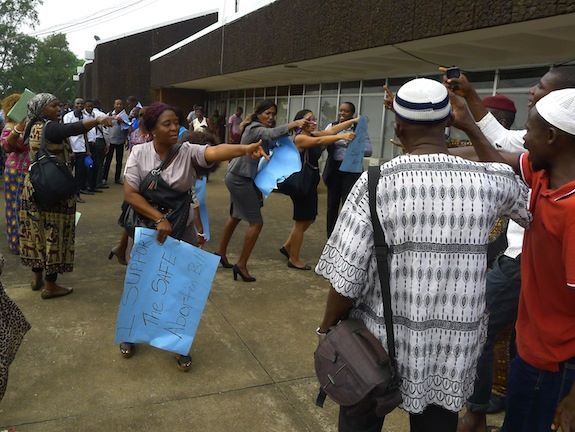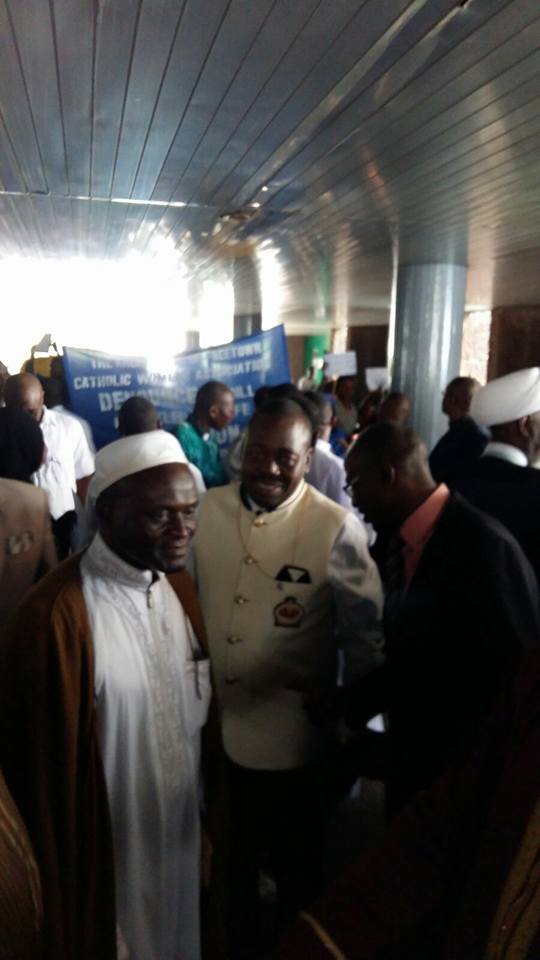 The bill reached the table of the Head of State, President Ernest Bai Koroma for him to sign it and pass the bill into law. However, following concerns from Sierra Leone's Inter-Religious Council and a letter from a U.S. Congressman, according to the President, Dr. Koroma did not give accent to the bill but sent it back to Parliament for legislatures to hold consultations with the Interfaith Council because "Religious leaders represent a huge constituency across the country."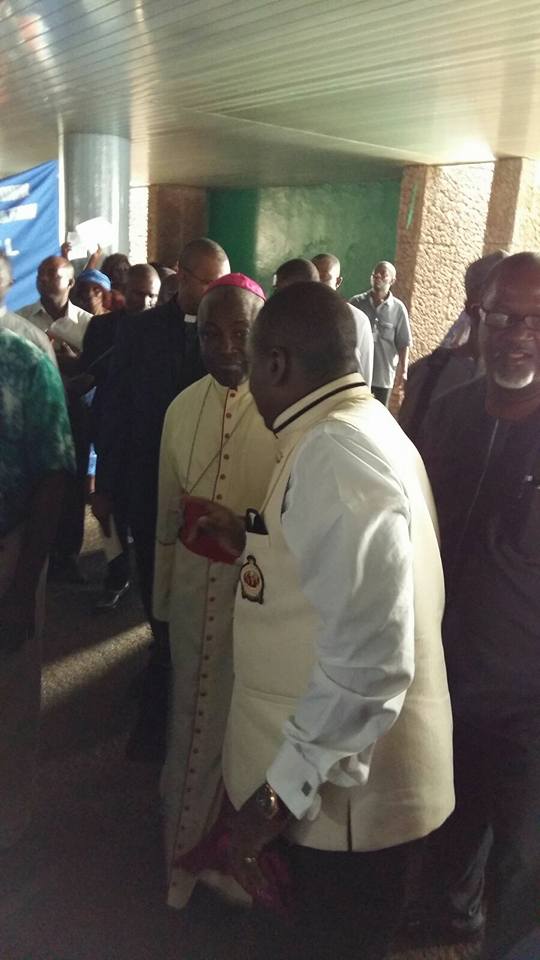 According to Archbishop Archibold Cole of the IRCSL ,  "we are dealing with the inalienable life of man to live. A Bill that would tend to take that life will have serious implications for our generational landscape."
Yesterday's demonstrations ensued as the IRCSL  stormed the Legislature to meet with a Parliamentary Committee to present their opposition to the bill. Sierra Leoneans in support and in opposition to the bill had heated exchanges in front of Parliament and also displayed placards to voice their opinions .
The event has also triggered animated debates in the social media about the controversial bill.
HERE ARE THE PHOTOS OF THE EVENT :