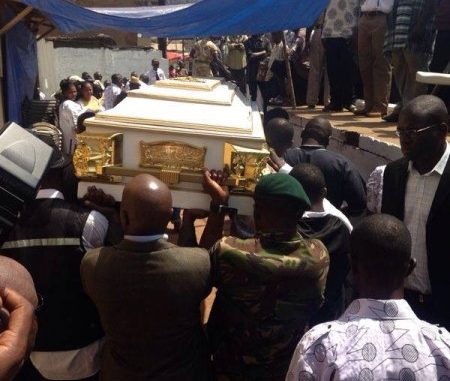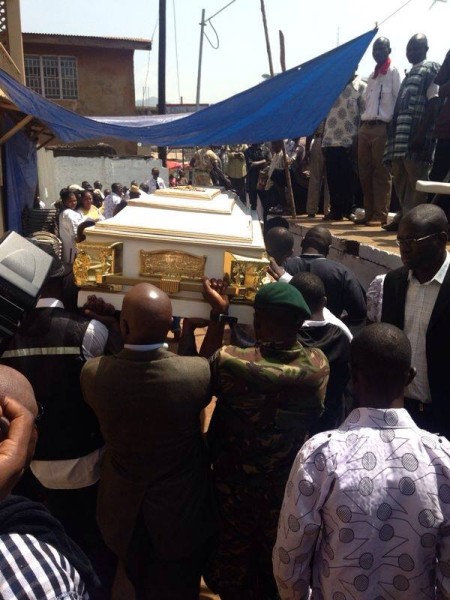 The Late Lieutenant Tom Sahr Nyuma will be laid to rest today at the Military War Grave, Lumley. His body will be on display at his Juba residence, 9am – 2pm. Afterwards, a funeral service will be held in respect of him at the Gees Ministry sanctuary, Lumley. Thereafter, the body of the late fighter will be conveyed to the graveside.
Thousands of people attended his vigil last night, and I can only envision that thousands and thousands are going to turn up today for his burial. As many of us had expected, a couple of controversies surround the burial arrangement. His comrades, tribesmen and relatives are deeply disappointed that he'll be buried without military colours as had been sanctioned when a claimed presidential declaration suggested that he'll be buried as a War Hero.
Many of his relatives regret therefore that he was not allowed to be buried at his provincial headquarter town of Kenema, where his body would have received a far more deserving burial. There's also a high political undertone.
The SLPP, his original party under which he served as chairman of the Kialahun District Council, grudgingly boycotted the last night vigil and is expected to boycott the burial also. We wait to see. According to Lady Sandra (our colleague in BIF), her father may have made mistakes as a young man aged only 44, but that his selfless sacrifices to the nation especially during the war far outweigh those perceived mistakes. For that reason alone, she said her dad deserve a better burial. The happiness the family has however is that all those that matter in society including President Ernest Bai Koroma, Vice President Sam Sumana, the entire cabinet, noteable MPs, military and police authorities to name but afew, have all visited the burial home to pay their condolences. All expenses for the burial including a posh reception at the Sangrila Resort at Lumley/Aberdeen Beach, are being burn by the government.
may God bless president Koroma and his Vice President sam SUMANA,  ministers of government  and all member of parliament .