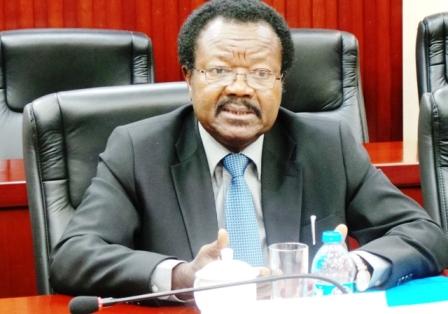 Sierra Leone's envoy to the People's Republic of China with accreditation to several other countries in Southeast Asia, Victor Bockarie Foh has extolled the governance and development aspirations of Sierra Leone in the last couple of years, with specific reference to the country's governance and economic performance.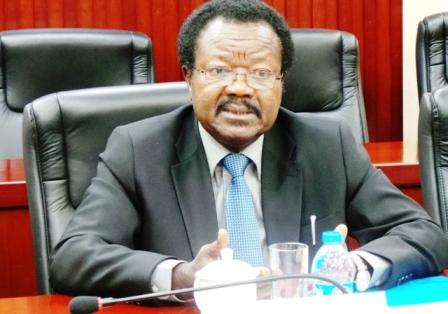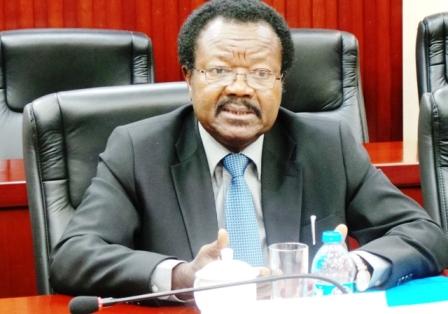 He, on Friday 31st January 2014, reflected on Sierra Leone's Governance and Development aspirations whilst addressing dozens of Sierra Leonean students who were gathered in Beijing for an event marking their annual convention, an event that brings all Sierra Leonean students studying in China, under one roof for a week.
Speaking on Sierra Leone's practice and sustenance of good governance, envoy Bockarie Foh said, since 2007 to date, the country has been managed effectively by President Ernest Koroma, whom, he said, derived such a democratic mandate from the 1991 Constitution (Act # 6 of 1991).Envoy Foh also informed students present about the ongoing constitutional review process in Sierra Leone.
Speaking on progress in the country so far,  envoy Foh said, "Sierra Leone  has made progress in terms of her  Human Rights, with no prisoner of conscience even as we enjoy press freedom", whilst informing that at the political level, there is "political pluralism" as people have the right to assemble and right to vote and be voted for.
Speaking on tangible development in the country, His Excellency Victor Bockarie   Foh informed the student body that in terms of infrastructure, the country has rolled-out the largest road construction programme ever in her history.
He also dilated on the country's achievement in the health sector as seen in the introduction of the free health care scheme by President Ernest Bai Koroma.
Notwithstanding the successes the country has scored in the last couple of years, Ambassador Victor Bockarie Foh however looked at the challenges facing Sierra Leone's governance process, including refusal by some political parties to accept verdict of the Ballot Box, with reference to the 1967 General Elections.
He also referenced the involvement of the country's military in her politics looking at what happened in 1967, 1992, 1998. He went on to reference other challenges like what he referred to as "pendulum Politicians, Youths and The Physically Challenged, Poverty, Corruption…" amongst others.
Speaking on the country's economic performance, Ambassador Foh said, Sierra Leone has over the years been performing well economically "even though unemployment is still posing a challenge"
Ambassador Foh ended by commending the Sierra Leone Government, particularly the Ministry of Education for the fine selection of students worthy of sponsorship by the Chinese Government. He encouraged students pursuing different fields of studies in China to give their best to Sierra Leone when they shall have returned home after their studies.
The event was attended by dozens of Sierra Leonean students studying across China and pursuing different fields of studies ranging from International Relations, Agriculture and Food Security, Engineering, Medicine to Communication Technology.