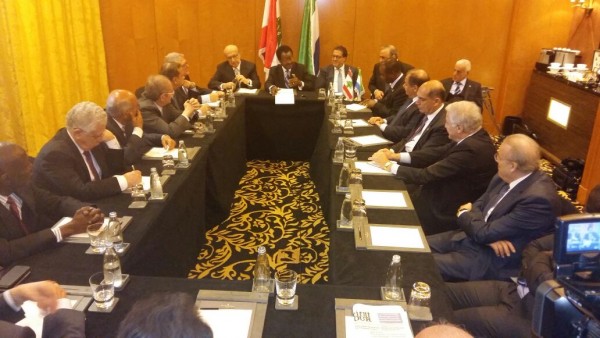 By Julius Bambay Kamara :

Vice President Victor Bockarie Foh on Tuesday 12th April called on Lebanese Investors to invest in Sierra Leone, given the investment incentives, enabling business environment and protection offered to investors by the Government.
He spoke whilst addressing the Chamber of Commerce, in Beirut, Lebanon after opening Sierra Leone's first Permanent Consular Office in that part of the world.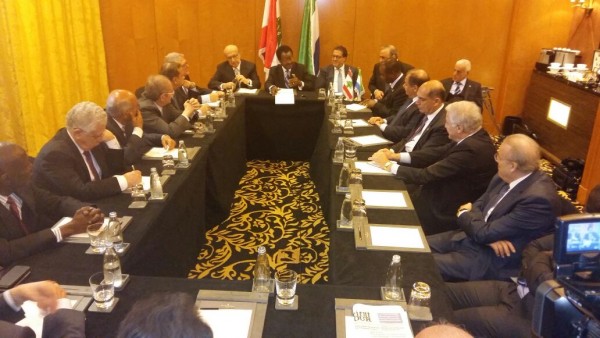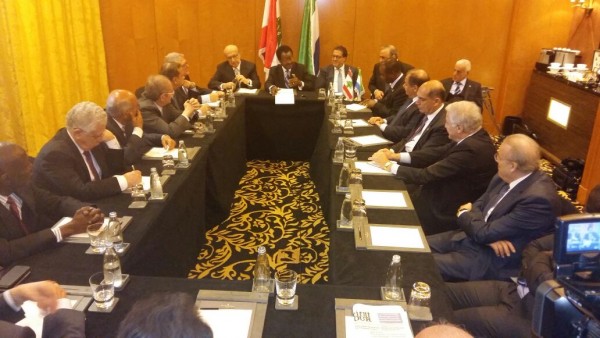 The Government of His Excellency President Koroma, VP Foh said, has created the enabling environment which has made the country business friendly, with incentives being provided.
He spoke of Sierra Leone's untapped potentials in Tourism, Agriculture, Commerce, amongst others, saying, with the bilateral ties between the two countries, Sierra Leone will always open its doors to credible investments from Lebanon.
Speaking earlier on Monday 11th April, on behalf of His Excellency President Koroma   at the opening of Sierra Leone's first Permanent Consular Office in Lebanon, Vice President Foh referred to the event as "an important milestone in our bilateral relations" as both countries have had long history and share similar bittersweet experiences in culture, politics and in human development spanning several decades.
Clearly, he said, there are many things the two countries share in common, picking out religion and overcoming devastating civil wars, also referring to Lebanon's financial power and diversity years back, and Sierra Leone's excellence in the world of academia. Sierra Leone, he said, "Was referred to as the Athens of West Africa and a cultural melting point because of our diversity."
The opening of a Consular Office in Beirut, VP Foh said, was part of Government's policy to expand Sierra Leone's diplomatic presence around the world as "it underpins our determination to further cement the cordial relationship between our two countries."
 In the near future, he said, the Sierra Leone Government will seek to "upgrade to a full embassy to further enhance our bilateral relations, cooperation at the multilateral fora and to better promote and protect our common interests."
He called for efforts to expand and promote on trade and industrial relations, as "there is also need for a shift to manufacturing through value addition. This will further boost employment, reduce the flight of foreign exchange, minimize inflation and strengthen our economy."
VP Foh is in Lebanon, enroute
to Turkey to represent His Excellency the President at the 13th Summit of the Organization of Islamic Cooperation to be held from 10th to 15th April.
————————–
Communication Unit
Office of the Vice President