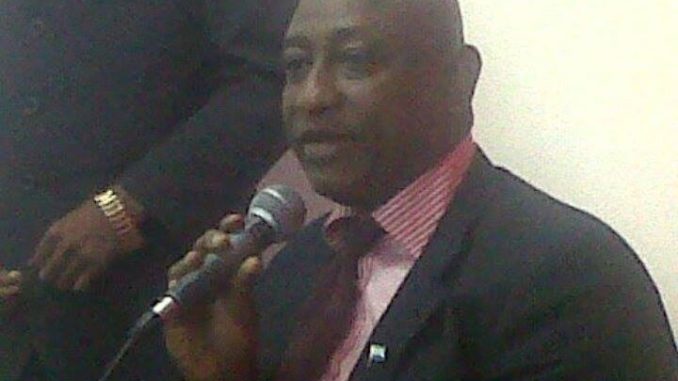 ‼‼ *NEWS ALERT*‼‼‼
➖
➖
➖
➖
➖
➖
➖
➖
➖
➖
➖
The Sierra Leonean community in Toronto, Canada is pleased to invite Sierra Leoneans, friends of Sierra Leone and the media to a town hall meeting on Sunday, *April 23, 2017* at the Civic Centre on Keele and Eglinton in Toronto commencing at 3pm.
The meeting will be addressed by the Presidential Spokesman of the Republic of Sierra Leone, *Mr.Abdulai Bayraytay,* who will speak on a wide range of issues, including but not limited to, the ongoing voters' and civil registration process, the general elections slated for *March 7, 2018,* the withdrawal of the diplomatic passport of erstwhile Vice-President Samuel Sam Sumana, updates on the general state of security in the country and the economy as Sierra Leone continues to implement economic austerity measures.
Confirmed reports also indicate that the Presidential Spokesman will also hold town hall meetings on the above stated topics at the Embassy of Sierra Leone in Washington, DC and also in New Jersey in the USA on *April 29* and *30* respectively.
In an interview with Timbuktu Radio (radioregent.com) Friday, *April 14, 2017,* the Presidential Spokesman indicated that reaching out to Sierra Leoneans, friends of Sierra Leone, and especially the international media, is part of President *Dr. Ernest Bai Koroma's* continued commitment of bringing the Presidency and the Government much closer to the people.
*"Sierra Leoneans and friends of Sierra Leone in the Diaspora constitute the fifth constituency of our country and President Koroma values their invaluable contributions to good governance and democratization of the country",*Bayraytay emphatically stated.
*®Action Point Publication*
Radio Regent is an internet streaming radio station broadcasting outside of downtown Toronto.