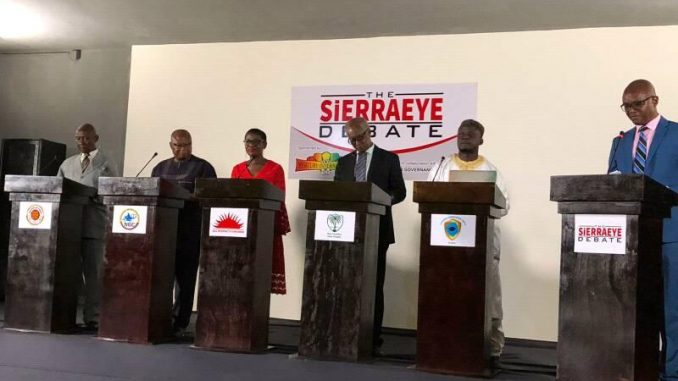 The attention of SIERRAEYE MAGAZINE has been drawn to various messages circulating on social media indicating that the magazine awarded score points to Mayoral candidates who participated in the SIERRAEYE MAGAZINE debate which was held on Saturday 20th January, 2018 at Lagoonda Cinema Aberdeen.
SIERRAEYE MAGAZINE would like to make it abundantly clear that it did NOT score the debate at all neither did it issue any release scoring the candidates and/or attaching percentages to the candidates as that was not part of the design of the debate.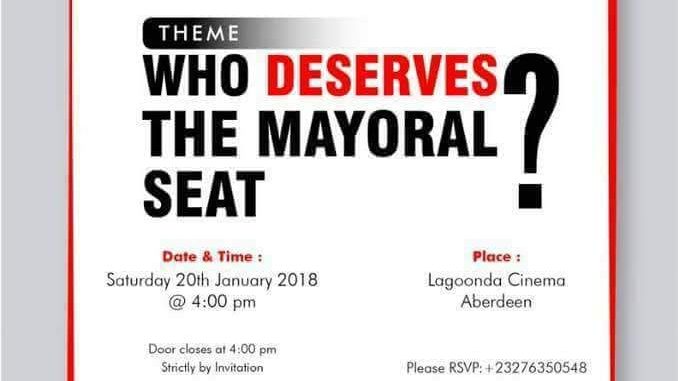 The focus of the debate was to give the opportunity to the residents of Freetown to listen to their Mayoral candidates and to make their own personal informed decision as to whom should be their next Mayor.
SIERRAEYE MAGAZINE completely disassociates itself from any score card assessing the performance of the candidates and/or as to who won the said debate as that is not the mandate of Sierraeye Magazine.
*©SIERRAEYE MAGAZINE*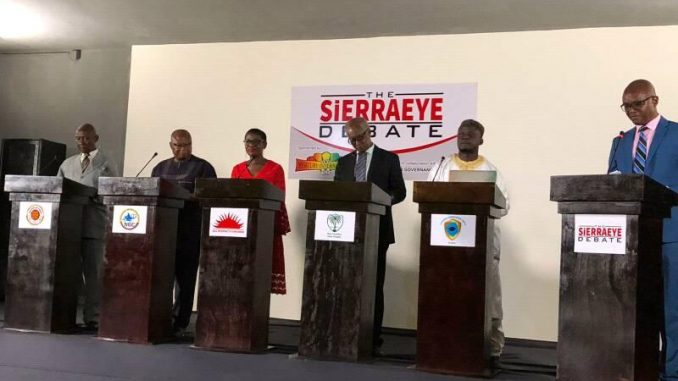 THE DEBATE