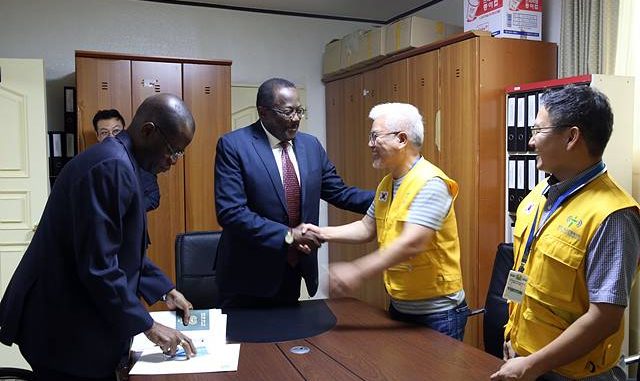 Sierra Leone's Ambassador to the Republic of Korea, His Excellency Ambassador Omrie Michael Golley, on Thursday 17th August 2017, bid farewell to members of a Korean Church humanitarian relief team, as they concluded preparations to depart from Seoul to Freetown to join in the relief effort, in the wake of the recent mudslides and flooding disaster in Freetown, that resulted in large loss of life, injury and homelessness in the Sierra Leonean Capital.
The Seoul Light and Seoul Church, part of the general Presbyterian Church Ministry is based in the Nowon area of central Seoul, the South Korean Capital.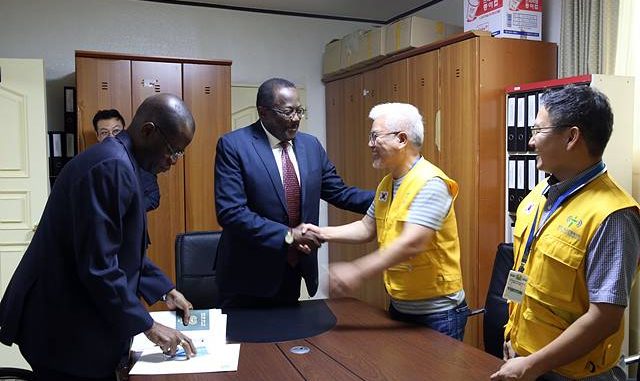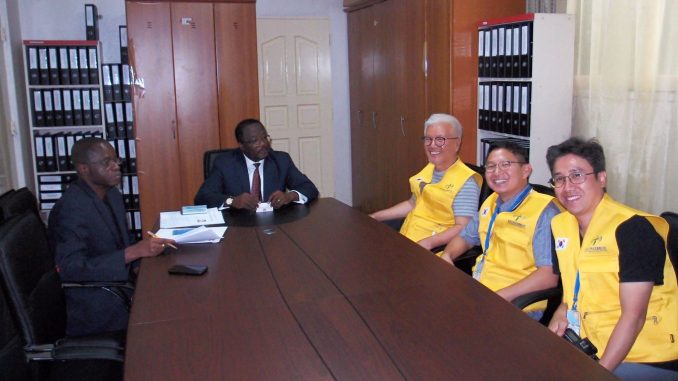 The Co-ordinator of the humanitarian relief team Mr Baek Hyung Cheol, informed Ambassador Golley that their decision to go to Sierra Leone in the wake of the mudslide disaster, was made swiftly, after seeing reports of the extent of the tragedy in the Korean national media, and expressed his appreciation to the Ambassador for the warm reception accorded to their team by the Sierra Leone Mission in Seoul, with the prompt issuance of visas and other protocols.
He indicated that the relief team, would be travelling with essential relief supplies of food, medicines and shelter, targeting those in immediate need.
His Excellency Ambassador Omrie Golley expressed his sincere appreciation to the team on behalf of the Government and people of Sierra Leone, assuring them of a warm reception in Freetown by the government authorities handling the disaster relief. It is understood that relief team have already arrived in Freetown.