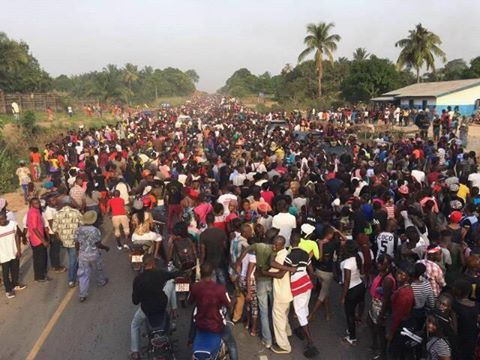 Logus And The KONOMUSU MASQUERADE*
As part of his philanthropic trait and passion for community service, the outstanding Minister of Transport and Aviation, Hon. Leonard Balogun Koroma, alias *LOGUS* has on Monday 26th December, 2016 (Boxing Day) graced a Masquerade procession organized by the *KONOMUSU Organization* in Kono District, as an event to unify their people and create a platform for them to socialise and interact respectively.
Apparently, I am reliably informed that the Minister of Transport and aviation, Hon. Logus is the brain behind the success of that organisation and their yearly masquerade event, as part of his service to the Nation and the people of Kono.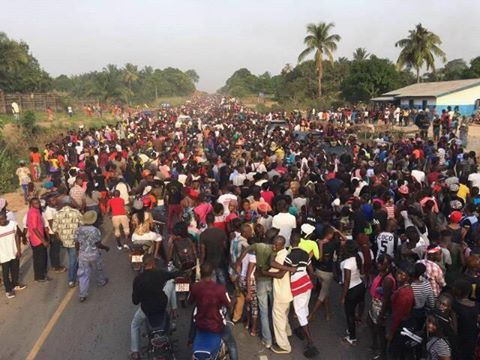 In light of the aforementioned, when contacted for her view, Madam Kumba Nyandemoh intimated this writer that she appreciate the kind gesture of Hon. Logus, who happens to be a son of the soil, thus encouraged him to do more in a bid to address the issues of job creation and capacity building, more so for the youths, as means of improving their lives and that of the people of Kono. A premise upheld by Augustine Sandy, a youth activist operating in Freetown, the Capital City of Sierra Leone.
When approached for his submission, Hon. Logus said "I love my people and will do anything within my reach and ambit of the rule of law, in order to make them happy and this has been manifested here today, following the huge turn out and exhibition of talents among others" he maintained.
@ E. G. Temple �� The Investigative Journalist