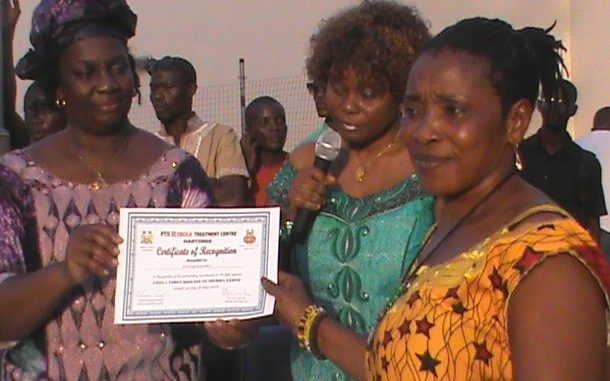 Freetown, May 4, 015 (MOHS) – Over 600 staff of the Police Training School (PTS 2) Ebola Treatment Centre at Hastings have been  honoured by the Ministry of Health and Sanitation at an Award Ceremony held at the Hastings Police Training School, Hastings.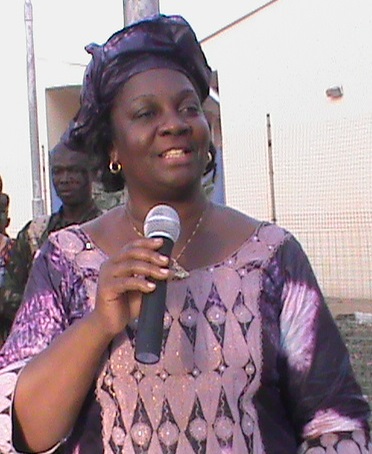 Hon. Madam Madina Rahman delivering her address
Presenting the Certificates of Merit and Appreciation to the deserving staff, the Deputy Minister of Health and Sanitation II, Madam Madina Rahman on behalf of the Minister of Health and Sanitation, Dr. Abu Bakarr Fofanah described the staff as true patriots, dedicated and committed workers in the fight against the Ebola Virus Disease.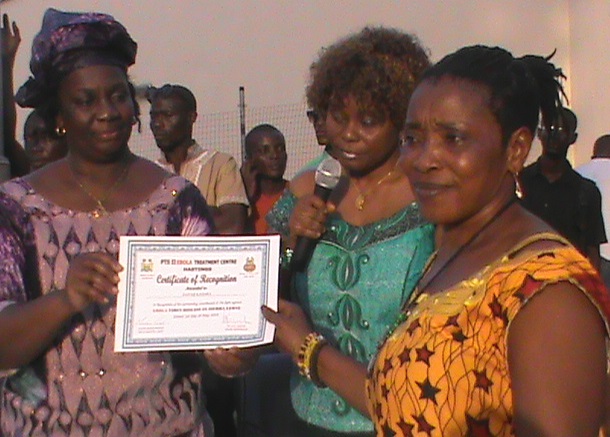 One of the proud recipients receiving her certificate from the Deputy Minister
She commended them for their gallantry even at the height of the case fatality across the country including the Western area, adding that their great efforts in derailing the trend of the Ebola disease contributed greatly in the current reduction of the epidemic.
Madam Rahman noted the risk and sacrifices made by the workers, pointing out that the gesture should serve not only as a certificate of merit but as an invaluable treasure for their invaluable service to the nation.
The Chief Nursing Officer, Matron Hossinatu Kanu on behalf of the Directorate of Nursing Services and the Nurses and Midwives Board commended the nurses and the other staff for the good work in keeping the Centre functional on to its point of closure.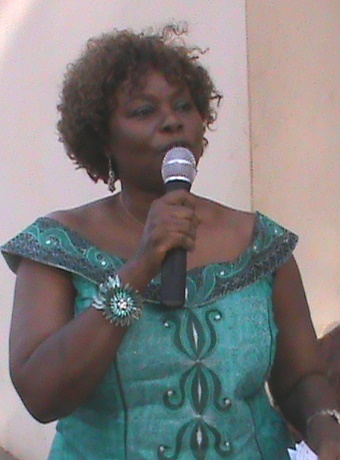 Chief Nursing Officer, Matron Hossinatu Kanu
She observed their courage even when people where afraid to provide services to the Centre and lauded them for their bravery and patriotism in the fight to save lives. Matron Kanu described them as Heroes and Heroine in the fight to contain the disease, adding that their contributions would always be remembered.
The Chief Nursing Officer disclosed that since the outbreak of the Ebola disease in Sierra Leone, 396 staff including doctors, nurses, drivers, cleaners, porters and other cadre nationwide got infected and died as a result of the outbreak, of which 152 were nurses.
The Centre Coordinator, Major Dr. Cyril Dauda Sulaiman Kamara told his audience that the Centre was established in December 18, 2014 as Holding and Treatment Centre, with admission of 575 patients from 18th December to April 15, 2015.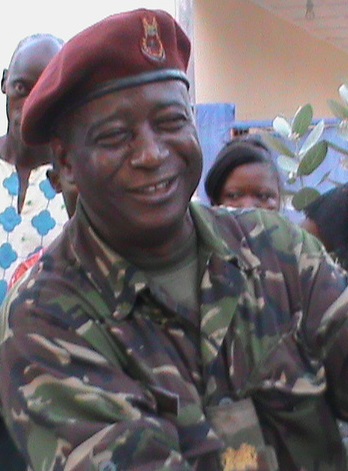 Centre Coordinator, Major Dr. Cyril Dauda Sulaiman Kamara joyful and proud
The Centre, Major Dr. Kamara disclosed, discharged 465 patients that survived the virus, and 299 treated and discharged for malaria.
Making her remarks, the Director of Human Resource for Health, Haja Mariatu Koroma said the responsibility of the Directorate is to seek the welfare of staff in the Ministry, and assured the technical staff that their efforts would not go in vain as government is committed to get all deserving trained and qualified volunteers recruited into the Civil Service. For the non-skilled staff, the Director opined, are still recognized and their situation is under consideration.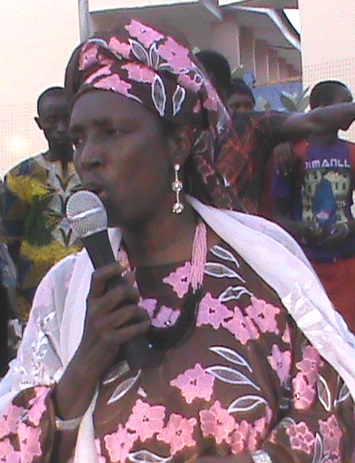 Haja Mariatu Koroma, Director of Human Resource for Health
Distribution of certificates climaxed the award ceremony.
KK/MOHS/SLENA