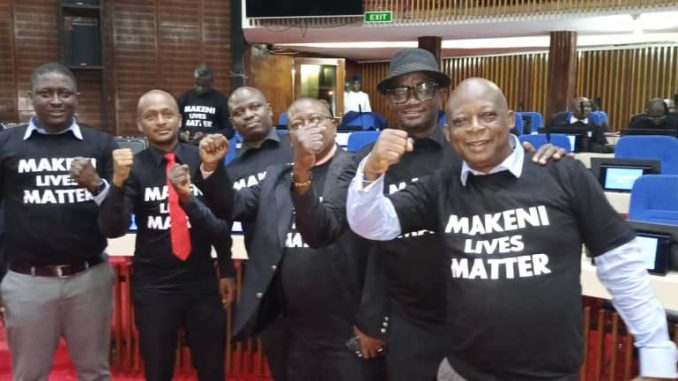 Yesterday was another landmark day in Sierra Leone . As if to remind the Sierra Leone People's Party ( SLPP) Maada Bio Government that the massacre of innocent youths in Makeni and other parts of the country by government security forces will not be swept under the carpet, parliamentarians representing the All People's Congress ( APC) and the National Grand Coalition ( NGC ) wearing black T-shirts with the inscription MAKENI LIVES MATTER staged a demonstration at the Well of parliament.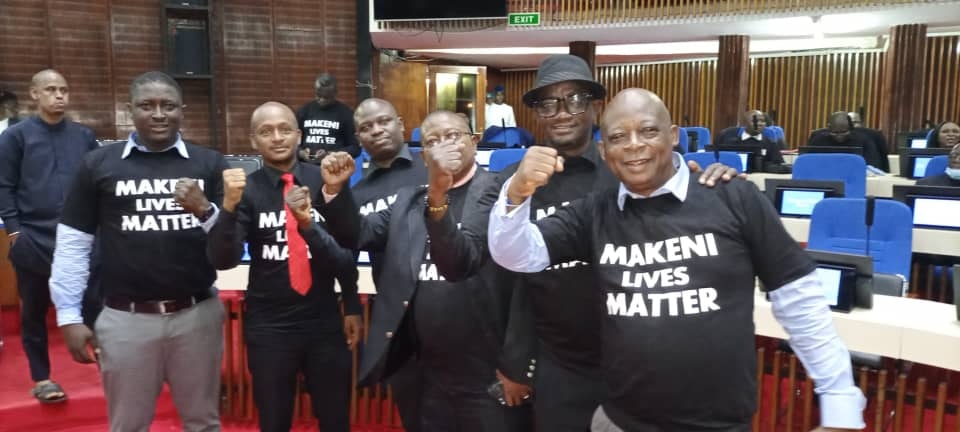 The demonstration was also to sympathize with families of the over one dozen young people shot dead by the SLPP security forces while they were demonstration in Makeni last month against the transfer of the town's standby generator to Lungi.
According to Hon. Catherine Tarawalie, they did it to express their dissatisfaction and also to sympathize with the people of Makeni with regards the recent incident that claimed the lives of six people and the arrest of over fifty youths.
Moses Ben Kanu, a social media activist, remarked : "It's evidently clear that President BIO's major focus is to distabilise the peace and Democracy in our post war Sierra Leone than usher in development "
The demonstration was hailed by the Leader of the opposition, Hon. Chernor Chericoco Bah who said it was organized to show solidarity with the people of Makeni. The NGC Leader, Kandeh Yumkella, expressed the same sentiments and condemned the security forces' killings in Freetown, Tombo, Lunsar and Makeni.