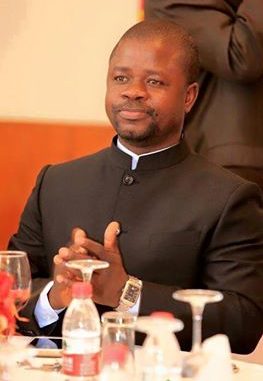 John Baimba Sesay-CHINA
We all should have the moral duty to speak out and condemn the apparent desire on the part of a selected few to seek political power by means of violence and killings. Our duty to speak out comes from the fact that the lives of people are now exposed to danger and "When people are in danger", Kofi Annan writes in his memoir, "everyone has a duty to speak out"(Interventions… A Life in War and Peace.)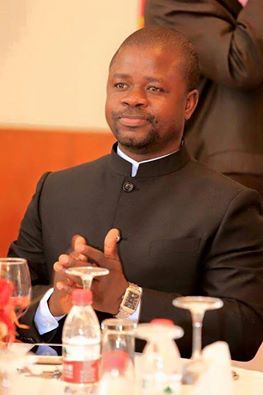 The recent intra-party political violence in Kenema within the SLPP is indicative of a looming conundrum that should be tackled head-on if we are to continue building on the gains we have made over the years in the areas of peace building and sustain democratic growth.
The brutal stabbing, leading to the death in Kenema of a member of the SLPP, Daddy George, by another member of the party identified as Jr. Fonnie, is not only worrisome, but paints an adverse picture of unknown happenings internally in that Party. That at the national level, the SLPP could not condemn the killing speaks volume of it ideals.
The Kenema violence is a wakeup call for our security apparatus, especially as we move towards the next general elections in less than three years ahead.
Political violence should have no place in a civilized society like ours. The battle for political supremacy should be fought on ideologies, policies and philosophies, and not exhibited through the ability one has to destabilize a given political entity. This is unacceptable.
We have come a long way as a country to the point that it would be a serious national disservice for anyone to attempt to take us to those sad days in our political chapters.
We have continued to build on the democratic credentials we all fought to gain, like building on our international image, sustaining our political maturity, as seen in the peaceful and smooth transition of power from a ruling party to an opposition one that defeated the ruling.
We continue to receive laurels for making progress in our growth programmes, in the creation of an enabling political environment, with no political prisoner ever heard of in the last couple of years especially under the leadership of President Ernest Koroma.
These are achievements we should not throw to the gutters of political stabbings and killings. Our gains should not, for any reason be sacrificed on the altar of political mischief by anyone for want of power which in itself is temporal.
Political players should use their intellects to convince voters, encourage their supporters to debate on issues, and not use any form of violence or intimidation to gain political power.
It won't be too late for the national leadership of the Party to rise to the challenge and ensure they prevent further reoccurrence of such crude, beastly and treacherous act by settling their challenges or better. They should, at the same time condemn the act and not just limit that duty at the regional level.
What we have seen in the face of the recidivist behavior of that assailant in Kenema should give us an alert and the alarm bell should be knocked, for our security apparatus to know what awaits us. We can't afford to derail our gains!
John Baimba Sesay's photo.
LikeShow more reactions
CommentShare