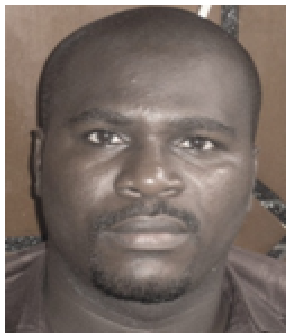 By Mohamed Sankoh (One Drop) —
Politics have no relation to morals, says the Italian philosopher and diplomat Niccolo Machiavelli in his much acclaimed book titled "The Prince". So, if the Sierra Leone People's Party (SLPP) is trying to find political morality in the recent expulsion of Vice President Alhaji Chief Sam Sumana it should not be parroting about it being "the Government in Waiting" but should be thinking of fielding in a candidate for the Papacy in the next Conclave in Rome!
The SLPP's press release of "March 9th 2015", titled "Initial Reaction To The Expulsion of Vice President Sam Sumana From The All Peoples Congress (APC)", is an example of a comical situation in which a vulture tries to buy an Afro-comb for itself. For the entire press release could be aptly described as a mere waste of paper and ink. Because most of the issues raised herein are precedents set by the very SLPP when it was in power for eleven years minus the four years of the National Provisional Ruling Council (NPRC)'s.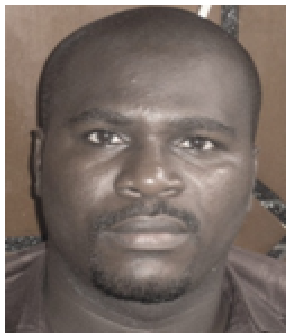 MOHAMED SANKOH
So, this One Dropian dropping will take the format of a Marxist dialectic. And I will not even attempt at making it didactic. According to the SLPP: "…a responsible party should have a screening process for those who aspire to the highest offices in the land within their party…" My answer to that is this: If the SLPP truly believes in screening those who are aspiring for higher offices then its 2012 presidential candidate, Julius Maada Bio, couldn't even be qualified to be employed as a gateman at their Wallace-Johnson headquarters let alone be allowed to contest for that party's flagbearership. With all the baggage of his complicity in the extra-judicial killings of Bambay Kamara and others; his passport fraud, and his illegal transfer of state funds to his personal off-shore accounts the SLPP still elected him to be its presidential candidate; then their talk about screening processes could be described as a tongue-in-the-check pap-talk.
The SLPP also raised the issue of "…the acrimonious relationship between the President and his Vice…" Again my answer to this is: An acrimonious relationship between a president and his vice was a precedent set by the SLPP itself. Wasn't it a public secret that at some point in their first inning the late ex-President Ahmad Tejan Kabba was not in good speaking terms with Vice President Dr Albert Joe Demby? Wasn't it also an open secret that at some point in time ex-President Kabba was having a frosty relationship with Vice President Solomon Ekuma Berewa? Even at Tejan Kabbah's death and laying-out ceremony, Mr Berewa still showed his bitterness towards his former boss? So, what is happening now could be said to be a sort of déjà vu.
According to the press release under review the SLPP stated that, "…We also totally decry the inhumane manner in which the Vice President was expelled…" My answer to that is: Has the SLPP forgotten so soon how it inhumanely expelled Usu Boie Kamara, "Coachie" and others from the SLPP before the 2012 elections because they were allegedly involved in anti-SLPP activities which were allegedly threatening the "unity of the SLPP"? If the SLPP, as a party, feels so sorry and humane for Mr Sumana, why not accept him as an Executive member considering the fact that the Vice President was never a member of the APC National Executive before his expulsion!
And from that press release, the SLPP has shown that when it comes to double standards it has no match in the politics of Sierra Leone. According to that Grand Old Party, "…the APC ['s]…Presidential tickets for 2007 and 2012 were deceptive". Again, my answer to this is: What could be more deceptive than the SLPP presenting Momodu Koroma, who is by birth and sociologically a southerner, as a northerner in the 2007 elections as Mr Berewa's runningmate? What could be more deceptive than appointing Dr James Jonah the Finance Minister after conducting the elections that ushered in the very government he became part and parcel of?
My take on the entire SLPP's press release of 9 March 2015 is that those who live in board houses should not develop the habit of playing with petrol and blazing matchsticks in their houses, especially when their matrasses are made up of straw.
What the SLPP should know is the fact that it is never too late to correct a fault or right a wrong. The APC might have made the mistake of not doing proper background check on Alhaji Chief Sam Sumana in 2007 and 2012 because of the circumstances at those times. Maybe, now is the right time to do such background checks. One political philosopher once noted that, "an objective thinker is someone who alters his original conclusions when new facts come to light". Now that new facts are coming to light; the APC is altering its original data on the Vice President.
And to quote Niccolo Machiavelli again: "Whosoever desires constant success must change his conduct with the times" as "never was anything great achieved without danger". The APC is not taking any chance for the next General Elections which is why it is changing its conduct with these times. And you could say or write whatever you like but the fact is: "Politics have no relation to morals".