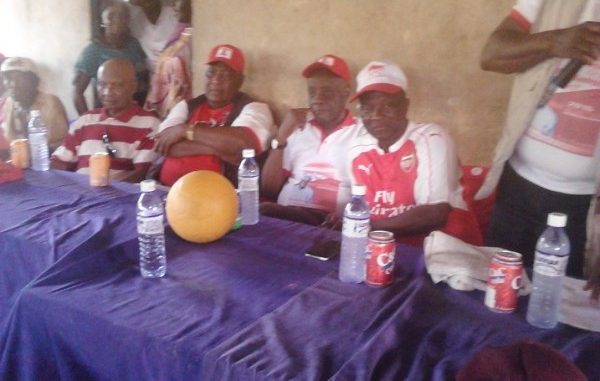 By Abdul R. Bedor Kamara
Voters in Constituency 030, Bombali District on Saturday 21st November, 2015 unanimously pledged to vote Alhaji Ibrahim Ben Kargbo Member of Parliament in the 12th December 2015 bye-election for which they urged all to board the winning prosperity train.
Responding, Alhaji Ibrahim Ben Kargbo commended voters for their loyalty and unflinching support and called for a minute's silence and prayers for the late Hon. Thomas M. Turay who died recently for his soul to rest in perfect peace and for peace to reign in the constituency.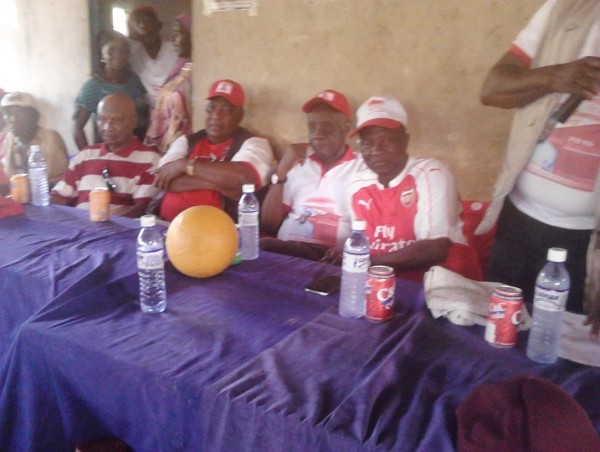 He further called on the electorates to be focused to vote solidly on 12th December this year devoid of intimidation and violence and promised to continue with the developmental programs of his predecessor, especially Government's 'Agenda for Prosperity.'
Alimamy Kamara, a voter in Mayalaw Town reiterated their determination to vote solidly for Alhaji Ibrahim Ben Kargbo to prevent what happened to the Sierra Leone Peoples Party (SLPP) in the bye-election in their strongholds of Kenema and Kailahun Districts and commended voters in Freetown and Kailahun for being sincere to the party due to the developments they are seeing in their respective areas.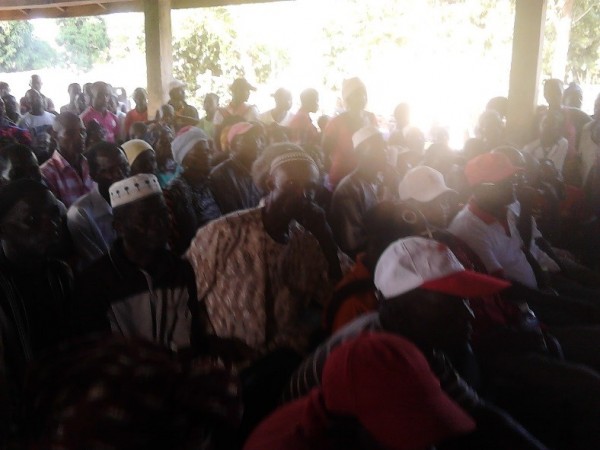 According to Alimamy Kamara, thousands of voters are set to vote Alhaji Ibrahim Ben Kargbo as their next parliamentarian and lauded the National Electoral Commission (NEC) for conducting free and transparent elections acceptable to all, including the international community.
He further informed that NEC collates results in the presence of the media, political parties and civil society organizations, a clear manifestation that Sierra Leone's democracy has matured.
Marie Sesay, another voter, revealed that the APC rally in Constituency 030 has demonstrated their love, appreciation and commitment to the party and acclaimed Alhaji Ibrahim Ben Kargbo for contributing to the party's development programs nationwide devoid of political affiliation, region, district or religion.
She cited road construction, schools, markets and clinics in addition to the peace, unity and political tolerance in the country and appealed to all to support Government to further advance the country, especially Bombali District.
Other speakers including Paramount Chief Bai Shebora Kansagan II, Alie Commoner Kargbo, APC Regional Chairman–North, Hon. Alhaji Buya Kamara, Resident Minister–North, Alie Wasco Kamara, Abdul Ignosi Koroma, Deputy Regional Chairman-North, Section Chiefs and Headmen also made outstanding statements.