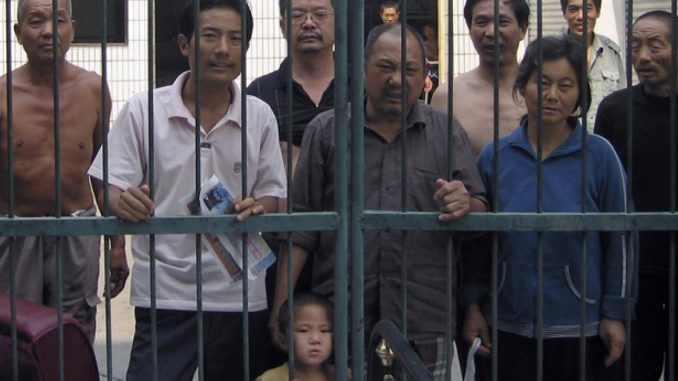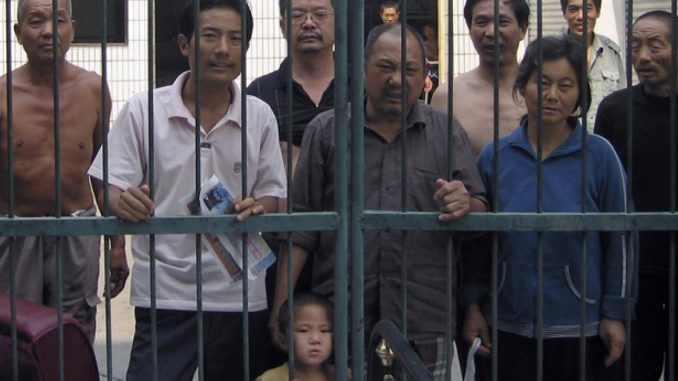 PRESS RELEASE TO SIERRA LEONEANS IN THE PEOPLE'S REPUBLIC OF CHINA –
Members of the Sierra Leonean Community residing in the People's Republic of China are hereby informed that the recent unfortunate development in Guangdong Province involving some of our compatriots has been brought to the attention of the Embassy of Sierra Leone in Beijing.
The Embassy wishes to inform all compatriots as follows:
1. That since yesterday 9th April 2020 the Ambassador and staff have been in constant torch with the Guangzhou City Foreign Affairs Office (GCFAO) and GCFAO has assured us of our compatriots' safety and wellbeing.
2. That Representatives of African Ambassadors have met with the Director General, Africa Affairs Division at the Ministry of Foreign Affairs in Beijing and stated in very strong terms, their concern and condemnation of the disturbing and humiliating experiences our citizens have been subjected to. They reminded the Director General that African countries have been supportive of the People's Republic of China in its fight against the pandemic especially in the early stages when the country was the epicenter of the outbreak
3. That the Ambassador and staff have been in constant communication with the undermentioned 14 compatriots who were moved from their apartments to hotels for compulsory quarantine. The Embassy is monitoring the situation and wishes to report that our compatriots are cooperating with the municipal authorities as they serve the 14-day mandatory quarantine.
Swan Lake Hotel Nanhai Foshan:
Kamara Makuta
Koroma Mohamed
Kamara Ansumana
Yahffa Mohamed Lamin
Kamara Isata Jamie
Lavande Hotels, 430 Fangcun Avenue West, Liwan District, Guangzhou:
Maada Keikura Salamy
Guangzhou Bi Hotel:
Musa Conteh
Sheriff Koroma
Hamed Cesay
Yu Shang Ran Hotel:
Abu Bakarr Shaw Abdulai Shaw
Abdul Rahim Sankoh
Michael Moiwa
4. That the Ambassador and staff are in communication with Victoria Salamatu Kamara and many others who are on compulsory Home Quarantine in Guangzhou.
5. That the Ambassador has been informed today 10th April 2020 by the Guangdong City Foreign Affairs Office that (2) two persons carrying Sierra Leonean Passports, who traveled on the 18d1 March 2020 on flight ET 921 from Nigeria via Ethiopia and arrived with flight ET 606 in Guangzhou on 20th March 2020, tested positive for COVID-19 and are currently hospitalized at No. 4 Hospital, Guangzhou City.
The Embassy further wishes to remind compatriots that the COVID- 19 outbreak evolved very rapidly from late December 2019 into a pandemic by March 2020 and is therefore a global health emergency that can only be effectively controlled and ultimately contained through global cooperation and solidarity. As at today, April 10, 2020 over 90,000, persons across all regions of the world have died as a result of this disease and about 1,600,000 people are already confirmed as infected.
Based on some countries' success in controlling and containing the COVID-19 outbreak over the last 3 months (including the People's Republic of China) and WHO's recommendations, the key to preventing and mitigating the spread of COVID-19 is early detection, isolation and treatment of every infected person, widespread testing, contact tracing and social distancing. These responses are hard to implement effectively on a large scale witho suspected cases, bans on large
Fellow compatriots, it should be understood that in combatting such an insidious and hideous virus such as this one, there is obviously the need to regularly adapt and even innovate policies in order to suit local realities. These frequent changes and their accompanying stress and sometimes sacrifices, could sometimes be misconstrued, misunderstandings and even breed social tension inadvertently The embassy wishes to encourage compatriots to stay calm and to strictly follow local (and national) preventive regulations and guidance.
Signed: H E Ambassador Ernest M Ndomahina
Beijing
P. R. China Post Code: