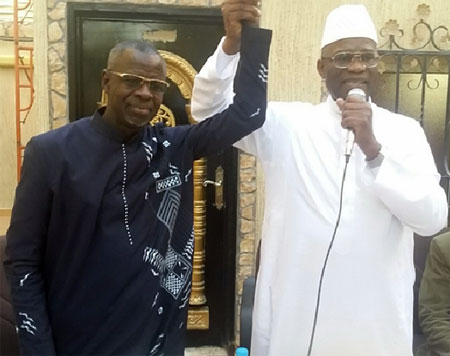 The bright evening of Friday, 19th February, 2016, was an enhancement of occasion and circumstance as the Sierra Leone Community in Riyadh turned up in numbers and in colourful attire at the Chancery to officially welcome the arrival of the new Head of Chancery (HOC) of the Sierra Leone Embassy in Riyadh.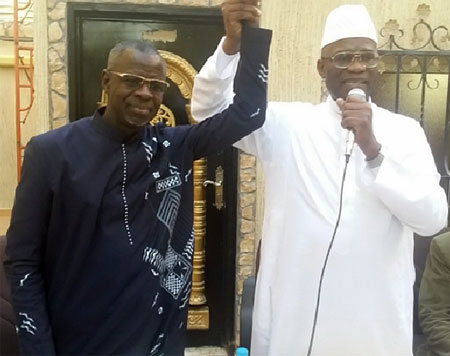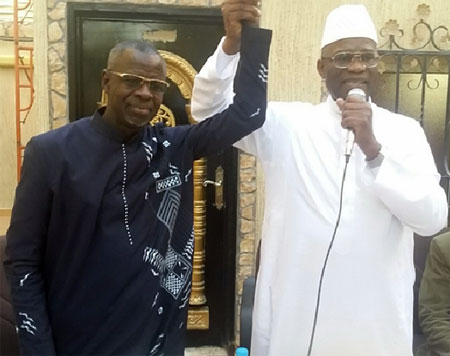 Sulay-Manah Kpukumu assumed duty last December, replacing the former Head of Chancery, Umaru S. Dura who has gone on retirement.
Introducing Mr. Kpukumu formally to the Community, Ambassador Alhaji Mohamed Sillah Kargbo, who chaired the occasion, praised the Minister Counsellor/HOC, describing him as an experienced civil servant and a seasoned diplomat, who, apart from serving in other Sierra Leone Missions abroad and working in strategic divisions at the Foreign Office in Freetown, the new Head of Chancery was also at one time the State Chief of Protocol to President Ernest Koroma at State House.
Ambassador Kargbo further told the community that given his vast experience in administration and his impressive work ethic, the new Chief Administrator of the Embassy plans to introduce reforms in the Embassy that will be at the advantage of the Government and People of Sierra Leone. The Envoy also described the newly posted HOC as one of the finest brains in the Foreign Service of Sierra Leone, adding that he has no doubt that he (the HOC) will live up to the expectation of the people.
The Head of Mission therefore, called on the Community to cooperate with his Head of Administration to help create an amicable and productive work atmosphere.
Speaking on behalf of the Sierra Leone Nationals Union, President of the Union, Abdulai Conteh welcomed the new HOC and assured him of their full cooperation and support. Speaker after speaker welcomed the new HOC and assured him of their fullest support and cooperation.
In response, Mr. Kpukumu thanked Ambassador Kargbo and all the speakers for their kind remarks about him and his capabilities and he promised to work hand-in-hand with all Sierra Leoneans in the Kingdom.
He thanked all the attendees for the rousing welcome he received on arrival in the Kingdom and for the support he had received since he assumed duty. The HOC also hastened to say that, for him to succeed; he needs the support of all Sierra Leoneans, not only in Riyadh, the capital, but across the Kingdom of Saudi Arabia. He therefore, called on them to give him the necessary support to deliver the goods, while also assuring them that his doors were open to them at all times in service of our beloved nation.
With decades of diplomatic assignments to his credit, Mr. Kpukumu never flattered to disappoint his audience when he answered questions and touched on areas relating to replacement and/or renewal of passports, obtaining entry visas, attracting and wooing investors, re-branding Sierra Leone, among many other issues.
Having His Excellency, Ambassador Alhaji Mohamed Sillah Kargbo as Head of the Mission and Mr. Kpukumu as Head of the Administration, the Sierra Leone community in the Kingdom of Saudi Arabia has been once again reassured that it is in good and caring hands, one of the attendees said after the meeting.
The spirit of nationalism, the camaraderie, the humour and friendliness that prevailed during the meeting, she furthered, created a sense of comfort and relief in the nerves of the audience.
Another final year student at the Imam Muhammad bin Saud Islamic University says: "If only an outsider would have had the opportunity to study the reaction of satisfaction that registered in the faces of the attendees at the end of the event, he or she would have seen the overwhelming feeling of nationalistic belonging and also why the Sierra Leone Community in the Kingdom of Saudi Arabia thrives in a blessed state of patriotic nationalism both in terms of religion and welfare."