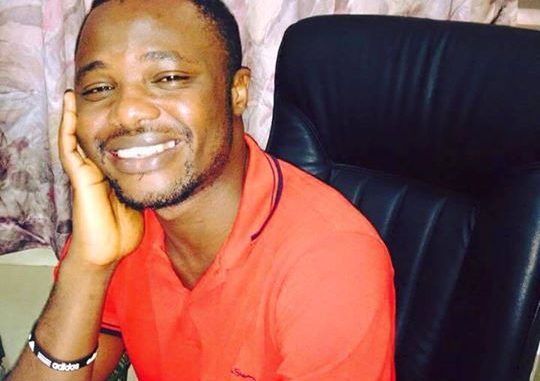 I STILL BELIEVE SIERRA LEONEANS ARE GOOD PEOPLE BUT SOME WILL GO TO HELL AND BURN THERE FOREVER IF THEY DO NOT LEARN TO FORGIVE THEIR TRANSGRESSORS
By KABS KANU
Culled from the Cocorioko Forum
Those on Facebook attacking , mocking and gloating over Ibrahim Kargbo 's death are performing an outrage against humanity. It is not right to mock somebody who has died . It is a sin against nature to gloat over another person's  death.
We are all going to die. Nobody will cheat death. Nobody will escape from this one scourge which is a mystery to all men.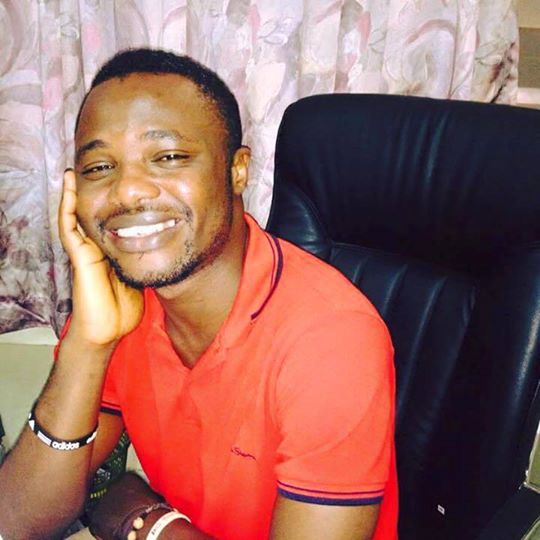 SOME SLPP SUPPORTERS ON FACEBOOK ARE GLOATING OPENLY AND MOCKING THIS LATE YOUNG MAN FOR HIS SUDDEN DEATH BECAUSE HE WAS A ROBUST SUPPORTER OF THE RULING APC. ISN'T IT A SHAME ? 
When your time comes, whether you are rich or poor ; whether you are beautiful like the Queen of Sheba or not ;  whether you are more educated than Davidson Nichol or not ;  whether you drive the most flashy car on earth or live in the biggest mansion ; whether you are the beat dressed lady or gentleman, you will die. Nothing can save you when that day comes. It is appointed unto men once to die and after that the judgement ( Hebrews 9 : 27 ). So why would people gloat when another man dies when they too have to die ? Ibrahim died peacefully .Do you know how you will die ?
I still believe that majority of  Sierra Leoneans are good people. I love my Sierra Leonean people. Some of the kindest people on this earth are Sierra Leoneans. Some of the most supportive people on this earth are Sierra Leoneans. But one thing that often riles me about us is our propensity to be UNFORGIVING. We are the most unforgiving people you will find anywhere and this can be attributed to our problems.
I lived in Liberia for 12 years  . I did not find Liberians as vindictive and unforgiving as Sierra Leoneans. Yes, I came across some xenophobic and vindictive people when I lived in Liberia as you will find wherever you go, even in Sierra Leone  ( AM I NOT BEING STIGMATIZED AND OSTRACIZED THAT I AM A LIBERIAN ?) , but one thing I admire most about Liberians is their capacity to forgive. They are so free-spirited, so easy to get along with, so open, so frank , so disarming and so forgiving. You can trust them easily because of their openness . You can quarrel bitterly with one today and even fight ; tomorrow when you meet, he will be the first to shake your hands and invite you to drink Club Beer with him. But we Sierra Leoneans like to keep grudges and be very vindictive. We are very envious and woe betide anybody we cast our envious eyes on. It will be horror and woe for that person, especially now that we are cursed with easy access to the media of communications , via social media and the internet. To others, it is a blessing, but to us, the social media , especially,  is a curse because we are using it to expatiate all the evils lurking in us that make our country what it is today, despite the best efforts of good Presidents like Dr. Tejan Kabbah and Dr. Ernest Koroma.
Nothing has made matters worse than our SLPP/APC family dysfunctionality and blood rivalry. It has turned us into demons of unforgiveness,  blind envy,  bitterness, malice  and vindictiveness.
Sierra Leoneans fail to realize that they too are not perfect and that they hurt people by their words and deeds everyday. Nobody is perfect. Even those of us who preach the gospel are imperfect ( Romans 3: 10; There is none righteous, not one ). When I wake up in the morning, I do not purpose in my heart to sin. I do not go out looking for sins to commit.  Through the Holy Spirit, I do my best to obey God but as a human I fall short often. Even the Pope does. Everybody does . If God should react to us on the basis of what we do, nobody will go to Heaven. That was why God himself took on human flesh and came and died on the cross for us so that by his redemptive work at Calvary, our sin will be forgiven and we will go to Heaven if we make Jesus Christ our Lord and Savior ( Romans 10: 9, 10).
If we are not perfect and we too offend people, why do we hold other people's offences against them so cantankerously and mock them  when they die ?  Come on, are you rejoicing over somebody's death because he used to attack your party ?  What is the big deal ? Don't you do the same ? After all, everybody is involved in this SLPP/APC war of words. Do not  some of you falsely accuse President Koroma, call him names and even caricature him ? You think God is happy with you for that ? LISTEN. God wants us to be subject to all governing powers and to be respectful to them . Romans 13 : 1 warns us : "Let everyone be subject to the governing authorities, for there is no authority except that which God has established. The authorities that exist have been established by God." If President Koroma does anything we do not like, does it mean we cannot say it ? NO. You can criticize him but there is a clear dichotomy between constructive criticism and seeking to dishonour and reduce to calumny, hate and disrespect your President ! ! ! Yet, God does not send a car to kill you on the street. So why do you take other people's attacks on your party and leaders so hard that you will mock somebody who has died ?
Do Sierra Leoneans know that if they die in their unforgiveness, they will not enter Heaven and will go to Hell ? Jesus Christ made it very clear in Matthew 6: 15 . If we do not forgive others , God will never forgive us. So den wan den wey lek for keep malice, know this. You will never go to Heaven if you die with that malice in your heart for your co-worker or friend or family member. At times, I swallow my pride and call some people  because I do not want them to go to Hell when they  die. I do not want to go there, either. That is why I call you when you "keep me malice "or seek to damage my name . It is not because I cannot do without you. You don't pay my bills or feed me. But I humble myself and try to break the malicious impasse because it is these things that will take many people to Hell. And I don't want to go to Hell.
Let us learn to forgive others.
Please, please ,  if Ibrahim did anything to you while he was alive, forgive him . Do not hold it against him. He is  dead and gone forever and only those who die saved will ever see him again. Still holding on to your grudge against him because he used to attack your political party is a heinous sin. He did not choose to die, so stop mocking him for his death . It was the will of God. You too will die someday. Forgive him now and let him rest in peace.
A word for the wise is enough.