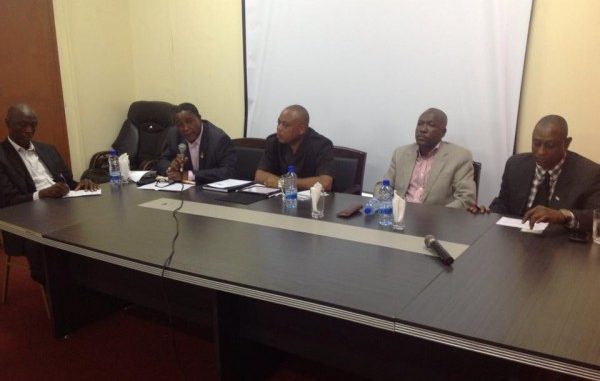 By Septimus Kanu:
The Minister of Information and Communications, Hon. Alhaji Alpha B S Kanu, has  described the recently released auditor general's report as baseless and fallacious.
He made this statement at the weekly press briefing at the Ministry's conference Hall , Youyi Building, which was attended by many journalists who were poised to dig further the government's reaction to the latest hullabaloo.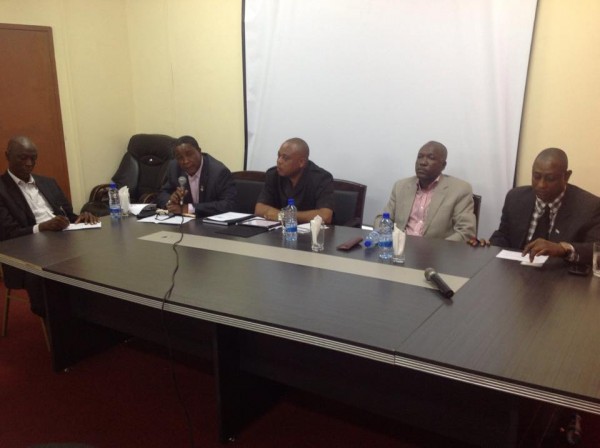 According to the Minister, he was disappointed over the report and described the audit as  a distraction to government's efforts in the fight against EBOLA, especially coming  at the middle of a major fight the government was almost winning by the day and hour. Most frustrating, he said, was the fact  that he was disappointed that EBOLA has killed many people and ravaged the economy and opined that this was time to focus on the efforts of the government first to end it rather than focusing on the Auditor General's report on the Ebola funds which he sees as a distraction and frustration to their efforts.
The Minister challenged that the reports has many shortfalls in documentation procedure and it's a disservice to those indicated by the Anti Corruption Commission. He argued further that it was  not only a case of human rights violation ; he  also accused the auditor general's office and it's counterpart in the recent EBOLA-gate,the Anti -Corruption Commission , of trampling on the fundamental human and constitutional rights of the people they have exposed and indicted , including government too, which  he said, is also a victim of circumstances.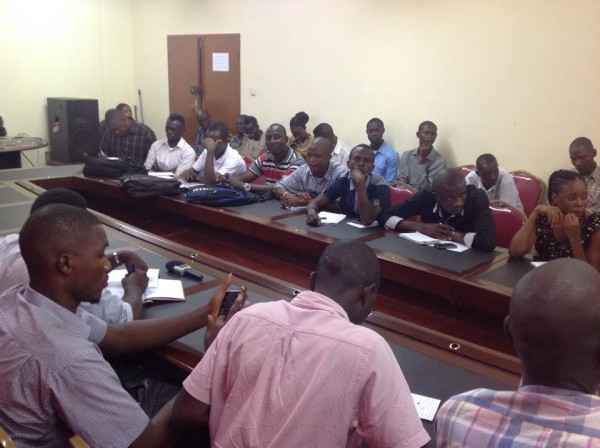 Meanwhile, Minister Kanu announced that the 139 million dollars proposed by the government to rehabilitate schools, acquire educational materials, thermometers, Veronica buckets etc will be made available before March 30th when schools reopen. In addition,government will also pay school fees for every pupils at both public and private schools all over the country while new schools will be rebuilt as soon as possible. School will resume the normal times they used to operate and in collaboration with the Ministry of Water Resources, efforts to establish water wells in over 2,754 schools in the urban and rural areas of the country will ensure safe drinking water.

The Minister  maintained that as a direct response to cut down the rate of transmission, over- crowding in schools will be monitored and automatically banned.

A statistics of environmental hazards in most schools shows that approximately 2,726 schools do not  have toilets and basic facilities to use,but the Minister came again to state that the government was going to provide these basic now for all schools.

For JSS 3 pupils in the Basic Education Certificate Examination class,Minister Kanu further said that revision will soon follow after classes commence on the 16th March, 2015, and the BECE exams this year are  going to be a conference marking.