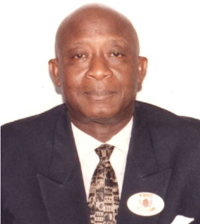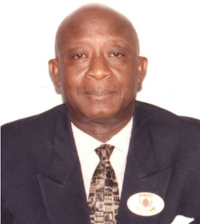 Friday August 19, 2005
Tamba Borbor reports from Freetown
A member of the Charles Margai Campaign Team, Mr. Dauda T. Bangura has complained that up till now, a comprehensive list of delegates has not been displayed. He was speaking at a Press briefing held at their Campaign Headquarters at Rawdon Street Tuesday 16th August. 
Mr. Bangura maintained that the list should have been out according to the SLPP Constitution, 30 days before the holding of the convention. He went on to disclose that they have information that the Koinadugu and Kenema list of delegates have been tampered with. He noted that with this list, they would be able to verify the names of each delegate and the constituency they represent.
The Spokesman of the Charles Margai Campaign Team, Sulaiman Banja Tejan-Sie also disclosed that as at present, they do not know who the Electoral Commissioner is nor the mode of voting that would be used during the Conference. He maintained that these issues should be clarified to make room for objections if there would be any. On the present Court injunction, Mr. Tejan-Sie noted that the Conference has not been postponed but put on hold. He added that only the National Executive Council of the SLPP has the constitutional power or mandate to postpone or defer such a convention.
 Asked whether they are disappointed about the hold put on the convention, Mr. Tejan-Sei stated that indeed they are because having done their homework very well; they were in high gear to go to the conference and clinch the leadership of the SLPP with their candidate, Mr. Charles Francis Margai. He disclosed that after going to eleven out of the twelve districts in the country, 70% of the people in those places expressed the urgent desire and need for change and that this should be effected by their candidate.
 The Campaign Spokesman boldly stated that they are confident they will win the leadership election not only in the South but also in the North and the Western Area. On the issue of Charles Margai not going to the conference as a delegate, Mr. Tejan-Sie said that this does not in anyway pose a problem to their campaign as even Vice President Berewa would not be a delegate. "Even President Tejan Kabbah was not a delegate during the past elections and he won the leadership position," he stated.