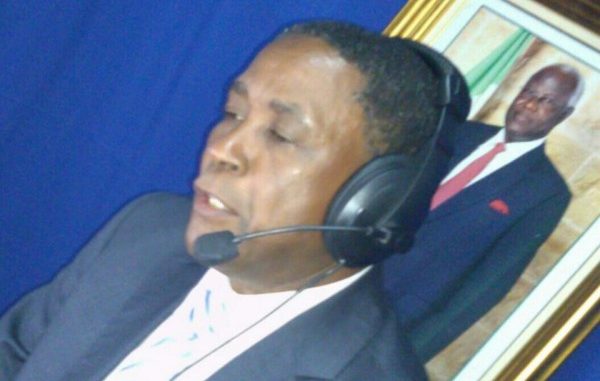 By Siraju Bah :
The Minister of Information and Communications Hon. Alhaji Alpha Kanu is addressing over 200 journalists across the world on an online press conference hosted by African Press Organization on the strides Government has been making in addressing the Ebola scourge in the country.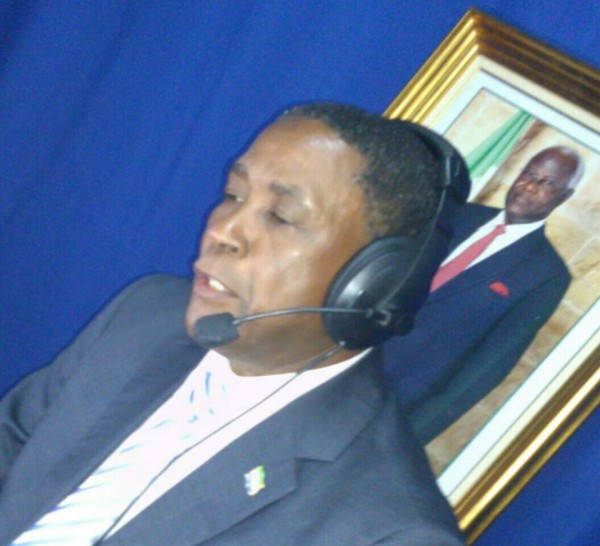 Giving an analysis on the current trend of the virus, the Minister noted that in the last 10 days, there has been a downward trend in the number of confirmed cases reported. He said Government is working hard to get rid of the virus by implementing strategies that have proven yo be effective in containing the virus.
He pointed out that the method of quarantine to ensure that infected people do not infected others has proven to be effective and as a result the mode of transmission will be stopped. He said 600 beds are already available but still needs about 400 more and calls on partners to render their support.
He further said that the Government is putting in a place a permanent preparedness plan in case there is any similar outbreak in the future. He said the swollen number of confirmed cases is as a result of a backlog of swipe that used to pile up at the centres saying that some of the results that is being announce are the swipes of people who are already dead