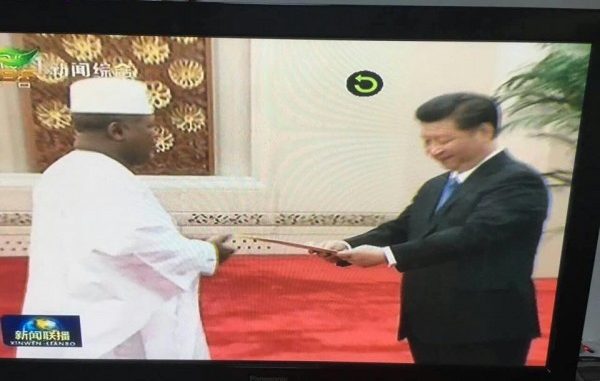 Sierra Leone's Ambassador to the People's Republic of China, His Excellency Alimamy P. Koroma, on 17th May, met with, and presented his Letters of Credence and those of recall of his predecessor to President Xi Jinping at the Great Hall of the People, in Beijing, a week after his arrival.
At a brief ceremony attended by senior Chinese state officials, including the Foreign Minister and Director of Africa of the Ch…inese Foreign Ministry, both President Xi and Ambassador Koroma discussed issues of mutual interest, especially in lifting the bars of cooperation ties between the two Republics.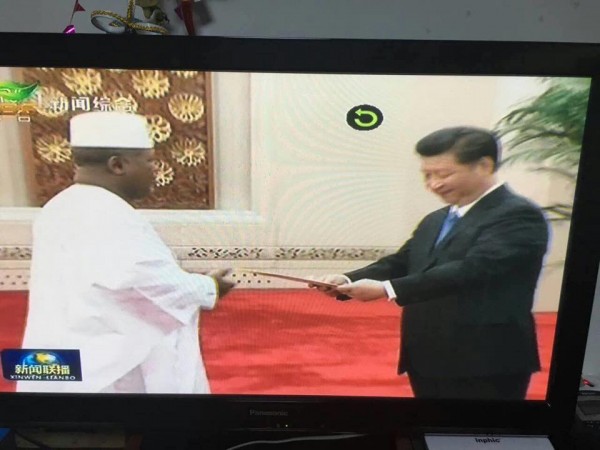 Ambassador Koroma conveyed greetings and felicitations from the Government and people of Sierra Leone to the Chinese people and Government, even as he thanked them, on behalf of His Excellency President Ernest Bai Koroma for China's support in tackling the ebola challenge in the West African state.
Ambassador Koroma assured the Chinese President of his commitment to lifting the bars of cooperation ties at all levels, further assuring that as a country, Sierra Leone will continue to stand along China, just as the Chinese have always stood by Sierra Leone.
President Xi Jinping in his brief statement congratulated the new Ambassador on his appointment and spoke highly of the long standing ties between the two nations. He committed his country's determination to always support Sierra Leone's development drive.
Ambassador Alimamy Phillip Koroma arrived in Beijing, China Wednesday, 11May, as Sierra Leone's Ambassador to the PRC, with accreditation to several other nations in the South East Asian Pacific, including Australia, New Zealand, Thailand, Vietnam, Democratic People's Republic of Korea, Japan, Indonesia, Singapore, India, Sri Lanka and Malaysia.
Sierra Leone and China established diplomatic ties some 45 years ago and still counting.
John Baimba Sesay
Information/Press Attaché
Sierra Leone Embassy
People's Republic of China