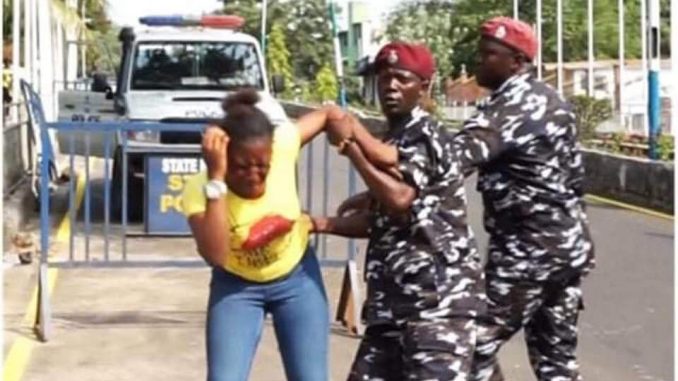 Since President Maada Bio came to power last year, the country's human rights records have taken a frightening plunge . Citizens are brutalized at will by supporters of the ruling Sierra Leone People's Party ( SLPP) and the Sierra Leone Police.
The Police, who under the late President Ahmad Tejan Kabbah and retired President Ernest Bai Koroma had started to be regarded as a force for good, had suddenly gone back to their old ways under President Maada Bio.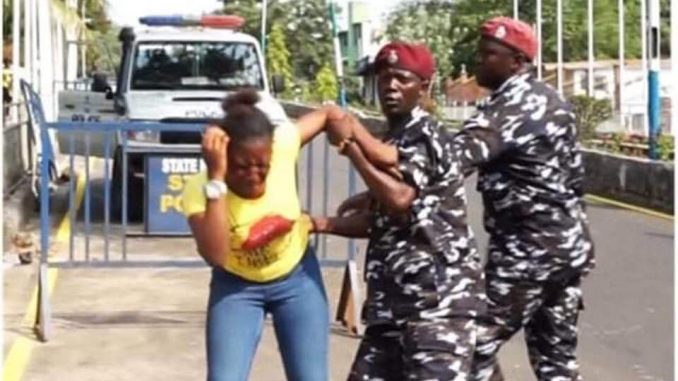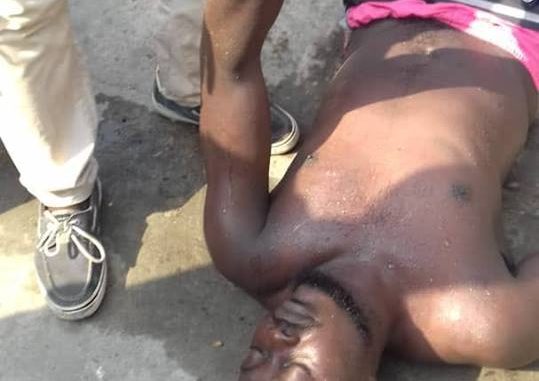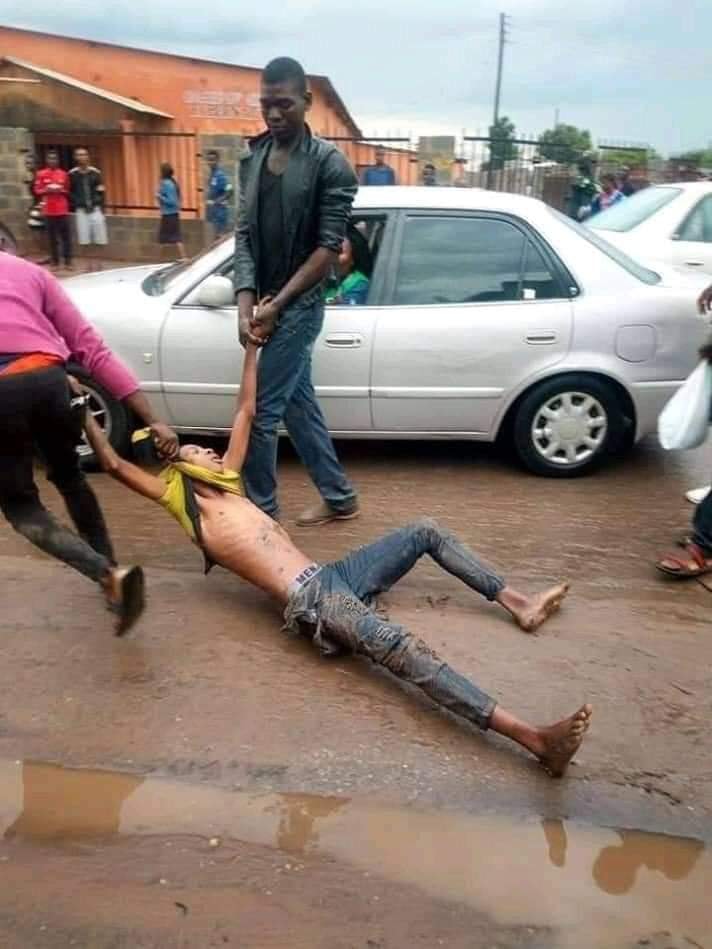 Seen here are citizens being brutalized by the Police during the peaceful demonstration at the Law Courts building in Freetown by supporters of the All People's Congress ( APC ) who had accompanied their MPs there for the petition cases brought against them by the SLPP.
MOSES BEN KANU  wrote the following :
Sierra Leone news updates
BREAKING NEWS
Sierra Leone human rights organisations made a public pronouncements few days ago, over the poor human rights record of the slpp Bio government since he came power
Currently, women are the victims of the Bio atrocities by his party militants engaged in heinous crimes against humanity in Sierra Leone.
With the post elections violence perpetrated against innocent citizens across the country and the massacre of the YONI people by slpp Bio political operatives still serve a dark reminder in the country.
The international community must continue to keep a watchful eye over president Julius Maada Bio and his cohorts for their continuous crimes against humanity in Sierra Leone