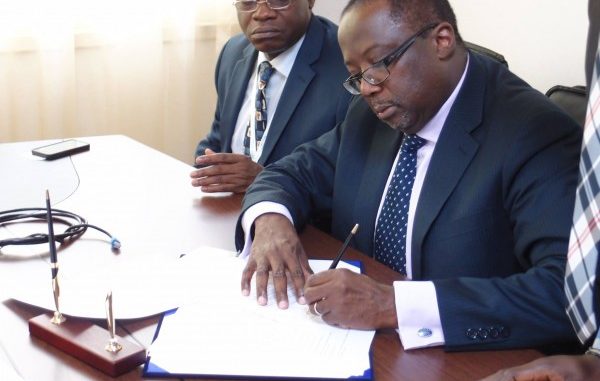 Sierra Leone's Ambassador to the Republic of Korea, His Excellency Ambassador Omrie Michael Golley, today June 18th 2015, signed an Accord with a Korean Charity – the Medical Peace Foundation – for the construction of a medical facility, in Sierra Leone. The Medical Peace Foundation was established in Seoul in 2004, and officially approved as a non-profit juridical Foundation, which establishes and supports medical centres in developing countries. To date, the construction of a total of 19 medical centres have been completed in Africa, Asia and South America.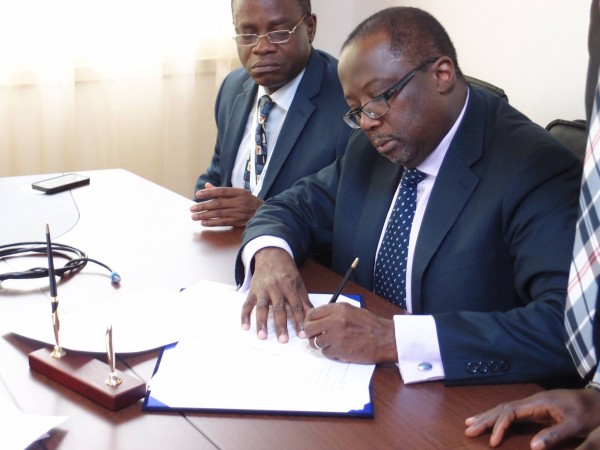 The Foundation is recognised by the Ministry of Foreign Affairs of the Republic of Korea as a Global Charity Organisation.
The Accord which Ambassador Golley signed today on behalf of the Government of the Republic of Sierra Leone, provides for the construction of a medical clinic, which will be located in Tokeh on the outskirts of Freetown, together with the provision of medicines and medical equipment, furniture, and Korean medical personnel to further assist in the operation of the Centre.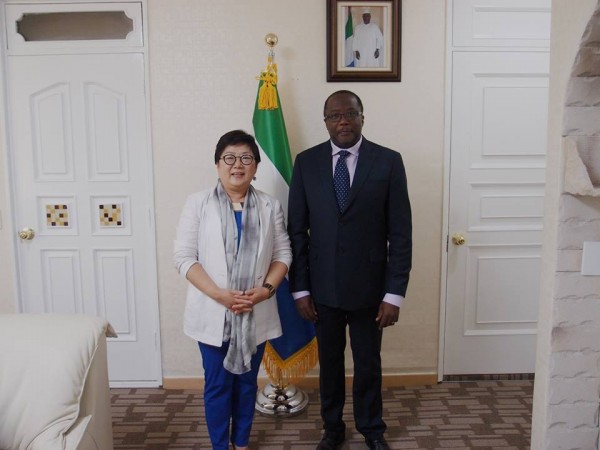 Commenting on the Accord signed today between the Government and the Medical Peace Foundation, His Excellency Ambassador Golley expressed his sincere appreciation and gratitude to the President of the Foundation Sung-Nam Cho, on behalf of His Excellency President Dr. Ernest Bai Koroma, the Government and people of Sierra Leone for the magnanimous gesture shown to Sierra Leone.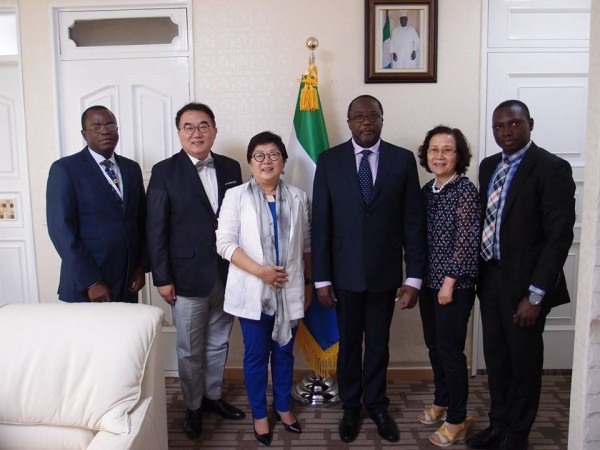 He added that the gesture was most timely, coming as it was, towards the end of the Ebola epidemic that has plagued the country for a year, and additionally, complementing the Government's efforts in putting the provision of adequate health care, at the top of its post Ebola Recovery Programme.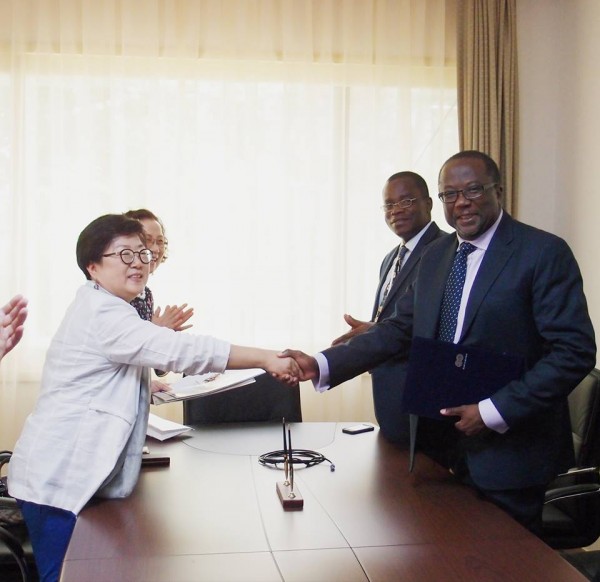 Ambassador Golley further added, that the construction of the Medical Centre, and the provision of medical services by Korean personnel, would further strengthen the bonds of friendship between the two countries.