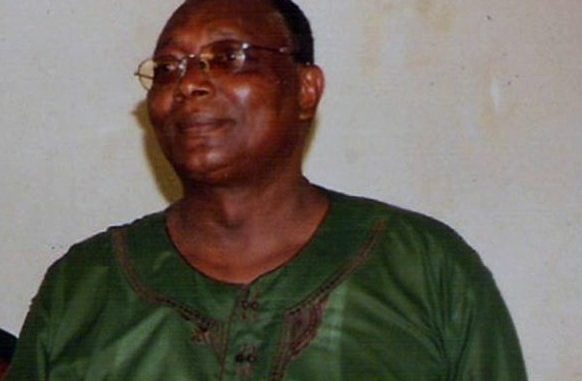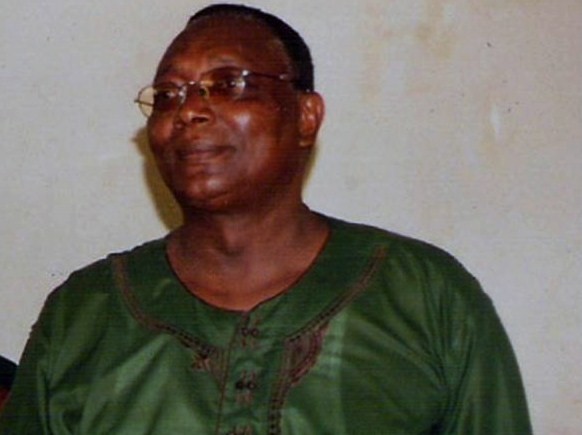 By Alpha Saidu Bangura
Thursday January 5, 2006
DR. CHERNOR ABASS BUNDU IS A SIERRA LEONEAN WHO WENT TO SCHOOL AT THE EXPENSE OF SIERRA LEONE AND IT PEOPLE.HE WAS GIVEN A SCHOLARSHIP TO AUSTRALIA WHERE HE STUDIED LAW. AFTER RECEIVING HIS FIRST DEGREE , HE WENT TO THE UNITED KINGDOM (U. K.) AND GOT A DOCTORATE FROM CAMBRIDGE UNIVERSITY.HE WORKED IN THE UK FOR A LONG TIME.
IN 1982, HE WAS INVITED BY HIS PEOPLE TO COME MAKE HIS OWN MEANINGFUL CONTRIBUTION TO THE DEVELOPMENT OF SIERRA LEONE. WHEN HE CAME, HE WAS GIVEN A SEAT IN PARLIAMENT AND WAS APPOINTED A MINISTER OF GOVERNMENT UNDER THE SIAKA STEVENS ADMINISTRATION.ALL THROUGH-OUT HIS TENURE AS A MINISTER, IT WAS ALLEGED THAT HE WAS INVOLVED IN ACTS OF DISHONESTY.TO SAVE THE FACE OF HIS ADMINISTRATION, THE LATE SIAKA STEVENS FIRED ABASS BUNDU FROM HIS CABINET.
WHEN THE LATE PRESIDENT J. S. MOMOH TOOK OVER IN 1985,DR. BUNDU BECAME ONE OF HIS FRIENDS.BY VIRTUE OF THEIR FRIENDSHIP, EX-PRESIDENT J. S. MOMOH RECOMMENDED DR. ABASS BUNDU AS EXECUTIVE SECRETARY OF ECONOMIC COMMUNITY OF WEST AFRICAN STATES( ECOWAS).WHLIE IN THE ECOWAS, DR. BUNDU WAS VERY INSTRUMENTAL IN THE FORMATION OF THE WEST AFRICAN PEACE KEEPING FORCE (ECOMOG).THIS FORCE WAS SENT TO LIBERIA TO MAINTAIN PEACE BETWEEN THE WARRING FRACTIONS.DR. BUNDU AWARDED A CONTACT TO A COMPANY FORMED BY HIS WIFE KADIJA AND MRS. AMINATA OMEGA SHERIFF TO SUPPLY ECOMOG WITH FOOD AND OTHER ESSENTIAL COMMODITIES. THIS DEAL BROUGHT HUGE AMOUNTS OF MONEY INTO DR. BUNDU'S BANK ACCOUNT. THIS WAS A GROSS MANIFESTATION OF THE FACT THAT DR. BUNDU WAS ONLY INTERESTED IN CREATING ECOMOG SO THAT HE WOULD RECEIVE PERSONAL GAINS.WHEN HE COMPLETED HIS TERM IN ECOWAS, HE CAME BACK TO SIERRA LEONE DURING THE DAYS OF A GROUP OF ILL- MANNERED MEN IN MILITARY UNIFORMS, WHO CALLED THEMSELVES THE NATIONAL PROVISIONAL RULING COUNCIL(N. P. R. C.) GOVERNMENT.HE MANIPULATED THE NPRC TO THE POINT WHERE IN HE WAS APPIONTED SECRETARY OF STATE FOREIGN AFFAIRS.
AS FOREIGN SECRETARY, HE WAS INVOLVED IN A SHADY PASSPORT DEAL. WHEN HE LEFT THE NPRC, HE CONTESTED FOR THE PRESIDENCY OF SIERRA LEONE IN 1996 AND LOST.HIS PARTY THE PEOPLES DEMOCRATIC PARTY (P. P. P.) WAS NOT EVEN ABLE TO WIN A SINGLE SEAT IN THE PARLIAMENTARY ELECTIONS.ALL REASONABLE PEOPLE WILL AGREE WITH ME THAT ABASS BUNDU IS A NATIONAL REJECT.
AFTER THE 1996 ELECTIONS DR. BUNDU WAS TAKEN BEFORE THE COURT OF MRS. NAOMI TUNIS TO ANSWER TO CHARGES REGARDING TO HIS INVOLVEMENT IN THE SALE OF SIERRA LEONE PASSPORTS WHLIE HE WAS FOREIGN SECRETARY UNDER THE ILLEGAL NPRC REGIME. BASED ON THE EVIDENCE ADDUCTED BEFORE THE COURT, DR. BUNDU AGREED TO REFUND THE MONEY HE RECEIVED FROM THE PASSPORT DEAL.WE ARE NOW HEARING DIFFERENT THINGS FROM GOVERNMENT OFFICIALS AND DR. ABASS BUNDU HIMSELF.IN THE INTEREST OF THE PEOPLE OF SIERRA LEONE I CALL ON PARLIAMENT(THE HOUSE OF THE REPRESENTATIVES OF THE PEOPLE) TO CONDUCT A PROPER INVESTIGATION INTO THIS MATTER.
DURING THE MAY 1997 COUP DR. BUNDU LOUD AND CLEARLY CONDEMNED THE ENTIRE SLPP AND THE TEJAN KABBA ADMINISTRATION.
BECAUSE IT IS NOW CLEAR TO DR. BUNDU THAT HE CAN NOT WIN ELECTIONS BY HIMSELF, HE RECENTLY, JOINED THE MEMBERSHIP OF THE SLPP. I AM SURE HE IS LOOKING FOR ANOTHER SENSITIVE POSITION. I AM MOST RESPECTFULLY APPEALING TO THE LEADERSHIP OF  THE SLPP TO DISCARD DR. ABASS CHERNOR BUNDU BECAUSE HE HAS NO THING GOOD TO OFFER SIERRA LEONE AND ITS PEOPLE.DR. BUNDU HAS CLEARLY PROVED HIS IN-ABILITY TO DELIVER THE GOODS.HE IS A LITTLE MAN TO NO SIGNIFICANCE TO SIERRA LEONE.
FINALLY I CALL ON ALL MY FELLOW SIERRA LEONEANS TO JOIN ME IN PUMPING INTO DR. BUNDU'S BRAINS THAT THERE IS NEVER A SECOND CHANCE TO MAKE A FIRST IMPRESSION.DR. BUNDU WE'VE HAD ENOUGH OF YOU, PLEASE, GIVE WELL MEANING AND SUITABLE SIERRA LEONEAN A CHANCE TO HELP DEVOLOP OUR BELOVED NATION.