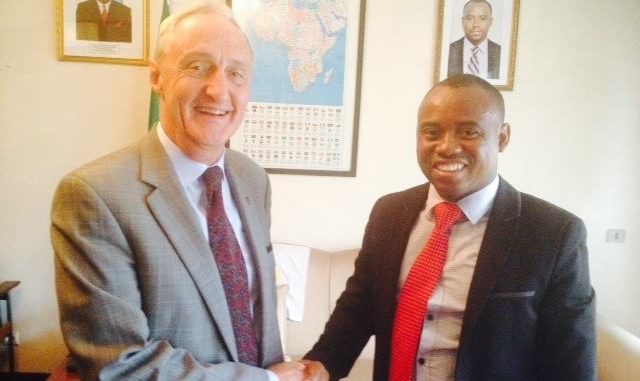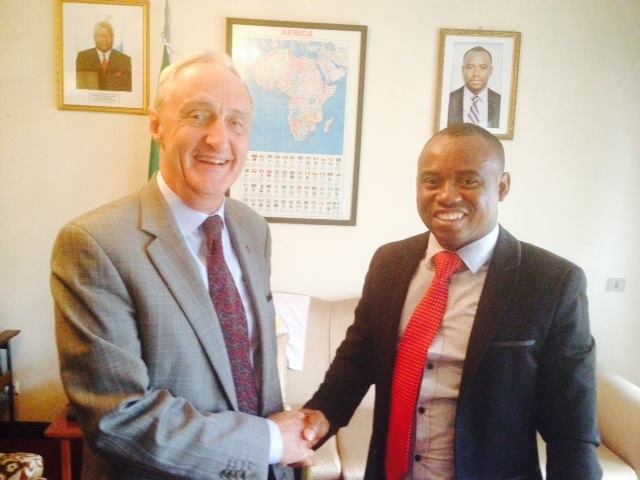 As part of the international response effort to help combating the Ebola Virus Disease (EVD), New Zealand's Emissary to the Federal Democratic Republic of Ethiopia, Dr. James Kember informed His Excellency Osman Keh Kamara, Sierra Leone's Ambassador to Ethiopia and Permanent Representative to the African Union that his country has sent two clinical nurses to Sierra Leone.

Ambassador Dr. Kember, who made the announcement when he paid a courtesy call on Ambassador Kamara at the Chancery on Friday 15th August, 2014 said the nurses would be deployed in Kenema under the New Zealand Red Cross Aid Workers Programme which is co-financed by the New Zealand Red Cross and the New Zealand Aid Programme.
He pointed out that his country would like to share its experience on how to curb the EVD in Sierra Leone especially in the quarantine of people and vehicular movement.
Responding, Ambassador Kamara expressed gratitude to his peer on behalf of the Government and people of Sierra Leone and equally updated him on the activities so far undertaken by the Presidential Task Force on Ebola including measures put in place in order to prevent the disease from spreading to other parts of the country. The Presidential Task Force was formed and chaired by His Excellency Dr. President Bai Koroma, President of the Republic of Sierra Leone.
Ambassador Kamara noted that this contribution plus those from other friendly countries and inter-governmental agencies would go a long way to compliment Government's efforts in eradicating the EVD in the country.
The meeting was also attended by Mr. Mohamed Victor Kamara, Second Secretary in the Embassy of the Republic of Sierra Leone in Addis Ababa.
Abdul Karim Koroma
Information Attaché
Embassy of the Republic of Sierra Leone
Addis Ababa
Ethiopia
Email: akk23222@gmail.com