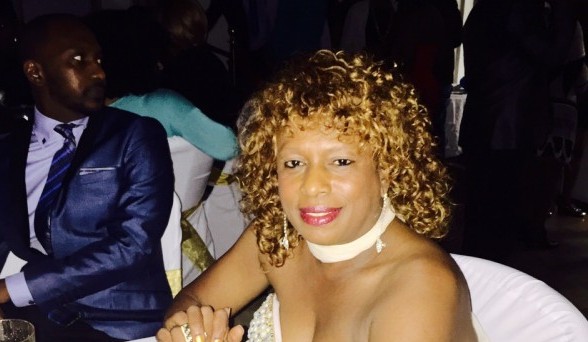 Sierra Leone's Goodwill Ambassador to the United States , Mrs. Isatu Timbo-Nwokedi,  received two different honors during  Sierra Leone's 54th Independence Anniversary celebrations in California on Saturday April 25, 2015.
As already reported by COCORIOKO ,  one of Sierra Leone's most celebrated philanthropists, Mrs. Timbo-Nwokedi, was given an award for humanitarian services  by the United Brothers and Sisters of Sierra Leone ( UBSSL)  during their Special Independence Fund-raising and Awards Dinner .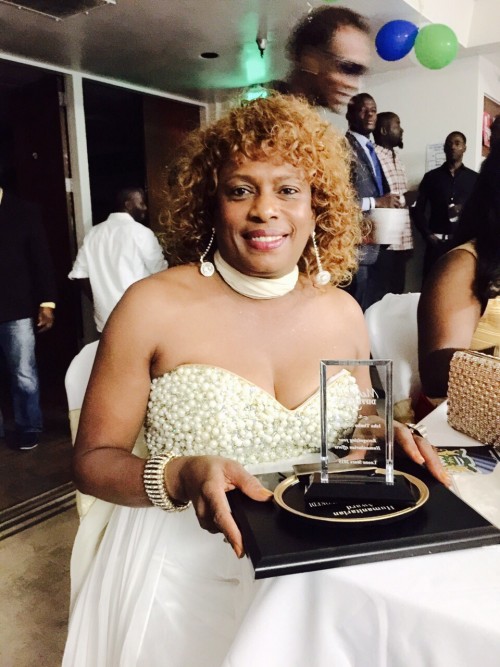 GOODWILL AMBASSADOR ISATU TIMBO -NWOKEDI WITH HER AWARD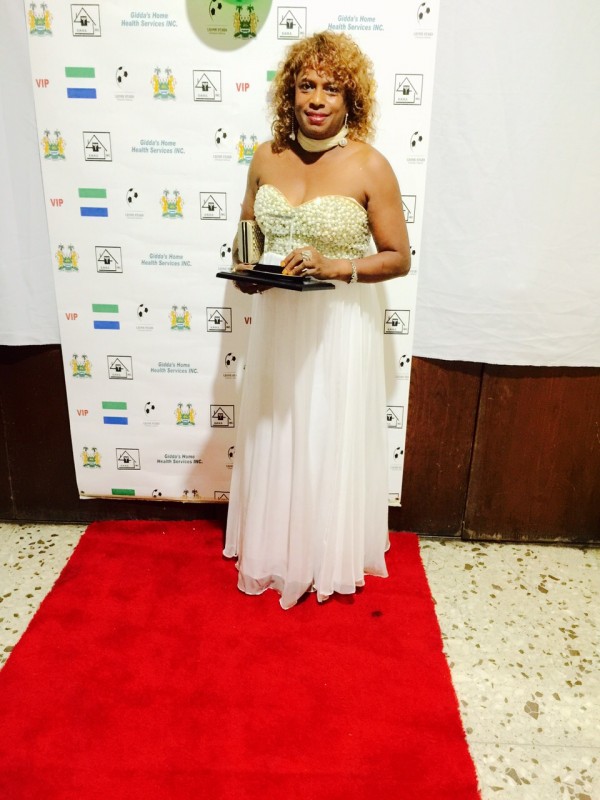 MRS. TIMBO-NWOKEDI PROUDLY DISPLAYING HER AWARD
It was a busy night for Mrs. Timbo -Nwokedi. She left the UBSSL Awards Dinner for a similar program staged by the Leone Stars of California where she was also given an award for her humanitarian and philanthropist enterprises. It was the first time ever in the United States that any Sierra Leonean has received two successive awards from two different organizations on the same day. This was a reward for the outstanding services Mrs. Timbo-Nwokedi has rendered her nation.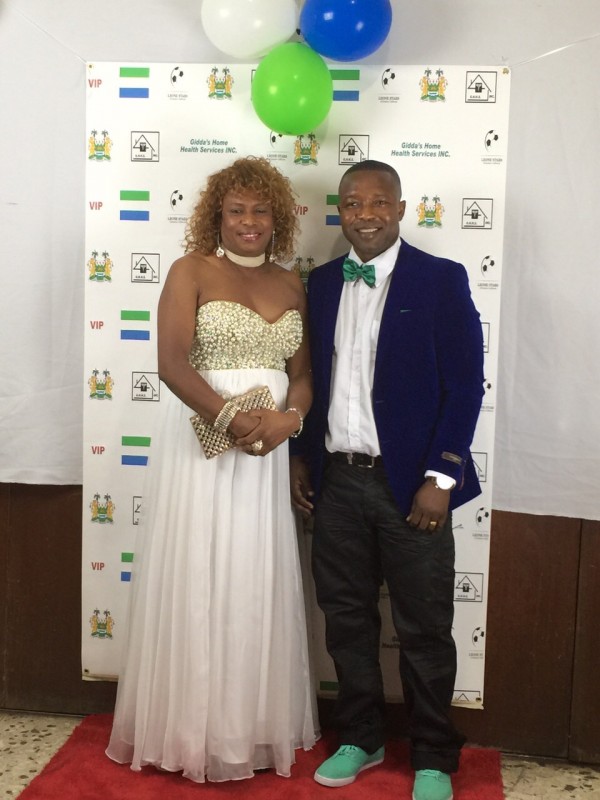 MRS. TIMBO-NWOKEDI WITH THE PRESIDENT OF LEONE STARS , MR. ABDUL SESAY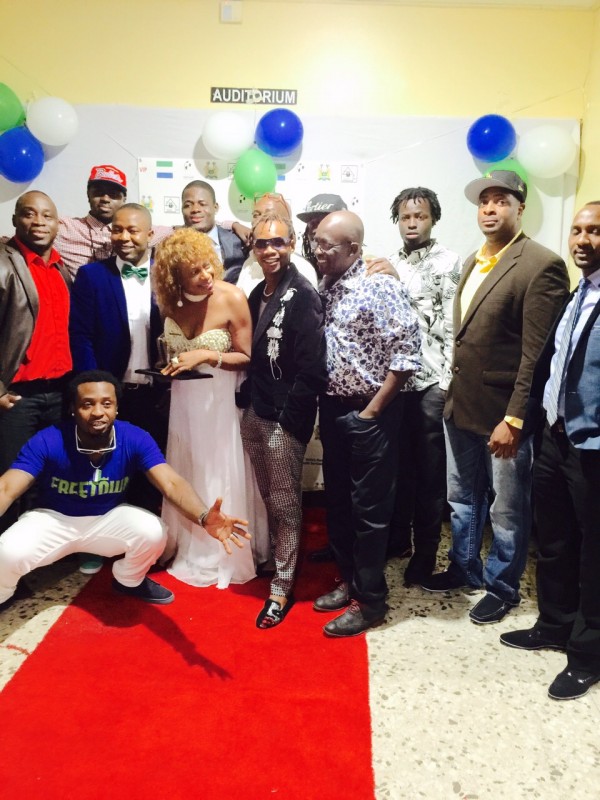 MRS. TIMBO-NWOKEDI AND MEMBERS OF THE LEONE STARS
According to an official of the Leone Stars who spoke to COCORIOKO , they were moved to honor  Mrs. Timbo-Nwokedi because she has demonstrated remarkable commitment to the service of mankind  not only by helping to improve the health care system in Sierra Leone by her periodic shipping of  containers of medical equipment and supplies from the U.S, but by making a difference in the lives of poor and handicapped people whom she had been supplying food and some basic commodities, as well as assisting to sponsor muslims to the annual Hajj in Mecca.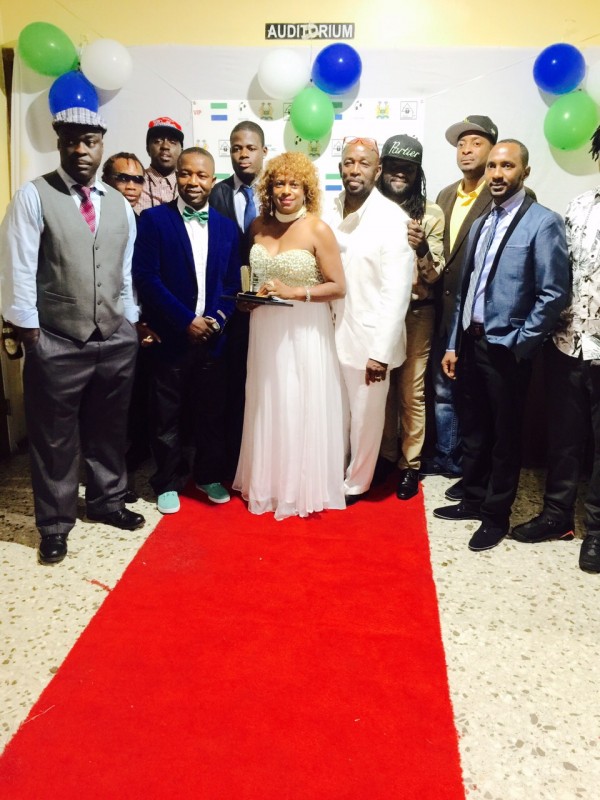 The President of the Leone Stars, Mr. Abdul Sesay,  in presenting  the plaque to Mrs. Timbo-Nwokedi, thanked her for her outstanding service to the nation.
Mrs. Timbo-Nwokedi thanked the Leone Stars and said she looked forward to working with them.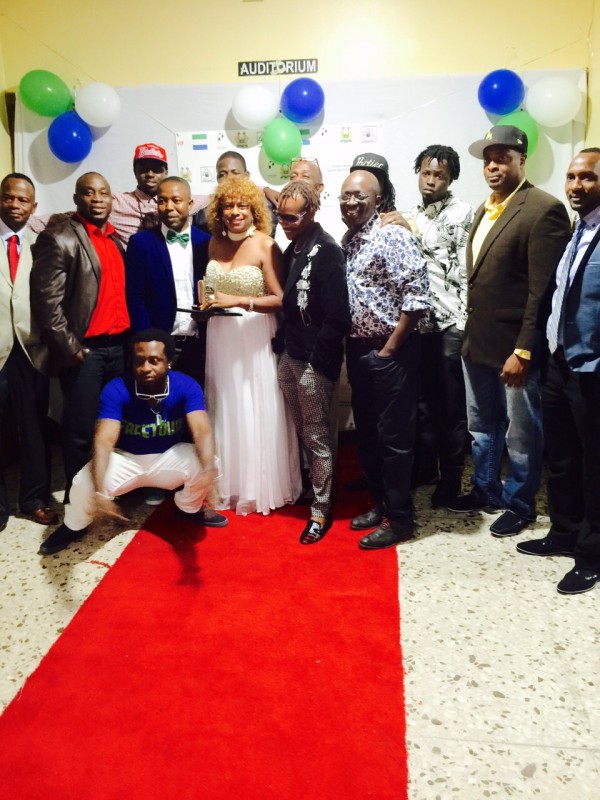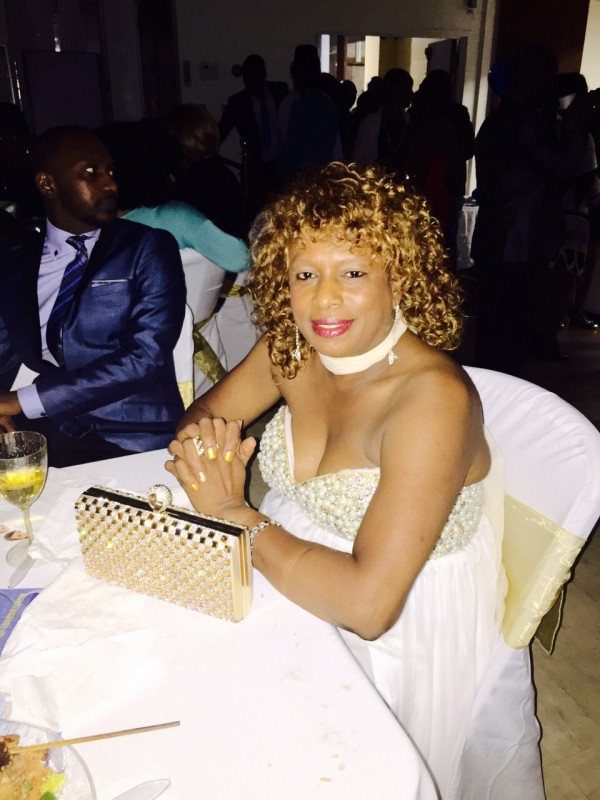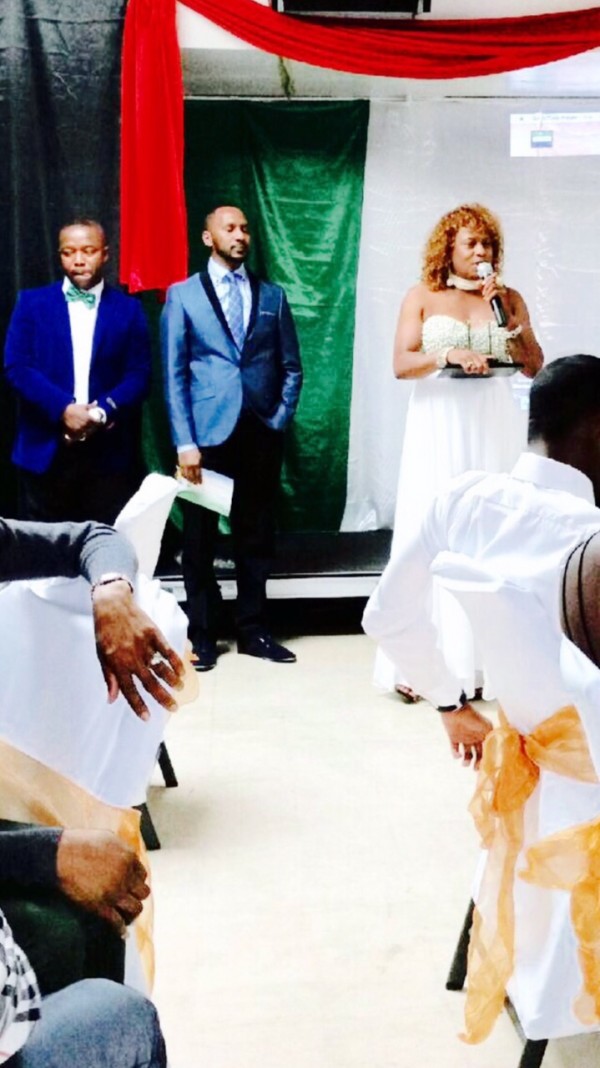 MRS. TIMBO-NWOKEDI ADDRESSING THE LEONE STARS AWARD PROGRAM