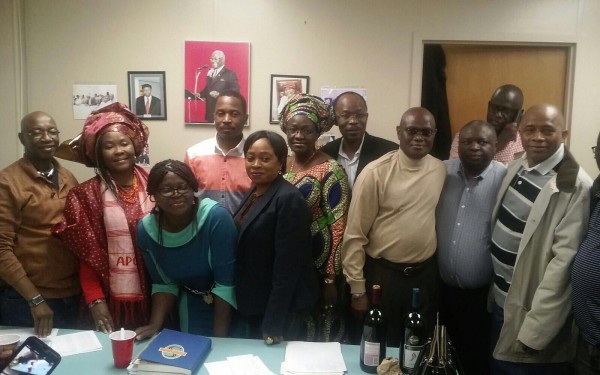 By KABS KANU
The President of the Washington DC Chapter of the All People's Congress ( APC ) , Mrs. Beatrice Conteh and her entire executive have been re-elected into office to serve another two-year term. They were re-elected in polls  conducted over the weekend at the APC-USA  headquarters at 9420 Annapolis Road, Lanham, Maryland.
The Electoral Commissioner was Queen Abie Bangalie-Mansaray.
The APC National Secretariat in Freetown has asked all chapters of the party in the U.S.  to hold their pending executive elections latest November 8 before representatives of the Secretariat headed by the Secretary General, Ambassador Osman Yansaneh and top brass of the party arrive at the tail end of the month to conduct the party's USA  delegates convention.
Other states have been holding their chapter elections, and this weekend New Jersey, who asked for additional time, will be going to the polls this Sunday November 15.
APC partisans in Washington DC  told COCORIOKO  that the re-election of Madam Beatrice Conteh and executive is a demonstration of the confidence reposed in them by the body.
In a snap interview with COCORIOKO, Mrs. Beatrice Conteh said she felt honored and proud that she and her executive were re-elected. That, she said, demonstrated that she had a formidable group. She said they all worked with her from the onset to help bring peace in the chapter and branch. She further told this paper that it was because of the members that she took on the awesome responsibility of being President. She called on them all to work hard with her executive to help promote the goals of President Ernest Koroma and the APC.
It must be noted that this Washington DC Chapter played a pivotal role this year to help stage the many rallies in support of President Ernest Koroma  at the White House, World Bank in Washington DC and twice at the UN Headquarters in New York. They worked relentlessly with the Interim Chairman of the APC-USA , Mr. Ibrahim Kamara and his executive members and other chapters to make a tremendous impact during the rallies and they helped to neutralize the self-styled Concerned Citizens group.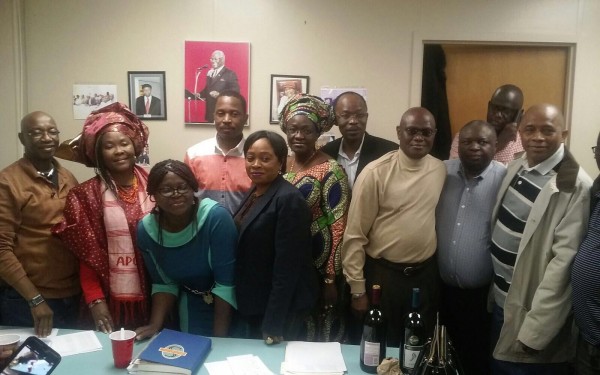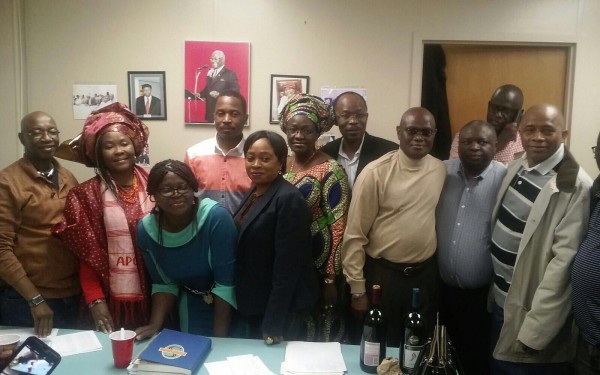 Mrs. Beatrice Conteh ( Second from left ) and her re-elected executive and some officials of APC-NA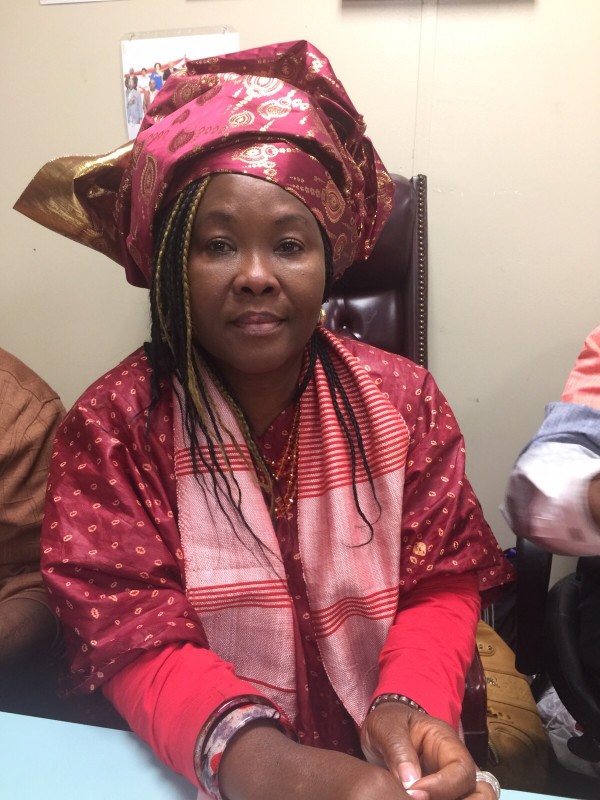 MADAM BEATRICE CONTEH-THE RE-ELECTED PRESIDENT OF APC-DC Chapter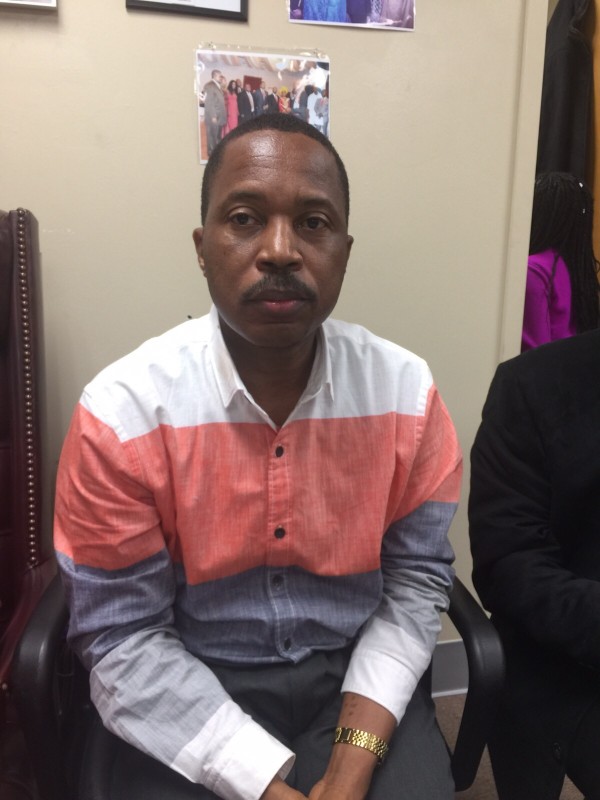 RE-ELECTED VICE-PRESIDENT ALFRED KEBBIE SESAY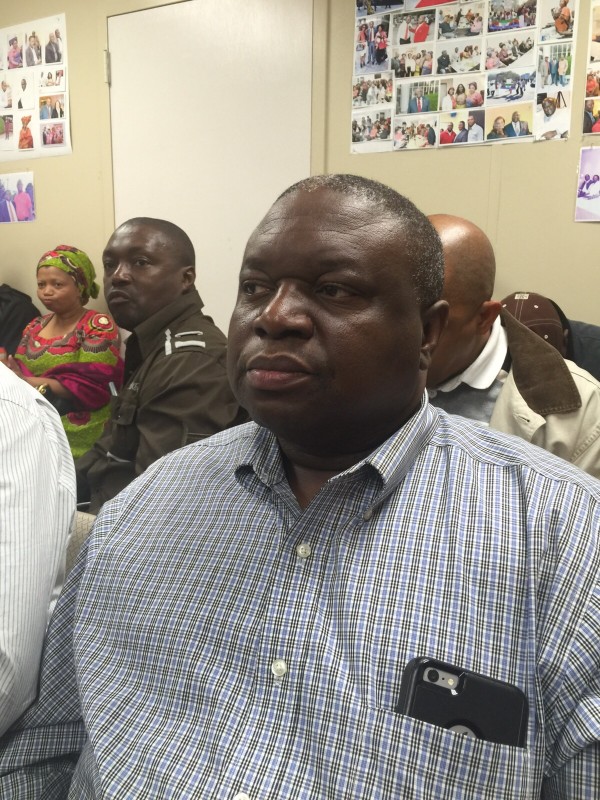 RE-ELECTED FINANCIAL SECRETARY FRANCIS BANGURA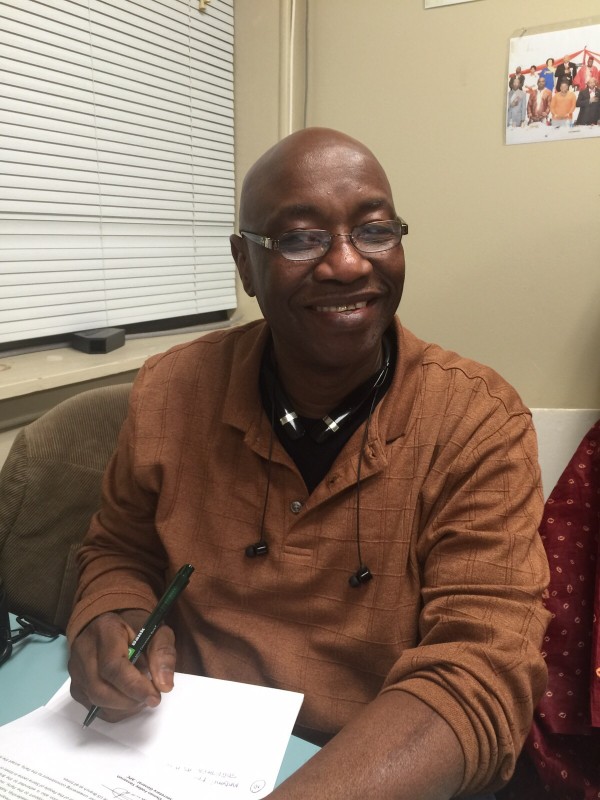 RE-ELECTED SECRETARY GENERAL AHMED WURIE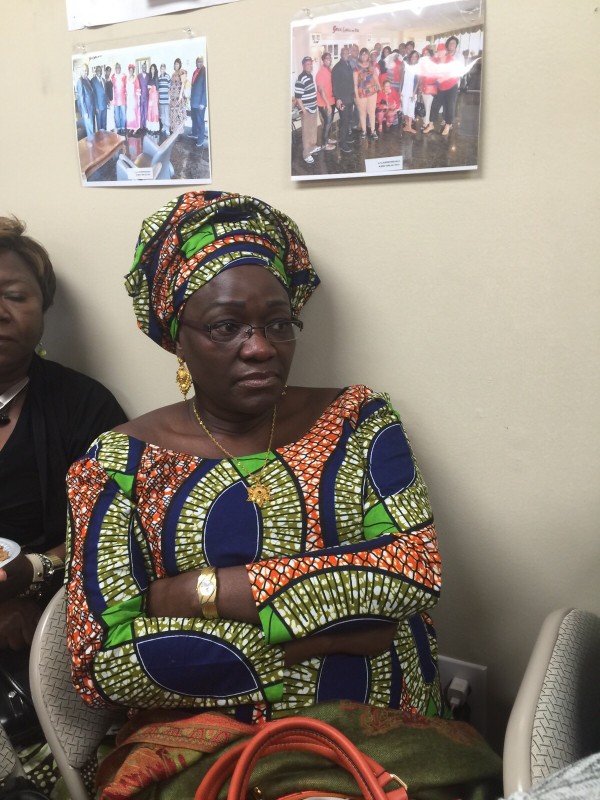 RE-ELECTED TREASURER MRS. SAMBA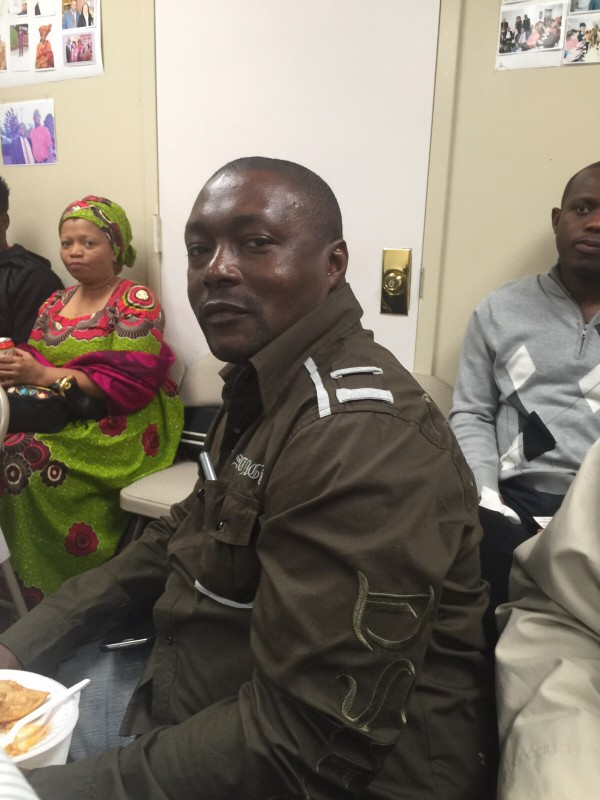 RE-ELECTED ORGANIZING SECRETARY ALIE SAHID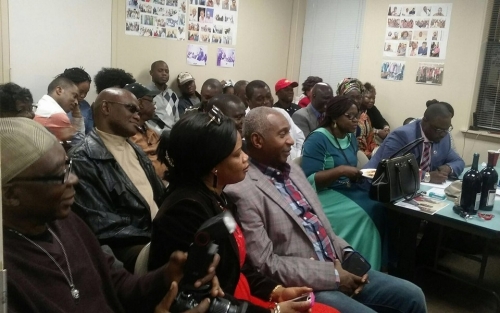 APC WASHINGTON DC PARTISANS AT THE POLLS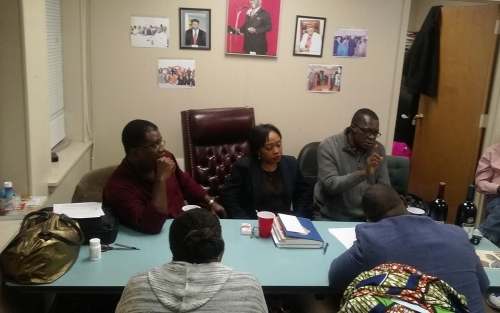 THE DIASPORA OFFICER AT THE SIERRA LEONE EMBASSY IN DC AND FORMER CHAIRMAN OF APC NA, MR. OSMAN CONTEH, ADDRESSING PARTISANS AT THE POLLS. SEATED BY HIM ARE QUEEN ABIE MANSARAY AND MOHAMED FORNAH