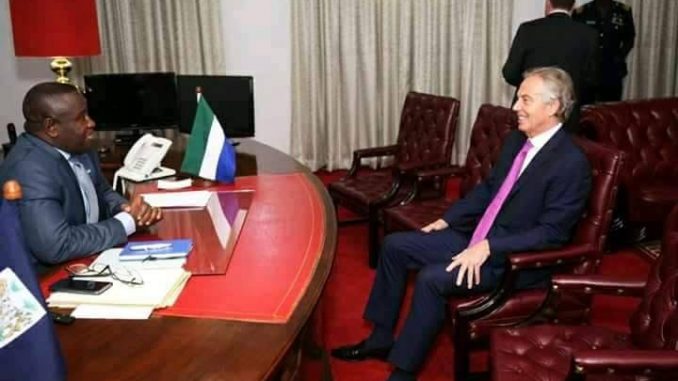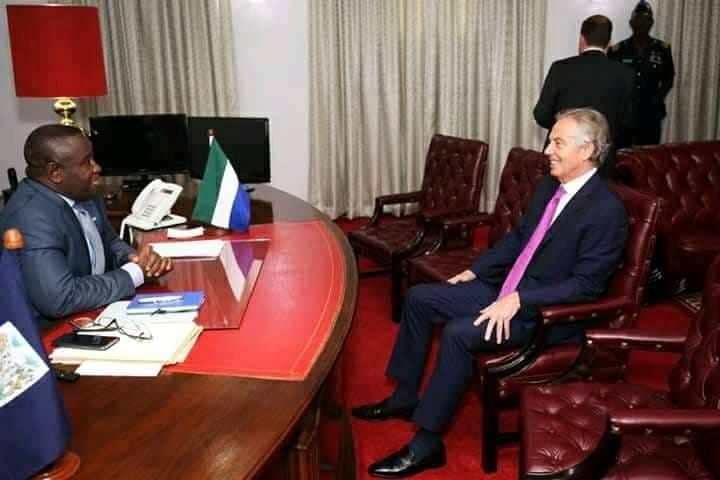 By Grace Bitua Konneh
Former British Prime Minister, Tony Blair, has lauded the initial steps taken by President Julius Maada Bio to move Sierra Leone forward after his controversial victory in the March 2018 elections.
As a long standing friend of the country, the former British Premier noted that the new administration was already winning admiration from across the world, but cautioned that political intolerance and intimidation should not be tolerated under this government. Mr Blair made the disclosure during a meeting with the President at State House in Freetown.
Our usually immaculate State House source revealed that even though the rest of the meeting was held behind closed-door, Mr Blair didn't mince his words when he urged President Bio to take concrete steps to ensure human rights abuses are nip in the bud under his fledging administration. He told the president that the SLPP will wither and die if it did not change its policy of political intimidation and reprisals towards the main opposition.
The former British Prime Minister also mentioned the recent attack on the Mayoress of Freetown Madam Yvonne Aki-Sawyer, saying that the attack against a woman who was awarded the OBE by Queen Elizabeth was uncalled for and totally unacceptable. "I think your government has to decide if it wants to live and thrive or if it wants to shrivel and disappear," he said.
President Bio, visibly shaken, promised undiluted political will to investigate all acts of violence and political reprisals against members of the main opposition including the most recent attack against the Mayor of Freetown City Council.