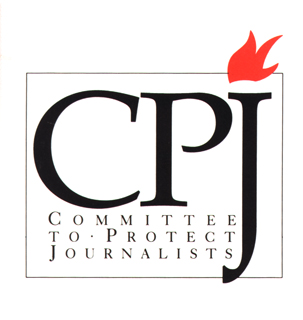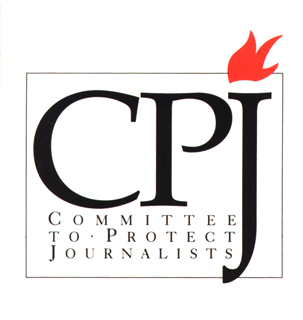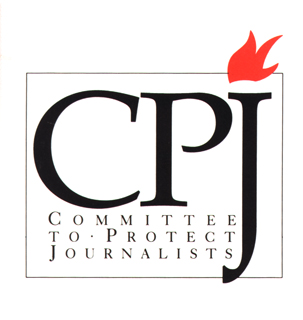 Arrest warrant for muckraking U.S. journalist
New York, September 12, 2016 – Prosecutors in the U.S. state of North Dakota should immediately drop all criminal charges against broadcast journalist Amy Goodman, the Committee to Protect Journalists said today. Goodman, who hosts the global news program Democracy Now!, faces criminal trespass charges in connection with her reporting on protests against the construction of an oil pipeline opposed by Native American tribes in the region.
The warrant, issued September 8, followed Goodman's filming of security guards using dogs and pepper spray to disperse protesters seeking to stop the construction of the pipeline, according to Democracy Now! and National Public Radio. Both protesters and security guards were injured in the September 3 clash, according to the report.
The Morton County's Sherriff's Department issued a statement saying that protesters entered private land after breaking down a fence, according to the NPR report. Democracy Now! reported on its website that the investigating officer from the North Dakota Bureau of Criminal Investigation acknowledged in an affidavit that Goodman is seen in the video identifying herself as a journalist and interviewing protesters. If convicted of the misdemeanor charge, Goodman could face a maximum penalty of 30 days in jail.
"This arrest warrant is a transparent attempt to intimidate reporters from covering protests of significant public interest," said Carlos Lauría, senior program coordinator for the Americas at CPJ. "Authorities in North Dakota should stop embarrassing themselves, drop the charges against Amy Goodman, and ensure that all reporters are free to do their jobs."
Continue reading.
Link: https://www.cpj.org/2016/09/arrest-warrant-for-muckraking-us-journalist.php
###
CPJ is an independent, nonprofit organization that works to safeguard press freedom worldwide.
Contact:Carlos LauríaAmericas Senior Program Coordinator

Tel. +1.212.465.1004 ext.120

Email: clauria@cpj.org

Alex Ellerbeck

Americas Program Research Associate

Tel. +1.212.465.1004 ext.146

Email: aellerbeck@cpj.org