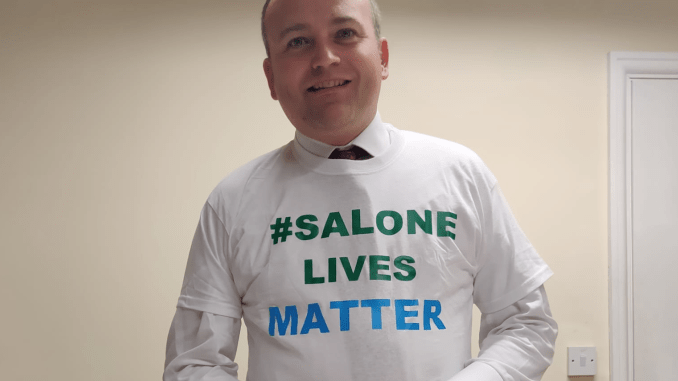 By KABS KANU
Hon. Neil Coyle, the British Labour Party MP for Southwark in London, is helping to trump up  concerted efforts by Sierra Leoneans and foreign friends alike to seek international attention to the gross human rights abuses being committed in Sierra Leone by President Maada Bio and the SLPP government.
The crusading human rights fighter brought up the issue of President Bio's human rights abuses to the British Parliament last week . He has backed up those efforts by producing a video clip and T-shirts on which are boldly written the words : SIERRA LEONE LIVES MATTER  and  the video and photos of himself wearing the T-shirt have been widely circulated in the social media to raise more awareness about the atrocities being committed in Sierra Leone by President Bio.
In the video, the MP  complained about politically-motivated attacks on innocent people by the Bio Government and has vowed to continue his crusade for the British government to put pressure on the government in Sierra Leone to stop these atrocities. He also vowed that he will not be deterred by allegations being made by SLPP supporters that he had been paid to promote the cause of suffering Sierra Leoneans –a preposterous accusation that the MP  said he will refer to his solicitors if the accusers can supply their names.
SLPP supporters, known for making insane allegations , have panicked , according to many Sierra Leoneans on social media.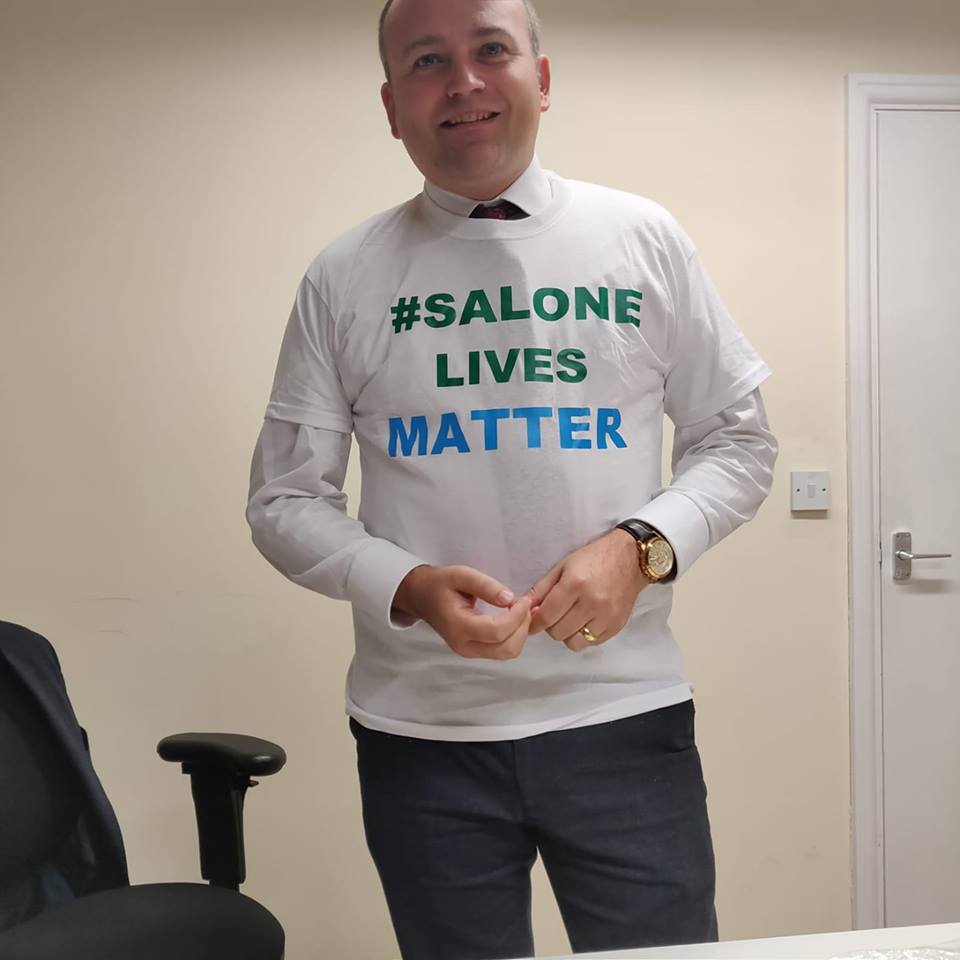 While Mr. Coyle is spearheading the efforts in the British Parliament, Sierra Leoneans in New York and the UK  are planning massive demonstrations against President Bio on September 27, 2018 when he is expected to address the United Nations General Assembly. One demonstration , led by the CONCERNED SIERRA LEONEANS FOR GOOD GOVERNANCE AND HUMAN RIGHTS,  will be held at the UN Headquarters in New York and another in London.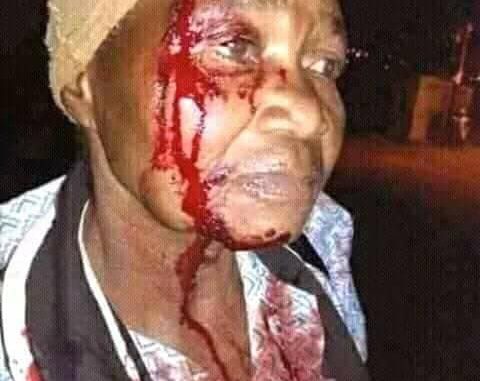 LATEST ATROCITIES IN SIERRA LEONE BY SUPPORTERS OF PRESIDENT BIO
Though some SLPP  supporters are trying to play down the significance of the British MP's crusade against their government, there is no doubt that what the MP  is doing represents a shameful watershed for President Bio and his government . This is the first time in the history of Sierra Leone that a government that has not even spent six months in office is facing such an international backlash for its human rights abuses. But it is not surprising to Sierra Leoneans because President Bio, a former military junta leader, has always been famous for his terrible human rights records . The U.S. Government had even placed a travel ban on him for committing domestic abuse while he lived in exile in America in the late 1990s after serving as a junta leader in Sierra Leone.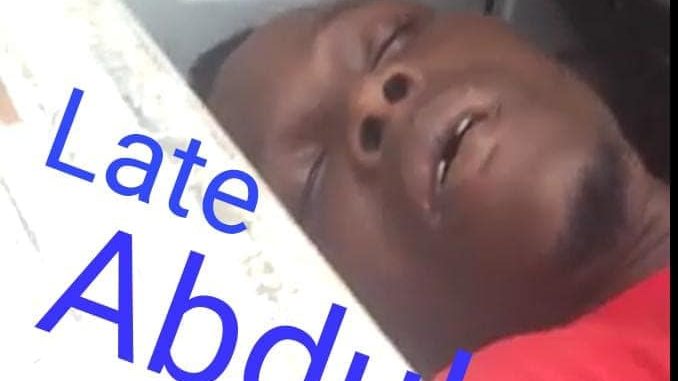 LATE ABDUL BANGURA , KILLED BY FORCES SENT  BY PRESIDENT BIO TO ATTACK YONI, STRONGHOLD OF THE OPPOSITION APC, LAST SUNDAY.
The pregnant widow cries songs of sorrow at the funeral of her husband allegedly shot and killed by police in Mathido village in Yoni Chiefdom

Posted by Karamoh Kabba on Thursday, September 13, 2018
LATE ABDUL BANGURA'S WIDOW LAMENTING AFTER PRESIDENT BIO'S FORCES SHOT AND KILLED HER HUSBAND.