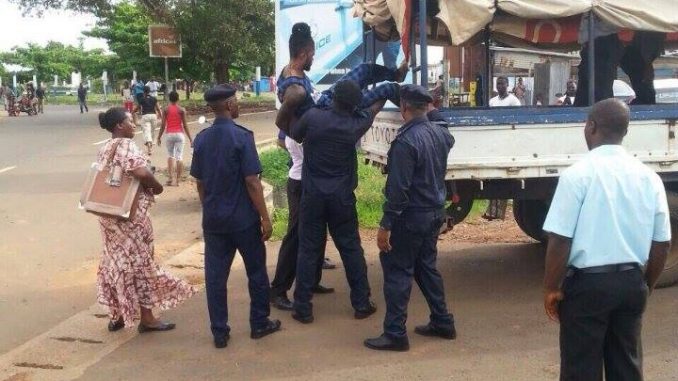 By Idrissa Conteh
Police in Freetown have arrested at least six persons suspected to be related to the brutal murder of a famous artist in Freetown, Sydney David Buckle who is popularly known as DJ Clef who mysteriously disappeared on 22 May 2015.
DJ Clef's murder has sent shock waves across the city as the circumstances of his wanton killing remain unclear. In effect, the story has not been correctly reported with any coherence. Scanty accounts made available say the deceased was invited to a party in Aberdeen on the said fateful night.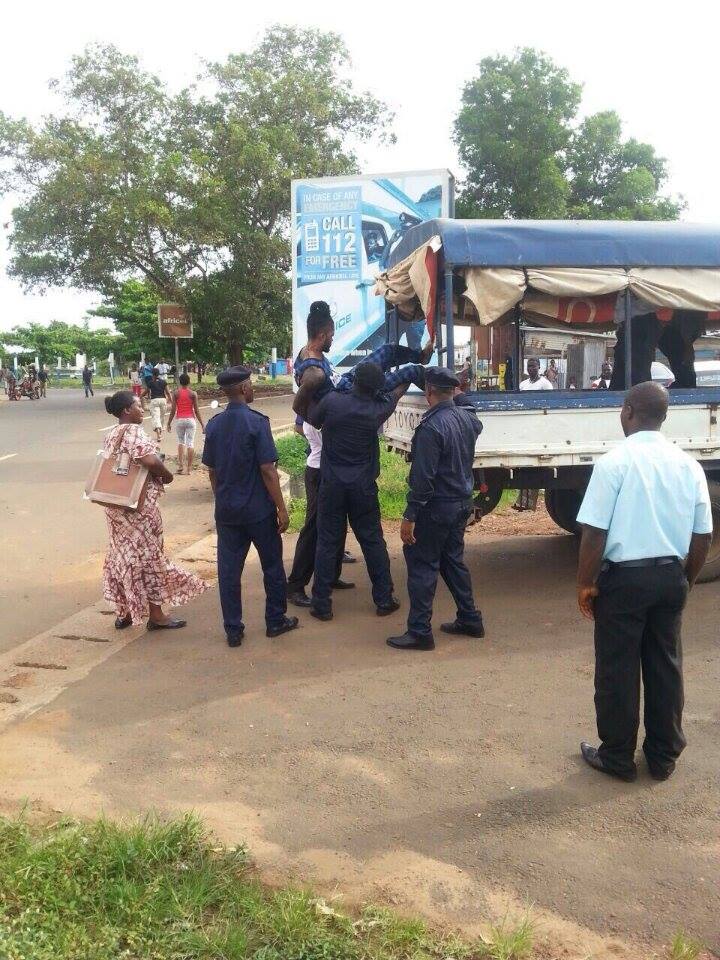 THE JUJU MAN BEING BUNDLED IN A POLICE TRUCK
The party was organized by a lady called Oreh in the house of a famous juju man called LAJ Chocolate. According to the accounts, DJ Clef went into an isolated room in the said house where the jujuman was performing some rituals. But the artist's long stay in the suspecious room prompted the attention of his friends who went into the room to look for him. To their greatest dismay, according to the reports, the youths found five naked women bathing with raw blood despite the danger the Ebola EpidemicDisease still poses in the country.
When the youths enquired about the artist, some of the women performing the rituals said the artist was not in. The following morning, the DJ Clef's dismembered body (head and private parts cut-off from the rest of the body) was found dumped in a gutter at Murray Town.
The Jujuman, LAJ Chocolate, the party organizer, Oreh and the youths who were with the deceased on the night of the fateful incident totaling six have been nabbed police to help in their investigations.