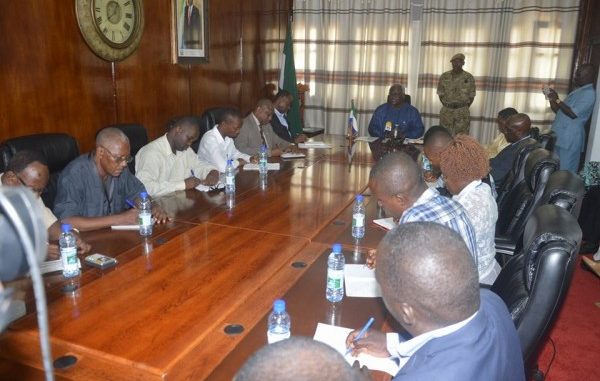 By State House Communication Unit
President Dr Ernest Bai Koroma Thursday 7th April 2016 declared that Sierra Leone was in the process of expanding its international engagements through the establishment of embassies in the Republics of India, South Africa and Brazil.
The President made the declaration at State House, in Freetown, while addressing a news conference on his proposed visit to Istanbul, Turkey, where he is expected to attend the 13th Organization of Islamic Organization (OIC) summit.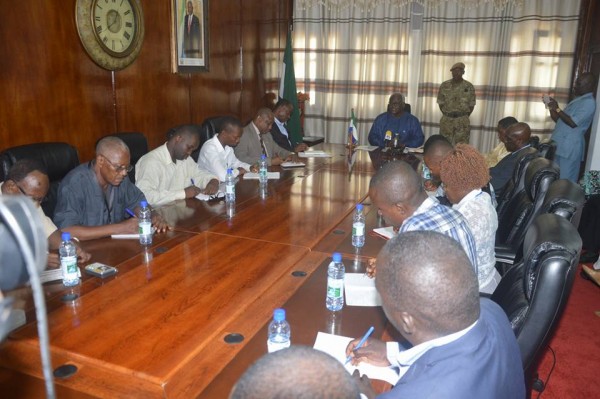 He explained that the summit would be hosted with the theme: "Unity and Solidarity" and that it would be touching on peace and security in Mali, Libya, Nigeria, Palestine, Nigeria, and Burkina Faso, "which still have issues to be addressed through peaceful measures".
"The world has become a bit turbulent with terrorists bombing here and there," he said, adding that that was why the summit would be touching on peace in the world.
President Koroma informed journalists that he would be also making a stopover in Beirut, Lebanon, where he is expected to open the Sierra Leone Consular Office; meet the Prime Minister and Speaker of the Lebanese Parliament as well as the business community.
"We have to make concrete efforts to add value to our products to lead the way for sustainable development in the minerals and other sectors, to ensure that our diamonds are cut here in Sierra Leone which will create employment in sync with our Local Content Policy," he stated.
President Koroma, among other issues, expressed profound satisfaction over the role the Fourth Estate played in the fight to end the Ebola Virus Disease as well as in addressing national issues. He added that, "national issues have to be addressed objectively as it is no longer about Ernest Bai Koroma and the APC but Sierra Leone as a whole".
"With Ebola behind us as a country", President Koroma said, "we have to move forward as a nation that is ready for business, as Government is poised to revive the economy". He disclosed that the first phase of the post-Ebola recovery programme had ended and that the 10 – 24 months programme was set to commence in May this year. He, however, called for conscious efforts to revitalize the national economy as it was the responsibility of the government to restore confidence.
The President informed the news conference that support had been given to farmers, Ebola survivors, orphans and widows through the Social Protection Scheme and as well as revitalizing the private sector. He described the Ebola outbreak as a distraction, adding that he did not want his successor to inherit what he inherited.
He announced the outcome of the Kuwaiti Fund's assessment of the government's infrastructure projects which, he said, was very impressive with the Tokeh-Lumley and the Hill-Side Bye-Pass roads.