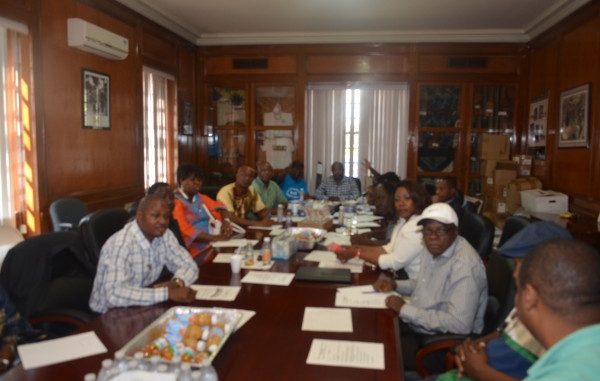 Sierra Leonean Community heads and some members of Community based organizations met with officials of the Sierra Leone Embassy at the conference room of the Embassy of Sierra Leone on 1701 19th Street NW, Washington DC on Saturday September 19, 2015 to find a way to assist in the ongoing relief efforts regarding a flood caused by a heavy down pour of rain.
The torrent killed at least fifteen people, wounding scores and displacing more than Five Thousand from homes.
According to Ambassador Bockari Kortu Stevens who served as Chairman, "the government has set up emergency locations including the National Stadium, Brima Attouga Stadium at Cline Town as Emergency shelters."
"apart from efforts of the government, individuals, different groups of people and organizations are helping."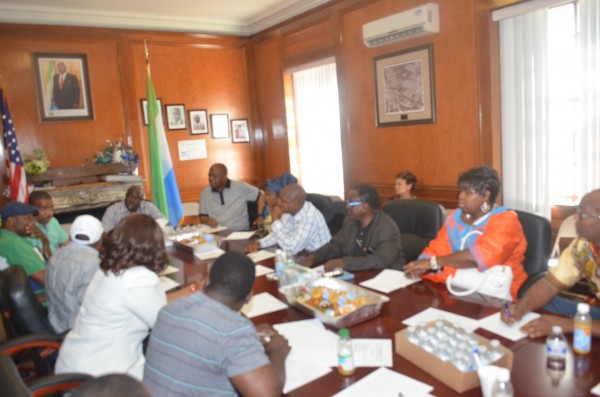 He assured attendees present of transparency and accountability in so far as contributions involving  the embassy is concern.
Names and amount   contributed by Individuals, groups or group of people will not only be made public, but will be attached to their respective contributions: and be published on the Embassy website.
Though no pledges were made, it was resolved that the same efforts mobilized for response to Ebola, should also be put in place to help mitigate the pains of our people.
An ad-hoc committee was formed, while a storage facility will be rented to stack goods and any form of assistance geared towards the effort.
The meeting also held a discussion, relating to a proposed visit by a delegation from   National Social Security Trust (NASSIT) to the United States of America.
According to Alhajie Ibrahim S. Conteh Deputy Chief of Mission, the expected time of arrival is second week in October.
According to him, "the team will be in the United States of America to explore the possibility of extending Social security coverage to the diaspora, establish a Diaspora trust Fund, Construction of a Diaspora village and creating markets abroad.
After an extensive deliberation, a concept paper was shared for perusal and preparation for another follow up meeting.
Mr. Osman T. Conteh Diaspora officer appealed for a large turn out at the Town hall meetings to enable full and active participation of Sierra Leoneans living abroad. These meetings will be advertised in due course
Pasco Gerald Temple
Information Attache
Embassy of Sierra Leone to the United States
1701 19th St. NW
Washington, DC
20009
Tel:+202 4466958