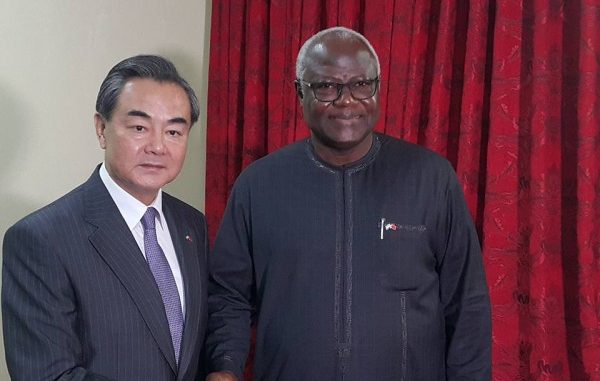 By Jarrah Kawusu-Konte
Since the establishment of diplomatic relations between China and Sierra Leone in 1971, bilateral political relations have been increasingly deepened on the basis of respecting and taking care of each other's core interests and major concerns.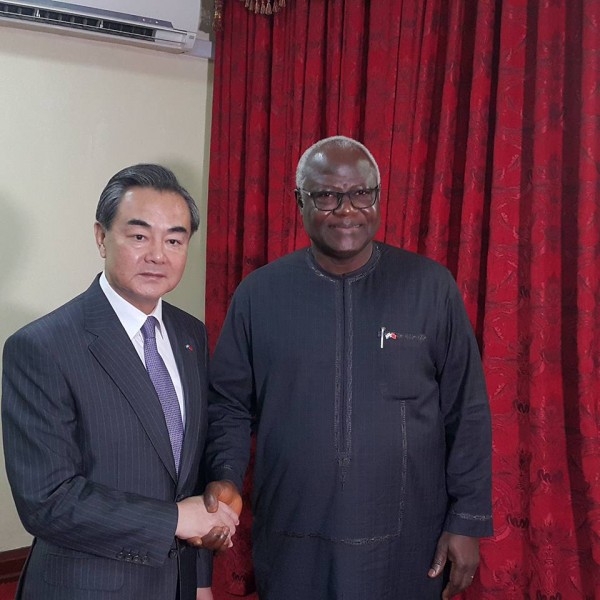 Today, Saturday August 8, 2015, the Foreign Minister of the People's Republic of China Wang Yi paid a courtesy call on His Excellency, President Dr Ernest Bai Koroma at State House in Freetown. The visit is part of a tri-nation tour of Liberia, Guinea and Sierra Leone to assess the Ebola situation in the three worst-hit countries and hold discussions on ensuring a total eradication of the disease and what role China could play in the post-Ebola recovery of the affected countries.
President Koroma and the Foreign Minister exchanged views on post Ebola recovery as well as Africa's common position on the reform of the UN Security Council, the Boko Haram menace in Nigeria and the Malian conflict, which are posing serious challenges to peace, security and development in West Africa.
The Foreign Minister expressed China's continued support to Sierra Leone and commended President Koroma for his effective leadership of the national response against Ebola. He said the visit is to discuss with the government of Sierra Leone on the specific needs of the country in terms of development and also the need to create the necessary independent development to move the country forward.
Mr. Yi's visit seeks to focus on five main areas – to strengthen Sierra Leone's medical and public health infrastructure, establish a West African Center for Disease Control and Prevention, which will be based in Sierra Leone, and send more medical personnel; mining and industrialization cooperation to focus on processing of mineral products for value addition; Fishing and agriculture to encourage Chinese fishing companies to invest in Sierra Leone; continue to do more in infrastructural development, for instance, the Mamamah Airport; and promote human resource development by speedily kickstarting the construction of the Youth Village.
China has provided substantial support and assistance to Sierra Leone in the form of tangible infrastructural development, including bridges, government buildings, stadiums and roads. Currently, China-aided infrastructure projects such as Charlotte, Bankasoka and Makali hydropower stations are legion, and the completed state of the art Regent to Kossoh road project, the Bo stadium and even the Siaka Steven stadium are all examples of over 40 years of fruitful and bilateral cooperation between the two countries.
The Youth Village and proposed new airport are landmark projects the Chinese government is helping Sierra Leone to pull off within the shortest possible time.
©Roaring Lion