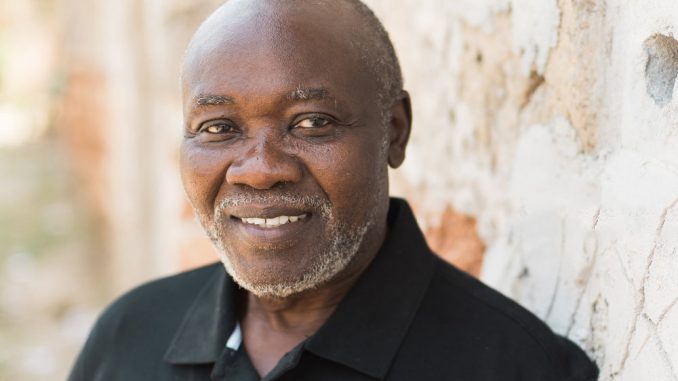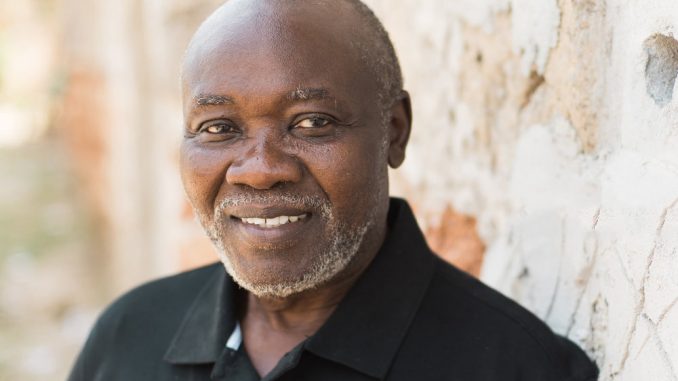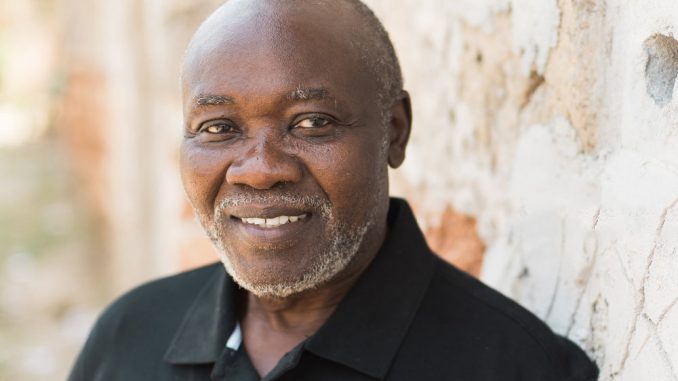 The "Beautyful" Ones Are Not Yet Born
Government Planning and the Sierra Leone People's Problem (SLPP)
By Alfred Munda SamForay
There is a well known principle in management science that says failing to plan is planning to fail. Saturday November 2nd, was All Souls Day on the Catholic calendar, Halloween Day in America and the first Saturday of the month.  Lest we forget, it is the day of the month designated by His Excellency the President, Retired Brigadier, Dr. Julius Maada Bio, as the National Cleaning Day. It is the day that all souls throughout the country are ordered to sweep their yards, gutters, streets and dwelling places of all garbage and assorted rubbish.  Why we wait for thirty days every month to do this after rats, flies and mosquitoes have already had their babies or hatched their eggs for the next generation of disease causing vermin, is beyond my faculty of reasoning.  More puzzling to me is why the cities of New York, Paris, London, Tokyo, Berlin or Banjul have not thought of this brilliant sanitation strategy of setting aside all work, school, funerals, weddings and commerce to clean their cities one day a month. The last National Cleaning Day as people piled up their monthly share of the town's garbage outside their homes, and jeep loads of soldiers dressed in battle fatigues drove by to ensure civility and public cooperation, a large, green garbage truck showed up in my neighborhood. Apparently, a local Ward Councilor had requested the garbage collection company to fill a very large hole he has on one of his properties.  As the truck approached the hole, neighbors gathered around to protest the apparent disregard of the neighborhood health and safety. To make a long story short, the truck driver and his large collection of month-old garbage were forcefully persuaded to depart the neighborhood, for their own safety and well being. Apparently, when the president decreed the monthly national cleaning, which I politely refer to as National Rubbish Day, no one in the local council planned for the safe disposal of the garbage.  Or the driver and the collection company are not properly instructed on where to put the garbage. The neighborhood residents won this day and we hope the property owner finds something more hygienic to fill the hole in his head and his lot. The cost of the national cleaning exercise is reported to be about 2 billion Leones ($2 million) a month.  Failing to plan, I said, is planning to fail.
Then there is President Bio's flagship program, the Free Quality Education.  The aim of this well meaning policy is that all children between ages 6 and 18 years of age in the country, reported to be about 2.8 million (about 40 percent of the national population of 7 million) in all four Regions (Provinces) and 16 administrative Districts will go to school free of school fees. Two to four, depending on the grade, core subject textbooks including English, Mathematics, Integrated Science and Social Studies, are also to be provided free to the students.  Like I said, it is a very laudatory and well meaning program expected to catapult Sierra Leone from the current 46th literate country in Africa and nearly 60 percent adult illiteracy rate in the country to a more modern literacy level in accordance with the president's human capital development goal. What can possibly be wrong with a Free, Quality Education, you ask? Let's start with word Free. To date as students in senior secondary school SS2 – high school juniors in the United States, approach the halfway point of the school term for this academic year, the two  required core subject textbooks in my District have not arrived – not expected until the next school term, says the principal.  Government has not sent them yet.  Those books, by the way, are not available for sale in the country even if parents wanted to buy them for their children.  They are printed in Ghana and can only be ordered by government or the school.
To add sweet pudding to the cake for the president's Free Quality Education program, government this year distributed what looks like very expensive and brand new buses complete with in-built air-conditioning and rear view camera to carry pupils to school. The buses were put under the care of local District Councils. But our District is about 90 percent Muslim and the bus tends to be attached to the local Ahmmadya Muslim School.  So the bus in our area does not run on Fridays, the Islamic Sabbath. And on Monday to Thursday, it does not get to the other schools in our town before the required school assembly time so our children take the not-so-safe motor bike taxis known as Okada to school if they want to avoid punishment for arriving late to school. But that's still better than no busses as before.  Except once again, government failed to budget for fuel and maintenance for the very large Green, White and Blue buses.  So last week, while children waited for the bus to pick them up from school, the bus had a severe fuel shortage.  The driver ingeniously sent two of the children to a nearby fuel station to buy two gallons of diesel fuel for the 50 or so gallon tank bus.  Auto mechanics 101: Never run out of fuel for a diesel engine.  You get an airlock and after repeated occurrences, the fuel pump burns up and the bus is as good as none.  Auto Mechanics 102: Do regular, preventive maintenance on the buses when they are not running before they actually break down and children are left stranded on the bus.  So let's say that the president's Free Quality Education may have saved parents about Le.150,000 ($15) per year in school fees. But it did not plan on non-core subject textbooks costing as much as Le.450, 000 ($45) per year which are to be provided by parents along with necessary school bags, lunch and the required uniforms and shoes, all of which end up costing parents ten times the school fees paid by government.  For a Free Quality Education, this ends up being very expensive to the parents.  But as they say about all "free things", you get what you pay for.
Now I come to my most favorite subject matter in the country – the proposed twelve mile long bridge connecting the capital city Freetown to the international airport at Lungi. Let's don't waste too much ink on this. As I have said before, there is no such thing as a cable-stayed, arch bridge in the world of civil or structural engineering. And if the bridge such as presented to the public a few months ago is going to cost two billion dollars (US $2 billion) "free" to the government to be paid for from toll collection in twenty years – never mind the fictional engineering design – the economics is even more fictional. But then I only took a six or so courses in engineering design and engineering economics in university and a few more project management classes and seminars.  So who am I to say that this bridge plan – design and economics – will not work? What I do know is that this whole bridge plan is in the hands of His Excellency the President's Mende bureaucrats. To be as tribalistic as I can without offending any of my fellow Mende tribes men and women (if that is at all possible) let me explain myself.
First all the president's men (and women on this project), his Director of Infrastructural Development, Minister and Deputy Minister of Finance, Governor of the Central Bank, and of course, the president himself, are all Mendes by tribe. I am Mende myself, born of Mende parents, married to a Mende woman, attended secondary school deep in Mende land and was converted to Christianity and baptized at the United Bretheren in Christ Church at Campbell Street in Freetown locally known as Mende Church. My first three years of primary school was taught primarily in Mende and I still have my first Mende Primer textbook sixty years or so later.  So I guess you can say that I am a predominantly Mende man.  But I have a problem or two with Mende people – they can't count or do Math very well. This may well be genetic or cultural. Our Mende number system ends in 19.  After that, the number 20 is called "numugboyorgoh".  Literally meaning "one person finished or completed".  Implication, after we count 10 toes and 9 fingers, we run out of numbers, hence "one person finished".  The numbers 40, 60 and 80 are, as you can guess, 2 persons finished, 3 persons finished and 4 persons finished for 80. Then we come to 99 – four persons finished plus 19 – and no word to my knowledge for 100.  So why did we assume that with all the financial wizards connected with the bridge economics being people who cannot count past 19, we are going to successfully build, maintain and pay for a two billion dollar (US$2,000,000,000) bridge with a payback period of 20 years or what engineers call return on investment (ROI) of one hundred million dollars ($100,000,000) per year?  From what?  Is there even a Mende word for two billion? Does any of the people involved with this bridge project actually know what two billion United States dollars is?
I will be remiss if I close this discussion without mentioning Sierra Leone's current economic plight. The country is in a period of high inflation with consumer prices rising very rapidly at a time of stagnant employment and slow business activity, something economists call stagflation. At such a time, one is reminded of former American President, William Jefferson Clinton (Bill Clinton) and his famous campaign slogan, "It's the economy, stupid". To put things in their proper perspective, the third largest political party in the country, the Opposition National Grand Coalition (NGC), known as the Third Force,  recently put out the results of a comprehensive, if painfully realistic, survey of market prices of basic commodities, in particular food prices in the country. In a national and international press release issued on November 6, 2019 at the party's national headquarters in Freetown, the Chairman of the party, Dennis Bright, PhD, called his report a hardship index which some might call the nation's misery index. In that report, Dr Bright maintained that "three out of every five Sierra Leoneans today are living below the poverty line and this is the result of many years of decline, due mainly to mismanagement, corruption and bad governance".  After surveying the prices of at least seventeen food items including the national staples of rice, palm oil, fish, onions, beef, chicken and vegetables, Dr. Bright and his research team concluded that there has been at least a one hundred percent and as high as 300 percent increase in food prices in the past 19 months since the current government of President Bio took office last March. This is, by any definition, a hyper inflation. According to this report, a family of four needs at least Le.42,000 ($5) a day, roughly $133 per month to feed themselves in a country where the minimum wage set by government recently is Le.600,000 ($63) per month or $2 per day.  So even if this family of four did not have to pay for transportation, healthcare, clothing or shelter, they will still be in the hole by the middle of the month just to eat.  This is assuming that someone in that family is working in the first place.
Then as if to further infuriate the voters who kicked out the last government of the now main Opposition, All Peoples Congress party, the government decided to inflate public spending by adding three new cabinet ministers, and four new deputy ministers. Women's and civil society organizations in the country were also unhappy with the fact that this increase in government ministers and diplomatic appointments included only one woman, the brand new Minister of Gender and Children's Affairs, the Mother Superior of the nation, second only to the Her Excellency the First Lady. This, considering, according to the government, that 40 percent of all government spending is on the public payroll.  The United States with approximately 330 million people has only 16 executive cabinet secretaries plus the Vice President. Sierra Leone with only 7 million people has 28 cabinet ministers. There is even a Minister of Development and Economic Planning. What exactly do they plan, I wonder?  Then there is the Minister of Water Resources and, of course, Minster of Energy and a brand new Minister of the Environment, for a country where eighty percent of the population has no access to safe drinking water, and where the basic cooking fuels are firewood and charcoal.  The former Governor of the American State of Alaska and vice presidential candidate, Sarah Palin, used to say that if you are in a hole and you can't get out, the first thing you do is to stop digging. But we just keep digging deeper and deeper. Our national budget for the year 2020 is Le.8.6 trillion (about $1 billion). This is approximately one quarter of our entire Gross Domestic Product of $4 billion, the monetary value of all goods and services produced in the country. The government is proud of itself that it is going to give teachers in the country a 30 percent pay raise. But if the prices of basic food products alone, not including transportation, healthcare and shelter have increased by 100 percent since the new government came to power 19 months ago then it means teachers getting the 30 percent pay raise are actually advancing backwards by 70 percent.  The hole is getting deeper, or as my village school teacher used to say, things are getting worser and worser.
This week, long lines of vehicles and commercial motor bike formed at fuel stations across the country, from the capital Freetown to Kono and Makeni in the far north and east of the country. Motorists, who either had to wait in long queues or use the oldest and most reliable form of land transportation, walking, began to speculate about another severe fuel shortage in the country.  Rumors went around about another price increase, the third since the present government took office last March, from the current Le.8,500 ($0.90) per liter to Le.10,000 ($1.05) per liter, or roughly $4.20 per US gallon.  A government spokesman vehemently denied a planned increase in pump prices for fuel. The basic commodity that affects all other prices in the economy including food, transportation, healthcare delivery and even the President's flagship program, the Free Quality Education. And speaking of free, quality education, it is now obvious that the University of Sierra Leone will not open until January next year as students still await results for their promotional exams taken last academic year to determine whether they passed to go to the next level of university education. Certainly, the gods must be crazy.  Have I mentioned that failing to plan is a plan to fail?
Regardless of my trust, or lack thereof, of all the personalities involved in the government projects outlined above, from the president's National Cleaning Day, to his hastily put together Free Quality Education, to his twelve-mile long cable-stayed, arch bridge over the Sierra Leone (Rokel) River, my best inspiration, such as it might be comes from a wise man I have come to admire – the Hebrew King Solomon, said to be an indigene of present day Ethiopia, once called Abyssinia and Sheba, and son of the great King David and his wife Bathsheba, and said to be the wisest man that ever lived. "I have observed all the works of men," says King Solomon, "and I have concluded that it is all vanity. Vanity of vanities, said the Preacher, vanity of vanities.  All is vanity," the Proverbs of Solomon.  But the inspiration for this article comes from the great Ghanaian novelist, pessimist, perhaps, Ayi Kwei Armah, who after observing the upheavals and radical changes that took place in his country one day saw a village-bound bus going down the road with the very prophetic if poorly spelt inscription: The Beautyful Ones Are Not Yet Born.