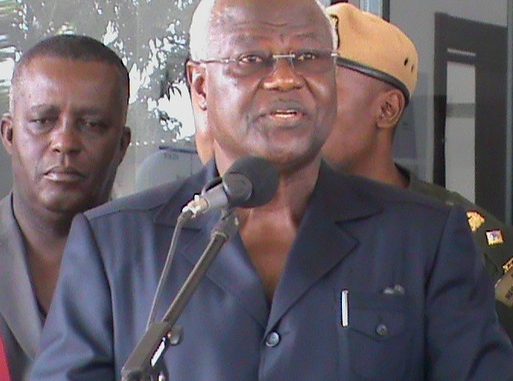 John Baimba Sesay- PR China
For decades, China has been a strategic player in contributing to the socio-economic development of Africa. In the last couple of years, slight over a decade now, this strategic engagement with the continent came through the operations of the Forum on China-Africa Cooperation (FOCAC).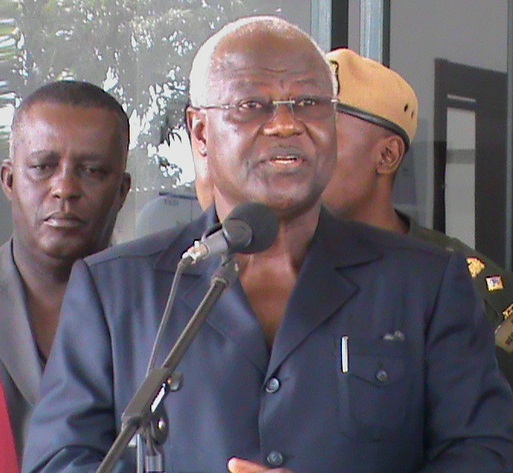 FOCAC, established as a major mechanism for fostering ties between China and African countries, serves as a major mechanism in coping with the challenges of economic globalization and in promoting common development initiatives. Since its creation in 2000, FOCAC remains a key cooperation platform through which China and Africa keep putting up new measures to foster bilateral trade and economic development cooperation and it has so far been producing results. Also, of critical importance is China's growing foreign aid programme which is presently serving as an important element of change in the international aid landscape. Africa's embracement of the rise of a new development partner and different cooperation models– choice, alternative, complementary is in line with her seeming and unending determination to move ahead with her development aspirations, and to this end, Sierra Leone is no exception.
There was a shift in focus of China's relationship with Africa from Politics towards Economics and scholars believed, it was as a result of the visit of then Chinese President Jiang Zemin to six African nations in 1996. (Read- The Gravity of China's African Export Promise:  Lauren A. Johnston et el). Arguably, China is a major economic power in the world today, with its growing economy imposing high demand for natural resources; its production and manufacturing power producing abundant consumer and industrial goods to satisfy the various needs of African countries; and its financial power and industrial capacity being great resources to provide economic assistance to African countries. Therefore, there is "a great opportunity for increased economic cooperation between the African countries and enterprises on the one hand, and the Chinese government and enterprises on the other."
Speaking on 27th June, 2013, at World Peace Forum at Tsinghua University, China's leading University, President Ernest Bai Koroma submitted that "Africa is growing, six of the ten fastest growing economies in the world are in the continent; our populations are increasing at faster rates than many other regions; our cities are growing and over two thirds of the continent's populations are below 35. These growths offer great opportunities for Africa's future. And I believe that Africa is seizing these opportunities." The development cooperation between Sierra Leone and the People's Republic of China has been ongoing for decades, as could be seen in the areas of infrastructure, health, human resource capacity building, amongst others.   The long standing relationship between the two countries has clearly been manifested during the Ebola outbreak in the small West African nation of Sierra Leone. Following the outbreak in Sierra Leone almost a year ago, amongst other friendly nations, the Chinese were the first to get into the country with support.
By August of 2014, China's Department of International Cooperation of the National Health and Family Planning Commission sent to Sierra Leone, eight (8) personnel of the Chinese African Aid Expert Team to support Ebola Virus Disease control and laboratory investigation. During the same month, more supports of various Medical Equipment valued at 10 Million Yuan arrived in Sierra Leone, all towards the fight against Ebola. By way of further timely assistance, during the same August month, China again sent an Expert Team of Three Doctors to Sierra Leone to help contain the spread of Ebola Virus Disease.  At the request of the Government, China sent a mobile Laboratory Testing Team to Sierra Leone on September 16, 2014, equipped with 59 medical experts specialized in laboratory testing, epidemiology, clinical medicine and nursing.
By the 17th September, 2014, it also air lifted to Sierra Leone, two huge chartered planes loads carrying a China Center for Disease Control and Prevention (CDC) Laboratory Team and a China-Aided Mobile Laboratory as further support towards the country's fight against Ebola and in response to appeals from the UN and WHO to support Africa in controlling Ebola. This was then followed by an announcement of a further 200 million Yuan ($32.54 million) package of humanitarian aid to the countries affected and International Organizations to help control Ebola.  Further demonstrating its continued support to Sierra Leone, the Chinese Government on the 13th March, 2015, presented a donation of 40 ambulances, assorted medical supplies and malaria drugs to His Excellency President Ernest Bai Koroma, few days following the handing over of a Biosafety Level 3 laboratory.
This is a clear demonstration of the respectability that the President, Dr Ernest Bai Koroma still enjoys at the realm of international diplomacy and amongst friendly nations. The president has continued to garner more international support for the country with global recognition over the tremendous efforts we have been making in not just tackling the virus, but in our development agenda, which factually got interrupted by the EVD outbreak.  For a country like China, Sierra Leoneans will ever remain grateful to its government, leaders and people for their support in the midst of a regional health challenge. What they have done is a true and clear demonstration of their will to always stand by us in good, difficult and trying moments.
Photo credit-State House Communications Unit