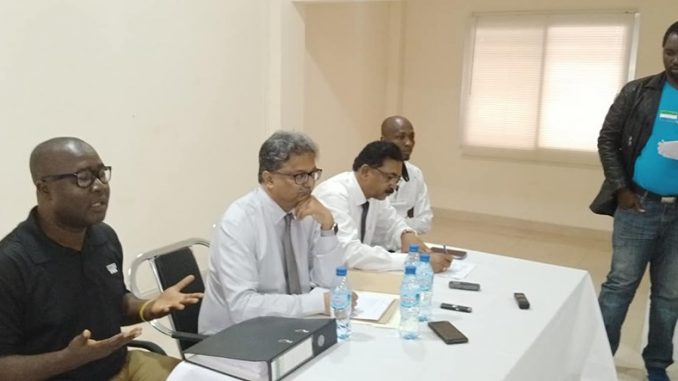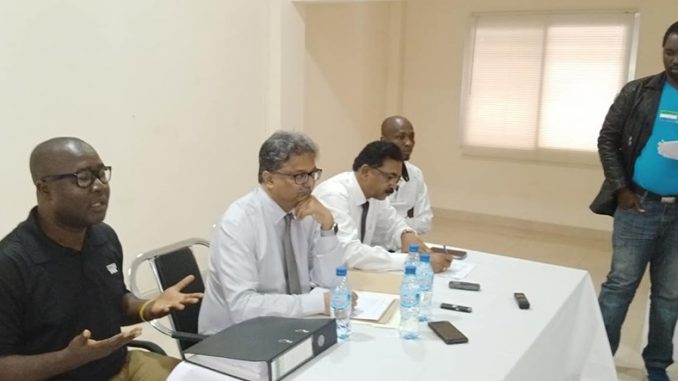 By Ranger
Following growth of misconceptions and myths that Choithram Memorial Hospital is a charity hospital as erroneously mentioned by the India Vice President that is now swallowed hook, line and sinker by the gullible public, the Hospital Management has set the record straight.
The VP's description of the Hospital as Choithram Charity Hospital instead of Choithram Memorial Hospital during his visit to the Hospital presented a picture that the Hospital is co-funded by the government of Indian, thus leaving the larger public to insinuate that the hospital is a charity gesture from the Indian government.
In putting an end to this misconceptions inflamed by the Indian VP that have hoodwinked every Sierra Leoneans into believing that the hospital was set up on a charitable platform to provide free treatment for the poor and needy, the management of Choithram Memorial Hospital has without any speck of doubt said the hospital has never received a dime from the government of Indian as funding since it commenced operations in 2004.
The Chief Executive Officer of Choithram Consortium, a conglomerate of business that includes Choithram Memorial Hospital, Mr Harish Agnani has said Choithram Memorial Hospital which was wrongly named by the Indian VP as Choithram Charity Hospital was set up in Remembrance of Choithram and that it is a Trust hospital run by the Choithram International Foundation.
In a press conference hosted by Choithram Memorial Hospital on Wednesday, 23rd October 2019, at the hospital on Hill Station in Freetown, a registration certificate with the name Choithram Memorial Hospital was publicly displayed by the CEO for the consumption of critical journalists to put an end to the widespread speculation and misconception created by the Indian Vice President.
Despite the Hospital is not a charitable hospital, Mr Agnani said they have provided countless number of various charitable medical supports to the poor and needy including surgical and breast cancer operations among several others at free of cost.
He said quiet apart from that, the hospital has been providing the regular services at discounted price or free of cost to the deserving and patients, whereas others pay the normal cost. Additional, they conduct free camps from time to time to provide exclusive services to the needy.
He said others pay normal cost to aid the running cost since they have to take care of staff, upkeep the facilities and as well maintain various machinery especially the vital and expensive equipment to keep them up and running at all time.