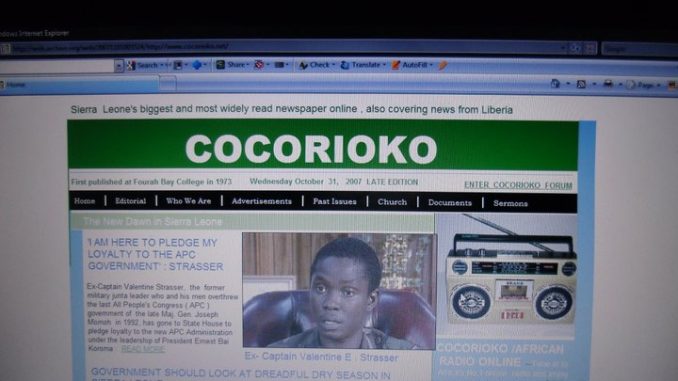 In a move designed to ensure that your favourite Cocorioko –Sierra Leone's biggest and most widely-read newspaper –is available for you at all times during this critical elections time, we have created a parallel website which you can get at www.cocorioko.net . We do not have technical problems but we have taken the move to forestall any unforseen eventualities during this elections season.  Now, if one website is not available  during the elections season, you can simple go to the other site. We are going to ensure that both websites carry the same information at all times.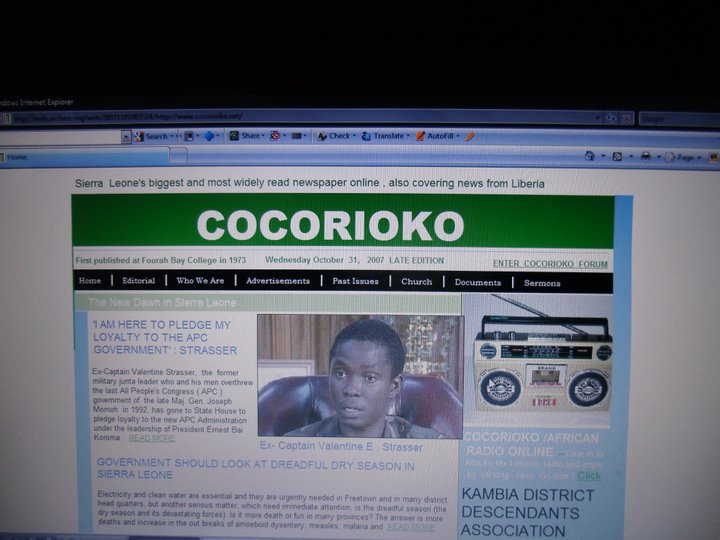 If you click on cocorioko.net and it is not up for some technical reasons ,  just click on cocorioko.net .  Vise versa. You will be directed to another Cocorioko site that has the same information. After His Excellency Dr. Ernest Bai Koroma would have been inaugurated to a second term , we will consolidate both sites at either one of the domain names .
Please take note of the two domain names . Thank you very much for your support. We are pleased to serve you.