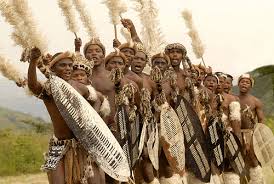 KABS KANU, PASCO TEMPLE UMARU JALLOH, HAWA YANSANEH, PA BAIMBA SESAY, ROSIE ZIZER, MUSA RONSHO , UNISA THORLU, TUNDE SCOTT ETC ARE THE APC WARRIORS ON FACEBOOK AND SOCIAL MEDIA
Anybody who frequents social media knows that the warriors for the APC on Facebook and social media are Kabs Kanu, Pasco Temple, Umaru Jalloh, Hawa Yansaneh, Baimba Sesay , Rozie Zizer , Unisa Thorlu, Tunde Scott and some names that have escaped my mind are the real warriors of the APC in the social media.

If not for these individuals, the SLPP would have prevailed in the social media. These are the men and women who have put the APC achievements and agenda on Facebook. That is why they are the ones being attacked most by the opposition.

Kabs and Rozie have the largest forums on Facebook, all promoting the APC .
IN FACT, NOBODY WRITES MORE COMPREHENSIVELY ABOUT THE APC AND ITS ACHIEVEMENTS AND THE IMPLICATIONS FOR SIERRA LEONE POLITICS THAN KABS KANU.

Let us learn to give credit where credit is due.