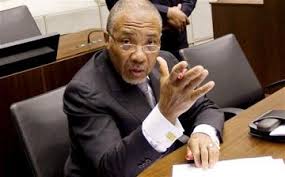 By Joseph S. Sherman, Washington, DC
 April 9, 2006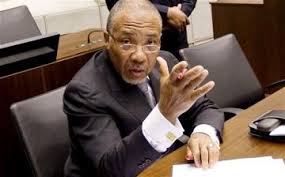 CHARLES TAYLOR
 Ex-President of Liberia, and indicted war-criminal, Charles Taylor request through his court appointed attorney that he prefers to be tried in Freetown instead of The Hague cast a shadow of suspicion as to what he and his die-hard sympathizers have in the back of their minds with regards the stability of  Sierra Leone and Liberia. 
 Charles Taylor sudden change of mind for his trial to be held in Sierra Leone is in sharp contrast to earlier reports that he prefers the Hague because of his fear that Sierra Leone might be a hostile country and he may not get a fair trial. 
 What Charles Taylor fails to realize is that he days of manipulation and deceit are over, as the adage goes "you can fool people most of the time but you can't fool them all the time."  His attempted escape from justice while in Nigeria is indicative of his sinister motives towards Liberia and Sierra Leone had he succeeded in his cowardly scheme.
 The history of Charles Taylor being a master of deceit and manipulator started in 1989 when he launched his infamous insurrection in Liberia and reneging over 30 regional and international peace accords.  He had created an impenetrable and untouchable kingdom among his sympathizers and admirers to the extent that he is still dreaming of his fools' paradise'. 
 Charles Taylor lust for wealth has incriminated him in allegedly backing and supporting the notorious RUF rebels in Sierra Leone resulting in raping, maiming women, children and the elderly and the plunder of Sierra Leone's natural resources such as diamonds in violation of the country's national sovereignty. 
 The demand for justice for victims of Taylor's sadistic acts is an integral part for lasting peace in Sierra Leone and the ECOWAS region.  It will also bring and end to the circle of violence and culture of impunity prevalent among African leaders.
 If the international community is interested in seeing peace in the region, Charles Taylor's last minute request to be tried in Sierra Leone should be ignored  because he is not only trying to buy time but a sinister scheme to mobilize his supporters to start an insurrection that will ultimately destroy the fragile peace process in Liberia and Sierra Leone.