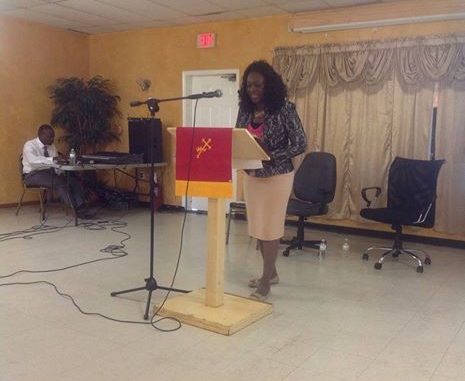 The Senior Pastor of the Covenant Child World MInistries, Rev. Tigidankay Kabs- Kanu, today admonished the congregation to always have positive expectations of circumstances in their lives.
She advised her congregation against always expecting the worst in their lives and to live in high expectations that God will work out their circumstances positively and victoriously to his glory.
Sister Tigi was preaching during the regular Sunday Service of the Covenant Child World Ministries this afternoon at Somerset, New Jersey.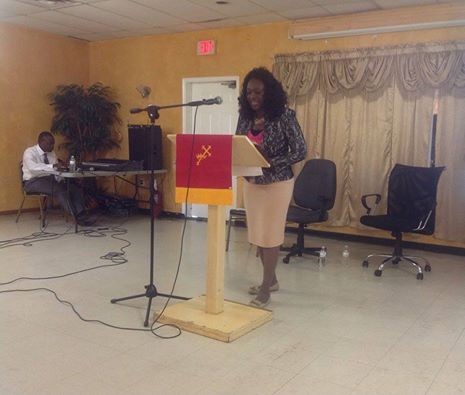 Using Matthew 9 : 18-26 , Proverbs 3 : 5-6 , Isaiah 12 : 2 and other allied scriptures , Sister Tigi admonished her congregation to learn to trust God because God has good intentions for them. She stated that some people , for instance , become fretful when their bosses invite them for a meeting, thinking that they are going to be fired .This is because they live in constant belief that only negative things will happen to them. She also said that for once they should believe that their bosses had called them in to give them a promotion. They should always have a positive outlook of life.
She also created a hypothetical situation where a woman would get discouraged and start saying that her husband was planning evil or divorce just because he had withdrawn himself and was keeping to himself. She advised that , for once, the woman should think that the husband was silent because he was busy planning in his mind how to make her a happy wife.
She told the congregation that even if certain unwanted circumstances befall them, they should trust God and keep praying and not give up because God can work through their bad circumstances to bring miracles in their lives.
The Co- Pastor , Rev. Leeroy Wilfred Kabs-Kanu and the Associate Pastor Gibrilla Dumbuya contributed to the occasion.